Purple Goat Agency: Marketing By The Disabled Community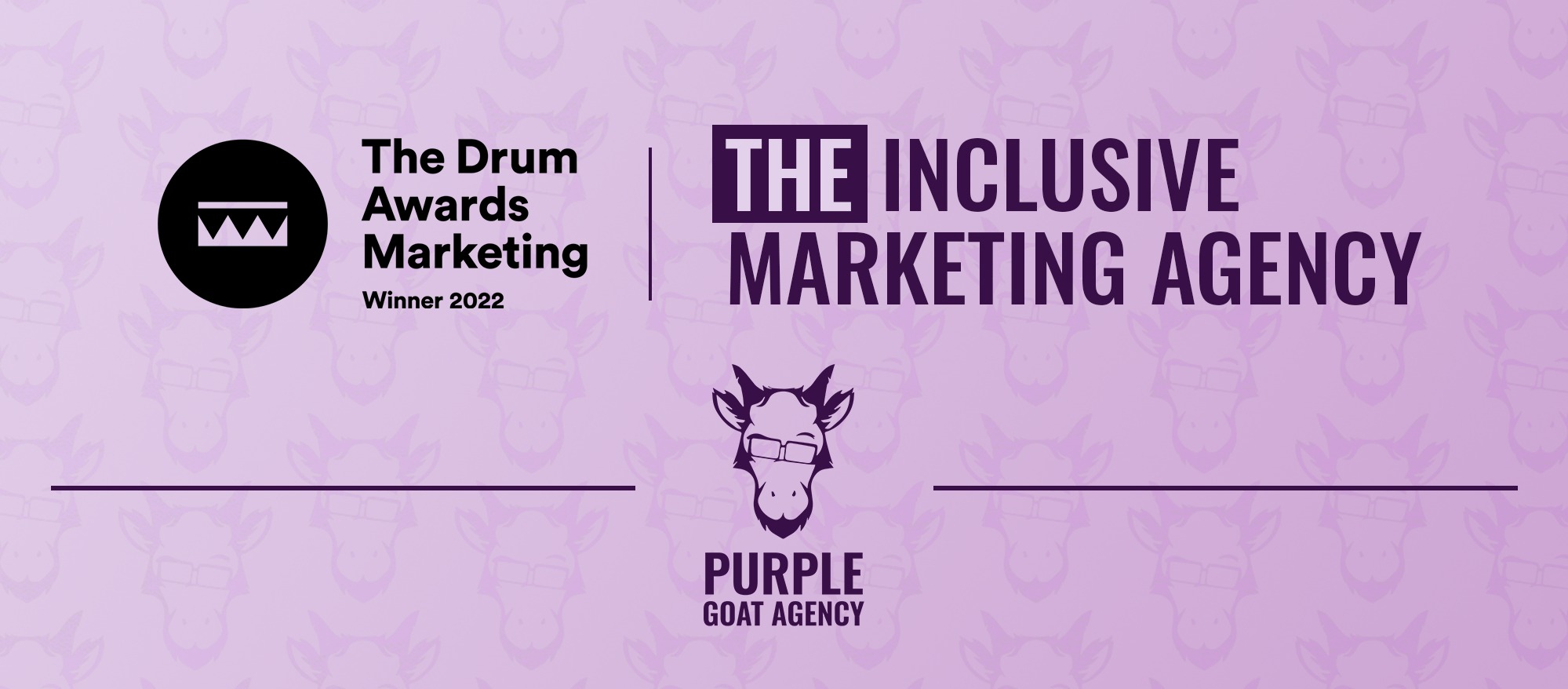 Purple Goat is an influencer marketing agency based in the UK that is not only run for those in the disabled community but by them too
Purple Goat is an award-winning influencer marketing agency in the United Kingdom that spearheads marketing for the disabled community. It is one of the only creative agencies in the country that utilises people with lived experience who can really bring campaigns to a new level that feels truly authentic. 
Founded in 2020 by Martyn Sibley, who after 15 years of working in marketing, entrepreneurship, and disability, saw a need for people with disabilities to be represented behind the scenes of brand campaigns as well as actually in the ads themselves. He wanted the disabled community to have a voice, a real input into how brands should portray their new product, collections or message. "We are harnessing the power of disabled creators and influencers to create the most engaging, progressive and representative campaigns," he says. 
Since growing the company in 2021, Purple Goat hired has 10+ full-time members of staff with 50%+ identifying as disabled; all of which work passionately in a collaborative environment to create much-needed change within an industry that has a long way to become fully inclusive. Approximately 0.06% of ads showcase disability in them, but roughly 20% of the population have a disability. "Doing disability representation 'the right way' can feel like a daunting prospect for some," says Sibley, "so we look to remove the fear out of the equation, so our clients can focus on creating brilliant content and realising their campaign ambitions."
Purple Goat has already worked with some incredible brands including Virgin Media, Tesco, and Avanti West Coast. For the Tesco campaign, for example, the team were tasked with the challenge of raising awareness of the 100 'Changing Places' disabled toilet facilities recently launched in stores across the UK. They used 11 disability influencers who spoke honestly and passionately about how the new facilities made visiting the store feel easier. These changes may look small to some but little tweaks companies make to ensure the disability community feel more welcome can have a monumentally positive effect on how people perceive that brand. On the partnership, Tesco explained how great it was working with the Purple Goat team, "At Tesco, we're delighted to partner with Martyn and the team at Purple Goat. We believe that being an inclusive business makes us stronger and we want our advertising campaigns to represent everyone, showing the breadth of the communities and customers we serve."
Visit the Purple Goat Agency website here to keep up to date with their exciting upcoming 2023 projects. And listen to their podcast to hear the team talk openly about their experiences working within the marketing sphere.
Mobility Issues to Enter and Exit Cars: Insights from Toyota and RCOT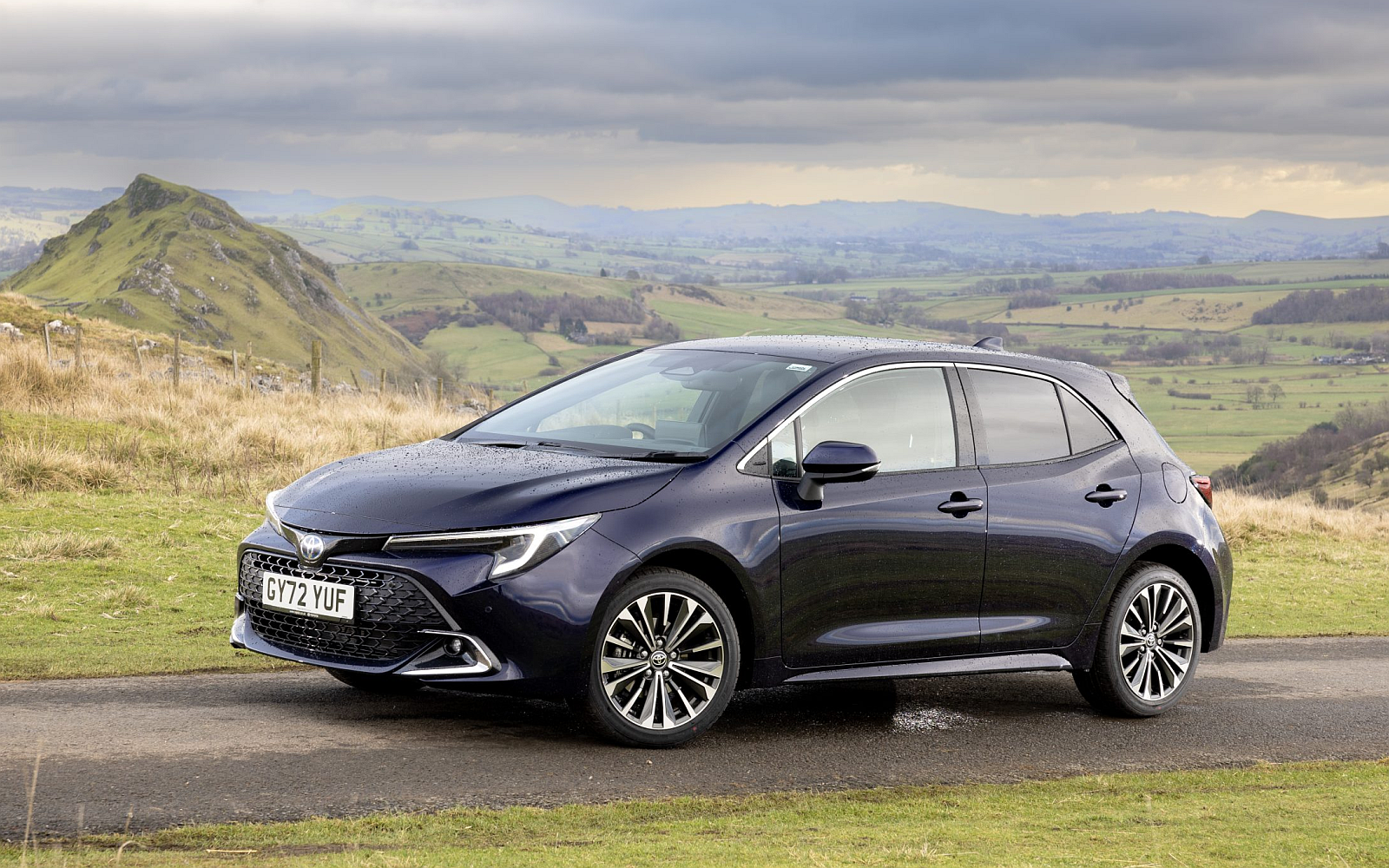 Toyota has partnered with the Royal College of Occupational Therapists (RCOT) to provide tips for people with mobility issues who may find it challenging to get into or out of a car. Karin Orman, RCOT Director of Practice and Innovation, says that there are many simple ideas and adjustments to help people of all ages and with a range of conditions overcome these difficulties.
To demonstrate this, Toyota spent a day with two occupational therapists and John Healy, who uses a walking stick, a walker, or a mobility scooter. The therapists demonstrated ways to help John get into and out of two different size cars: a Toyota Aygo X and a Corolla Touring Sports.
Modern cars like the Toyota Aygo X and Corolla Touring Sports can be easily adjusted to make access easier and safer for passengers and drivers with restricted mobility. For example, the seat can be moved back to create more space, and the seat belts and steering column can be adjusted for comfort and safety. It's also important to think about how to transport mobility equipment and where it will fit in the car or boot to make access easier and safer.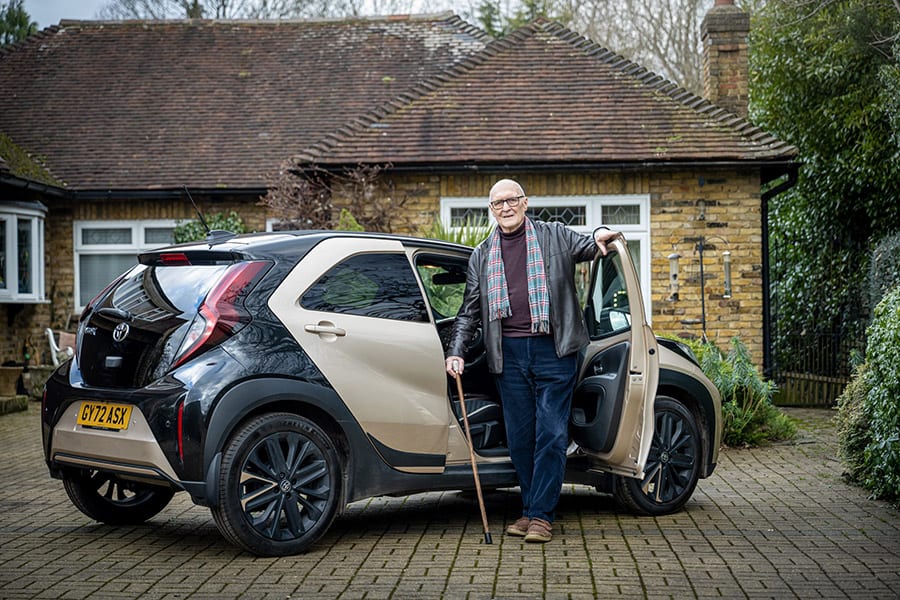 When getting into a car, it's important to work out the safest place to put your hands to provide support. Instead of balancing on a walking frame, you could use the frame of the car or roof-mounted grab handles. Alternatively, you might want to consider getting a portable door handle. Once sitting down, you can use a swivel cushion to help you get into the right position. A leg lifter can help get legs over the sill of the car, and if a car is too high, using a step could help.
When parking, it's important to identify potential hazards to avoid difficulties when getting in or out of the car. Try to park on a level surface and make sure there is enough room to open the door fully so that the driver and passenger can both get out easily and safely retrieve any mobility aids. If you're going on a long journey, plan breaks where you can have a rest and rehydrate, especially if you have a health condition that makes you tired.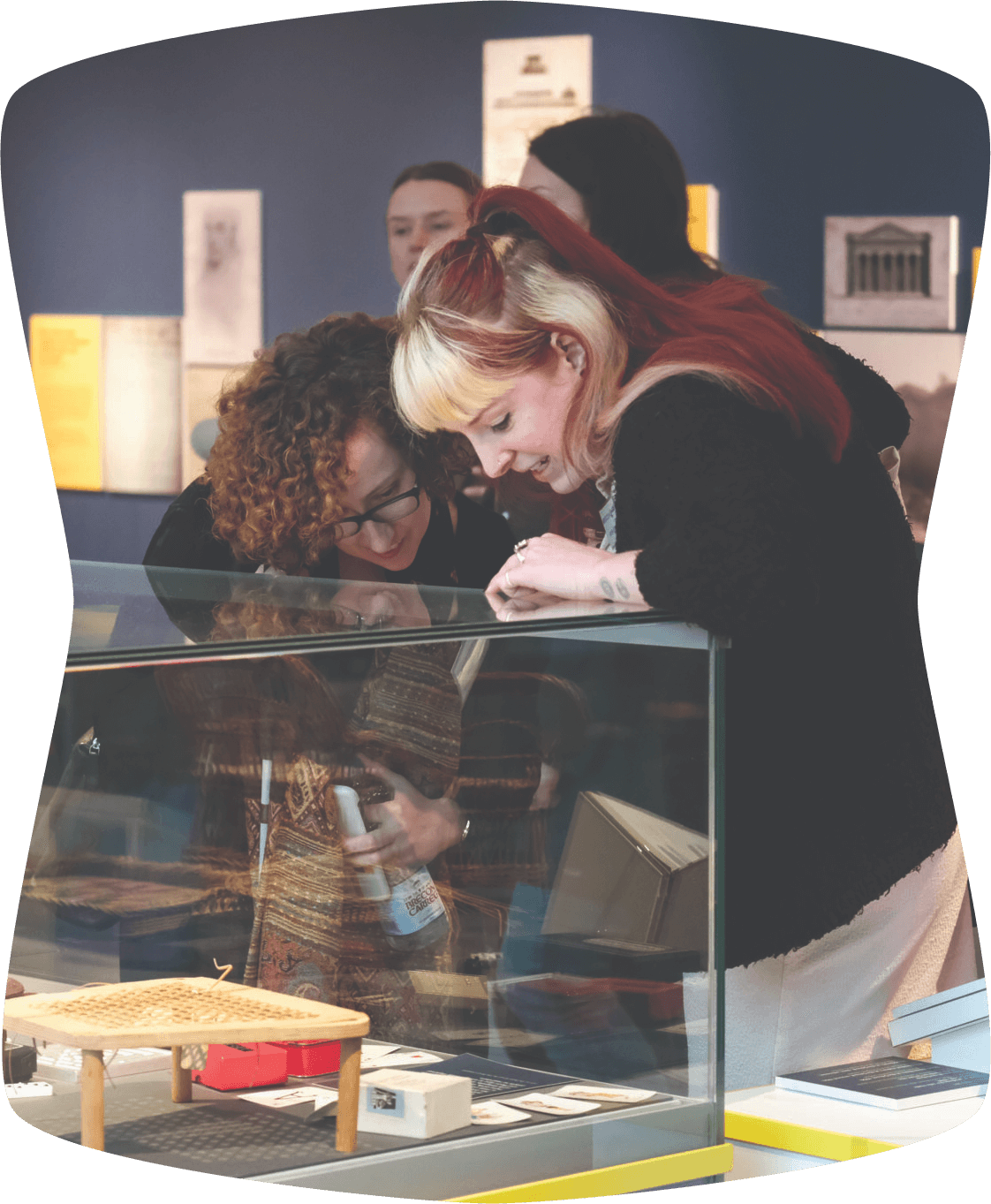 'Using what we know about disability to change how museums work for everyone' is the tagline for The Sensational Museum
Led by Professor Hannah Thompson from Royal Holloway, University of London, The Sensational Museum is a £1 million pound-funded project by the Arts and Humanities Research Council whose goal is to alter current access methods and introduce a deeper sense of inclusivity within the museum sector in the UK. 
Thompson is joined by a plethora of professionals on this project who unite on the idea that disability needs need to be put at the centre of all museums' strategies going forward. There is Social Design specialist Anne Chick from the University of Lincoln; Psychologist Alison Eardley from the University of Westminster; and Museum Studies expert Ross Parry from the University of Leicester. They will work together between April 2023 and July 2025 to really transform the way disabled and non-disabled people interact with the art and each other in museums in the future.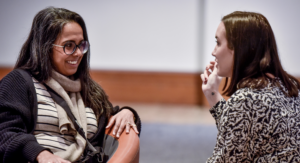 Collaborating with museum staff as well as disabled and non-disabled visitors, the more-than-equipped team will be looking into two core areas: new ways of accessing museum collections and cataloguing objects in a more inclusive way. The key idea is to acknowledge and put into practice the fact that the needs of diverse visitors are all unique and not everyone absorbs art in the same way. Sector organisations include VocalEyes, an initiative that works towards inclusion for the visually impaired and blind in the arts and heritage sector, Curating for Change which helps create career paths for the disabled community, and the Museums Association, a membership organisation that campaigns for socially engaged museums. They will all be on hand to offer acute advice and inspiration as to how this project can create innovative change within museums across the country. 
"Many people want or need to access and process information in ways that are not only – or not entirely – visual. But museums are very sight-dependent places. Let's imagine a museum experience that plays to whichever senses work best for you. The project aims to give all visitors inclusive, engaging, enjoyable and memorable experiences," Professor Hannah Thompson. 
Visit The Sensational Museum website to stay up-to-date with this project and how it's developing. It has the capacity to create real social justice and impact the disabled community and how they will be able to engage with art in a more inclusive way in the future. 
All I Want For Digital Campaign Calls for Inclusive Future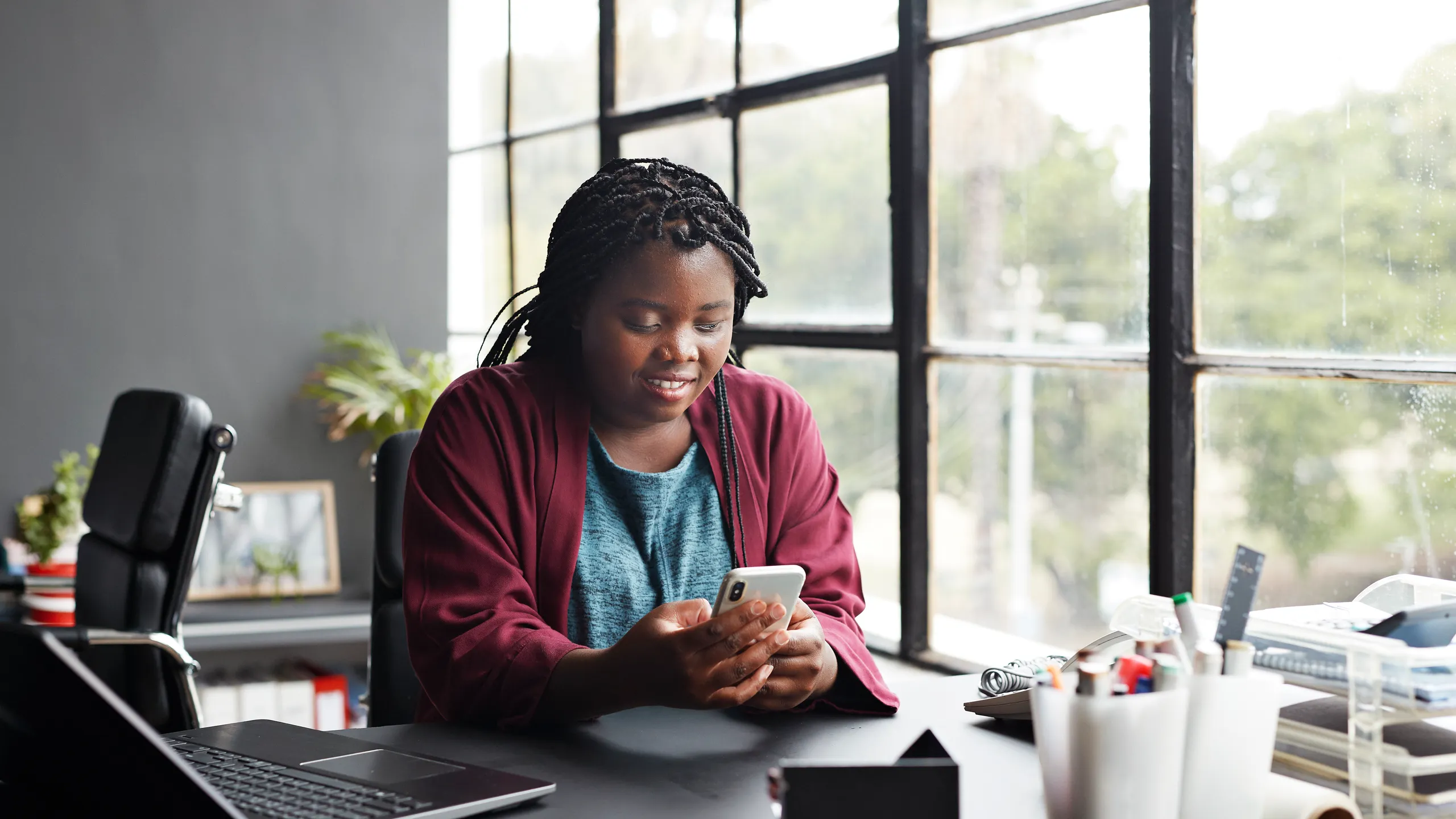 All I Want For Digital is Knocking Down Disability Accessibility Barriers Online Worldwide
Global digital transformation agency Cyber-Duck has launched the 'All I Want For Digital' campaign, which aims to remove digital accessibility barriers worldwide. Diverse users of the internet need to be heard and listened to. Is there enough being done to include them across all digital channels? Data from WebAIM, shows not, with less than 3% of website homepages being truly accessible to all users, meaning that the majority feel excluded from what most people take for granted. This is exactly what the #AllIWantForDigital campaign is shining a light on; the need for all brands, companies, and individuals to work harder to make all their digital experiences inclusive. 
'Ask yourself, what one thing would make digital better for everyone?' 
This is the question Cyber-Duck team members asked a group of campaigners, Paralympians, creators and personalities with visible and hidden disabilities. The goal was to learn about their positive and negative experiences of online interactions in order to provide the world with inspiration to better the digital world. 
Former tech journalist Rory Cellan-Jones, comedy writer Sara Gibbs, author and campaigner Sandi Wassmer and gold medal Paralympian Giles Long are amongst others, featured in the campaign as representatives of people living with disabilities and how they're affected by non-inclusive digital experiences. They share their reasons why they want to see positive change in this space. Take Mik Scarlet, TV presenter, co-CEO Phab, and wheelchair user, who says, "I want people who design or own a website or app to have a mind shift change. To stop thinking that they're designing for disabled people or for those people over there and remember that good products work for everybody." 
Danny Bluestone, CEO and Founder of Cyber-Duck says, "Whether you are trying to pay utility bills online, order groceries, find gifts for friends and family, apply for a job or keep in touch over the holidays, no one should feel excluded because of poorly designed digital experiences, which are not inclusive." 
Bluestone explains further that this inclusive mindset should be adopted at the first stage of a web design, "Accessibility guidelines are a tick box activity for some. But we and our campaign partners want to see more positive action taken to design with inclusivity in mind, creating accessible experiences, which benefit everyone. Accessibility can't be an after-thought and can't be solved with plug-ins." 
The campaign has been supported by key charities and initiatives including the Royal Association for Deaf People, Employers Network for Equality & Inclusion, para-sports
classification organisation LEXI, disabled children's community Phab, digital disability awareness training platform AbilityNet, and the British Interactive Media Association, which supports the next generation of digital professionals through knowledge sharing and developing talent. This campaign alongside this powerful group of initiatives together have the power to create impactful solutions to improve the usability of digital products for everyone.
Take a look at the All I Want For Digital campaign here.