Interview with cerebral palsy blogger Heather Monger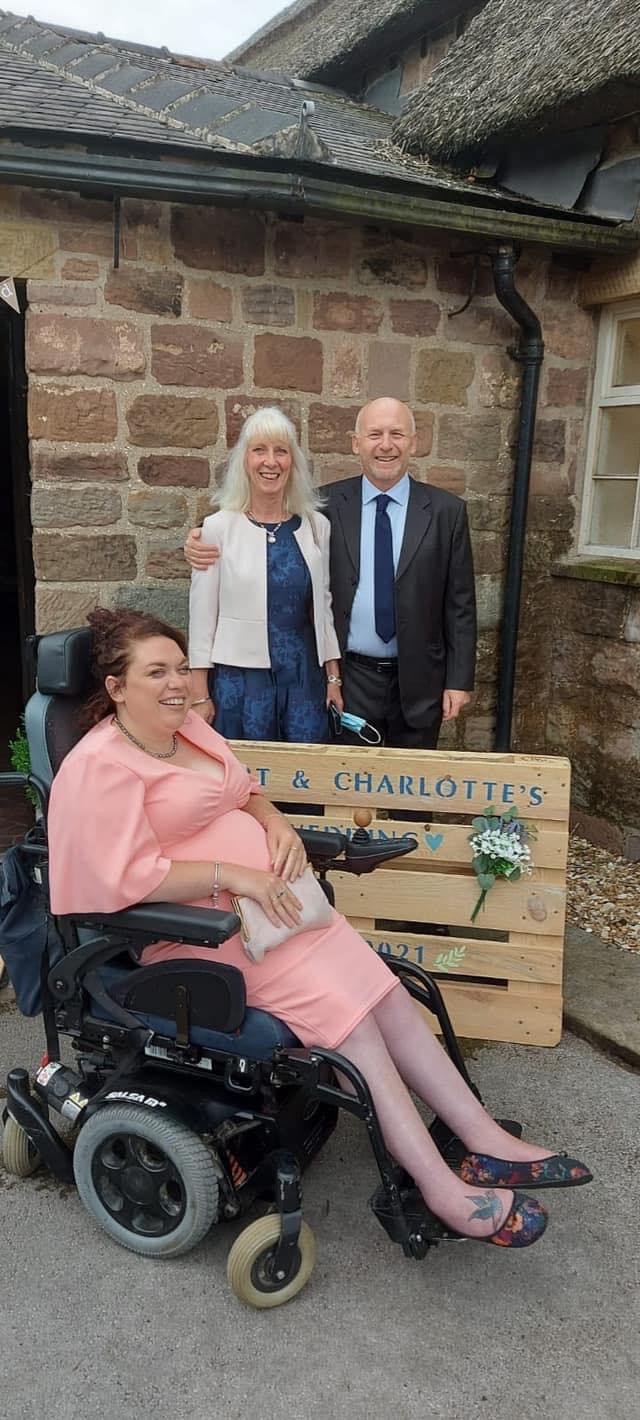 According to disability charity Scope, cerebral palsy affects about one in every 400 children in
the UK.
It is a condition that affects muscle control and range of movement in many different
ways that can be painful and uncomfortable. Those living with cerebral palsy can ease
symptoms through physiotherapy that focuses on strength and flexibility exercises.
Some specialists also advise heat treatment, massages and speech therapy, depending on the severity of the condition. All these types of therapies are encouraged in the hope to enable more independence and balance in the lives of the person experiencing the condition first-hand, as well as their family.
Like any disability, each person living with cerebral palsy experiences it in their own way. And we'd like to share Heather Monger's experience who has a uniquely positive and inspiring outlook on life. Heather blogs about her everyday life living with cerebral palsy on her Instagram page, and spreads awareness about charities and awareness days that further the reach and understanding of this condition.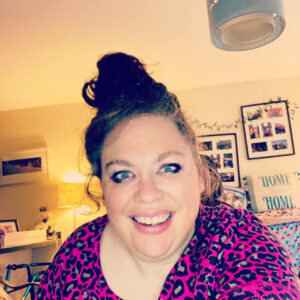 Her happy, smiley face is featured frequently alongside witty memes like 'Walking is so yesterday,' which make her followers not only giggle but see that having a disability doesn't have to be all gloom and doom. While many people living with cerebral palsy will experience low days, Heather highlights how many days can also be happy, stimulating and fulfilling.
"Cerebral palsy is in everything I do," says Heather. "It's like a dark shadow following me around in every thought I have or move I make as I have to make sure everything is accessible to my electric wheelchair." Heather started blogging during lockdown in 2020 as she thought it would be a positive thing to do and other people living with cerebral palsy may be having similar feelings. "I thought getting my thoughts and feelings out on "paper" would also help others during a very difficult time in our lives."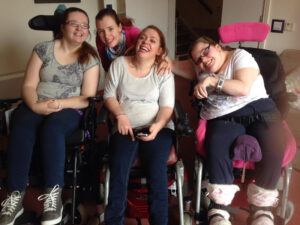 During this period and also more recently, Heather has taken part in social disability activism, speaking with BBC Radio 4 about the need for increased accessible housing. "I have discovered that I am braver and stronger than I thought. I have a fire in my belly for the rights of disabled people," she says. "We deserve to get the right care packages and work opportunities and have the same enjoyment as everyone else on a day out."
"I take inspiration from everyone around me," Heather explains on a final note. "Everybody has a story to tell. I don't see myself as inspirational, I just get on with life living independently with support." And that shows her beautiful spirit precisely.
Follow Heather on Instagram for inspiration on how to live well with a disability.
Travelodge Incident Highlights the Importance of Disability Inclusion in Accommodations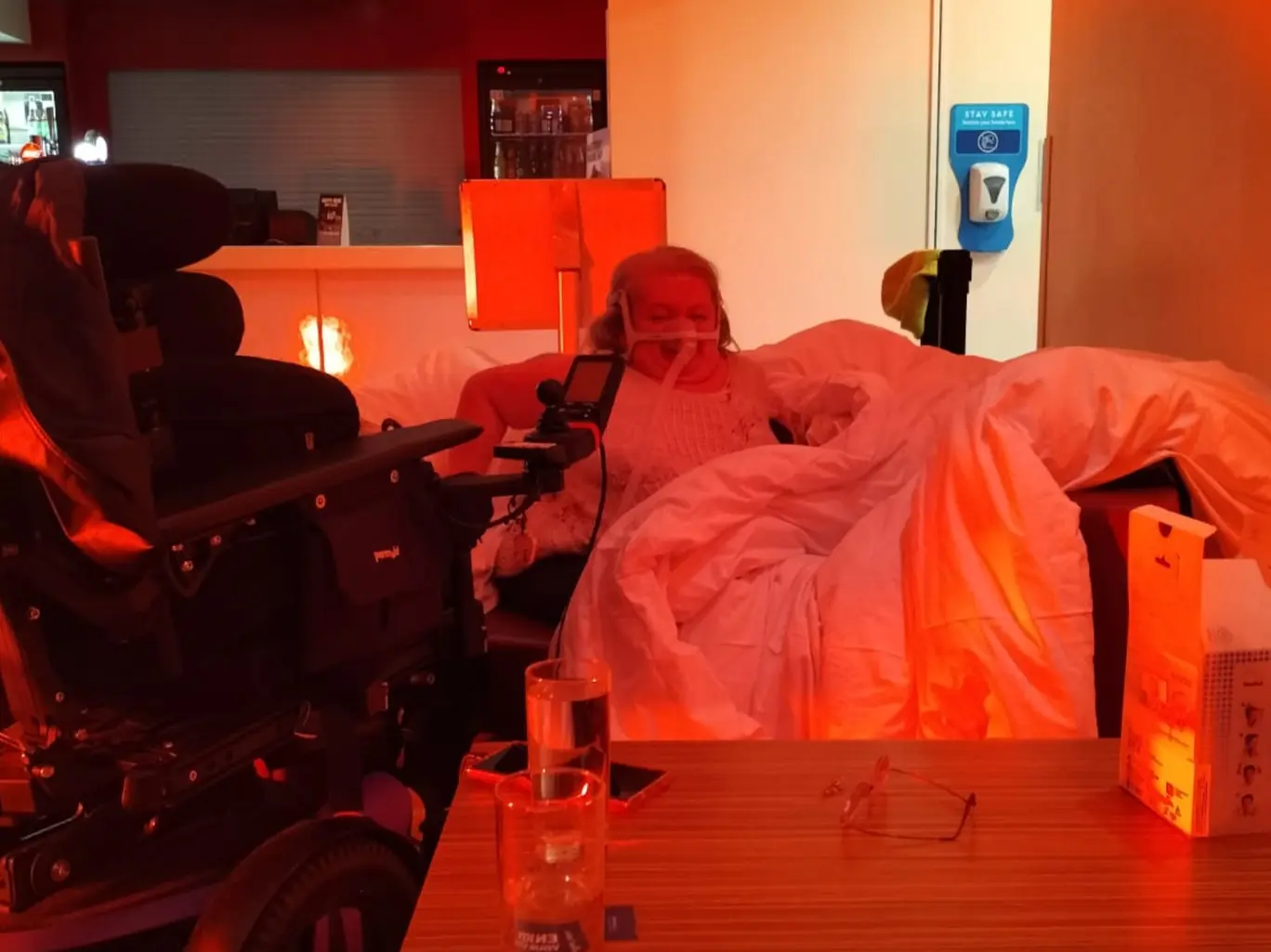 Travelodge is involved in a distressing incident that underscores the challenges faced by individuals with disabilities. a woman who relies on a wheelchair and overnight ventilator support found herself sleeping on a Travelodge dining room sofa after being informed that the accessible room she had paid for was "out of order."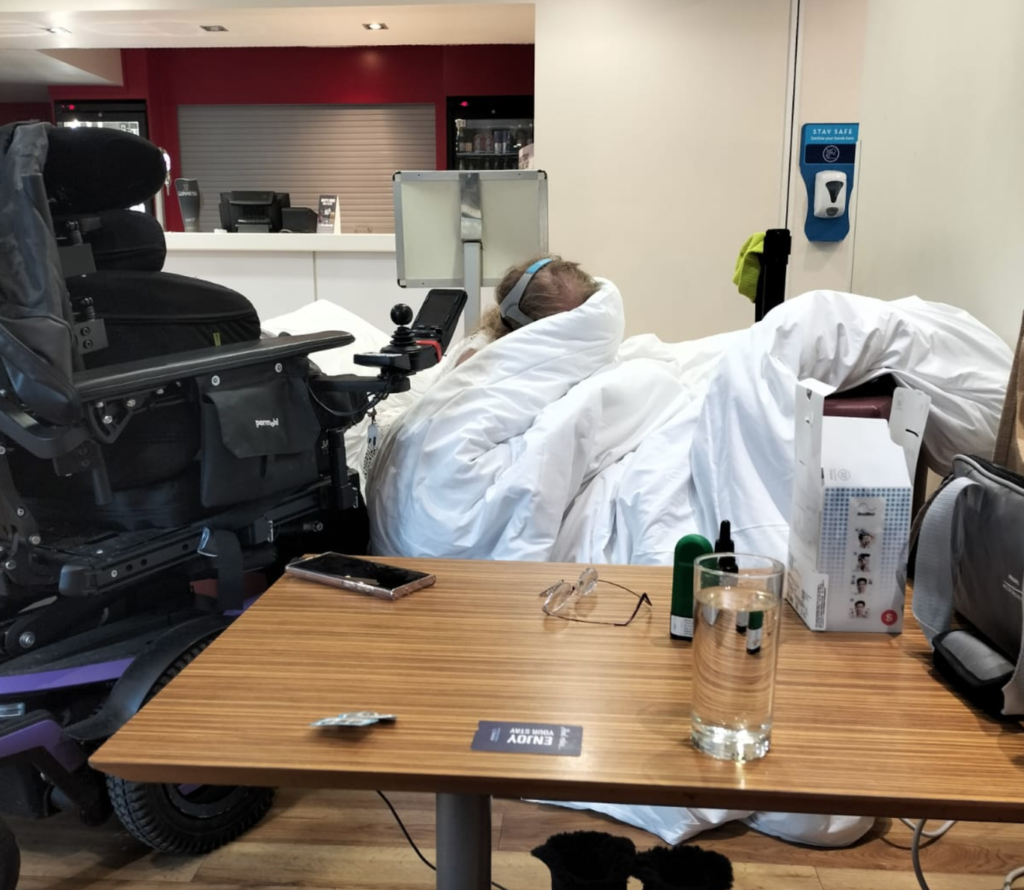 Kat Watkins, who lives with brittle bone disease and sleep apnea, expressed her ongoing pain and frustration nearly four weeks after the incident on April 26th, which has significantly impacted her confidence in travelling.
As a 36-year-old UN development officer at Disability Wales, Ms. Watkins had planned her trip from South Wales to see James Bay perform at the Royal Albert Hall. However, upon arriving at the Travelodge in Hounslow, she was informed that all the accessible rooms were unavailable due to maintenance issues.
With no alternative rooms accessible to her, the hotel arranged for a taxi to transport Ms. Watkins to an accessible room at the Twickenham Travelodge after the concert. This arrangement was necessary because many Tube stations lack wheelchair access.
Unfortunately, when Ms. Watkins returned to Hounslow at 12:30 am, the hotel staff was unable to find a suitable taxi, and all the previously "out of order" rooms had been filled.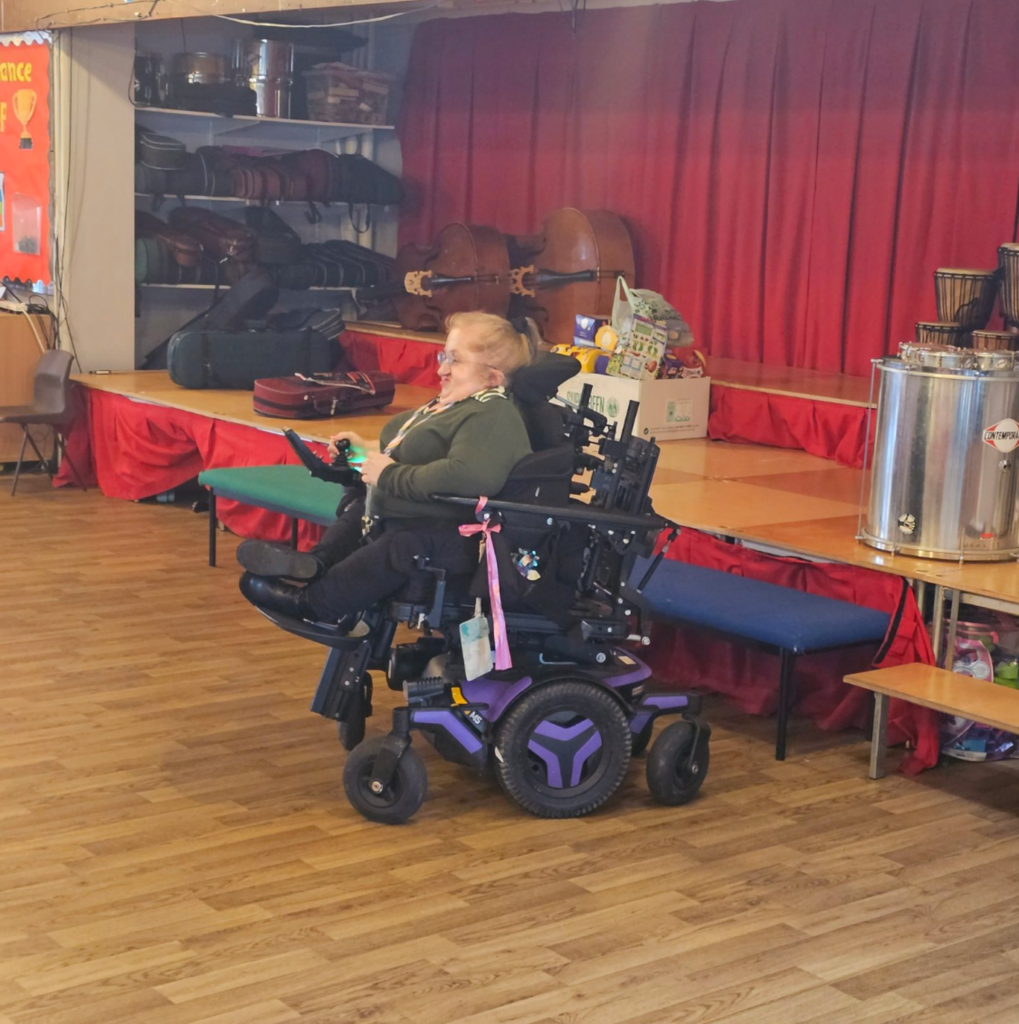 With no resolution reached by 2:30 am, Ms. Watkins, already fatigued and in pain, along with her PA, Anabela, were left with no choice but to sleep on two sofas in the hotel's dining room.
Travelodge, in response to the incident, has extended a sincere apology to Ms. Watkins and her PA. They acknowledge that they failed to meet their usual high standard of service and should have informed Ms. Watkins before check-in that her room was unavailable and her booking had been relocated to a nearby hotel.
Mobility Issues to Enter and Exit Cars: Insights from Toyota and RCOT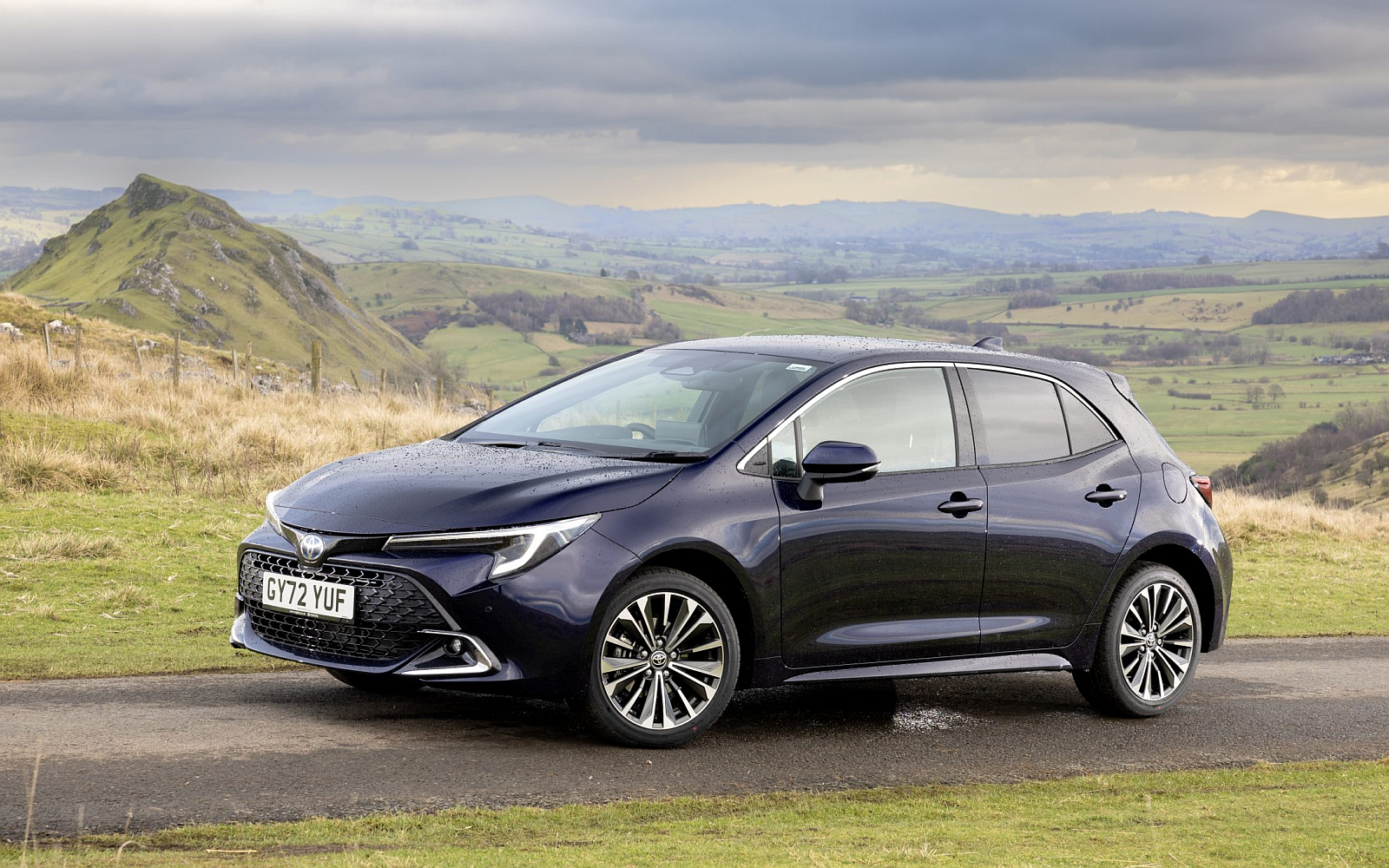 Toyota has partnered with the Royal College of Occupational Therapists (RCOT) to provide tips for people with mobility issues who may find it challenging to get into or out of a car. Karin Orman, RCOT Director of Practice and Innovation, says that there are many simple ideas and adjustments to help people of all ages and with a range of conditions overcome these difficulties.
To demonstrate this, Toyota spent a day with two occupational therapists and John Healy, who uses a walking stick, a walker, or a mobility scooter. The therapists demonstrated ways to help John get into and out of two different size cars: a Toyota Aygo X and a Corolla Touring Sports.
Modern cars like the Toyota Aygo X and Corolla Touring Sports can be easily adjusted to make access easier and safer for passengers and drivers with restricted mobility. For example, the seat can be moved back to create more space, and the seat belts and steering column can be adjusted for comfort and safety. It's also important to think about how to transport mobility equipment and where it will fit in the car or boot to make access easier and safer.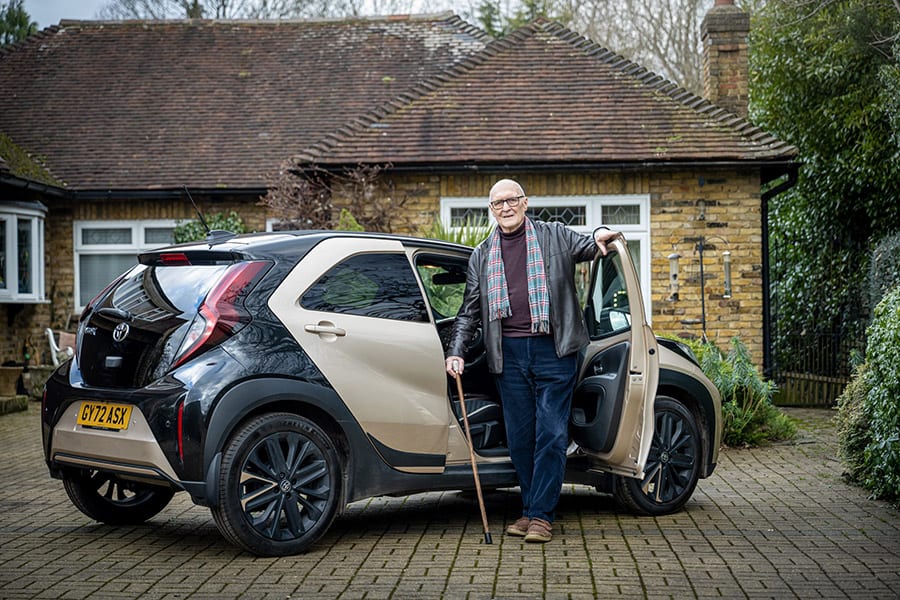 When getting into a car, it's important to work out the safest place to put your hands to provide support. Instead of balancing on a walking frame, you could use the frame of the car or roof-mounted grab handles. Alternatively, you might want to consider getting a portable door handle. Once sitting down, you can use a swivel cushion to help you get into the right position. A leg lifter can help get legs over the sill of the car, and if a car is too high, using a step could help.
When parking, it's important to identify potential hazards to avoid difficulties when getting in or out of the car. Try to park on a level surface and make sure there is enough room to open the door fully so that the driver and passenger can both get out easily and safely retrieve any mobility aids. If you're going on a long journey, plan breaks where you can have a rest and rehydrate, especially if you have a health condition that makes you tired.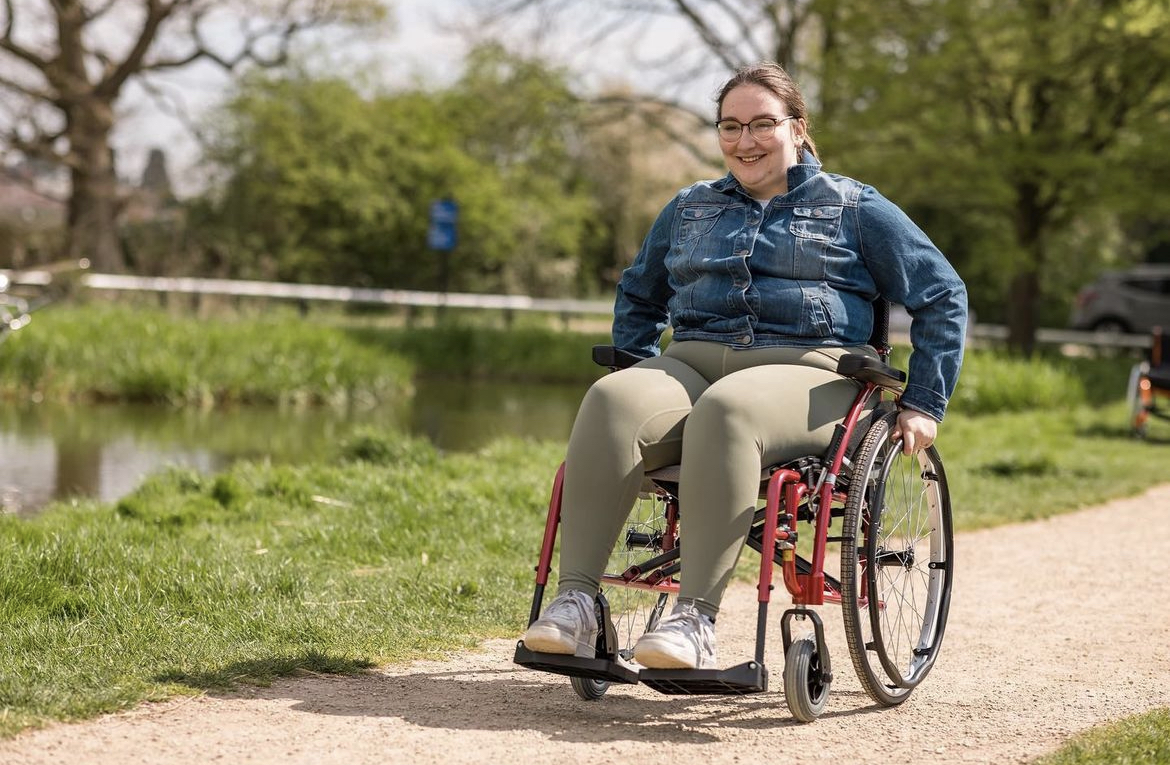 Maddie's story is one of extraordinary courage and resilience. When she fell over a loose pavement slab at school, she could not have imagined the impact that it would have on her life. Although she carried on with her day as usual, the pain in her wrist never subsided. She was dismissed from first aid multiple times & only after X-rays, splints, and plaster casts, Maddie was diagnosed with CRPS when the feeling of the cast being cut off my arm felt like electricity burning through her veins
Complex Regional Pain Syndrome is a chronic condition that affects the nervous system and causes excruciating pain. It's a condition that Maddie has lived with for almost a decade, and it has affected every aspect of her life. The pain was so severe that it spread throughout her entire body, leaving one of her legs paralysed. At one point, she even had to rely on a wheelchair and assistance from her mother for daily tasks like washing and dressing.
Despite the physical and emotional pain that she was going through, Maddie refused to let her condition define her. She turned to sports as a way to cope and found a new sense of purpose and belonging. Wheelchair racing gave her a sense of community, while basketball helped her to channel her competitive spirit.
It was powerlifting that gave Maddie a renewed sense of purpose and drive. In just over a year and a half, she has achieved incredible feats, including lifting an impressive 225kg in a seated deadlift. What's more impressive is that she's competed against able-bodied rivals and won, proving that disabled people are just as capable as anyone else.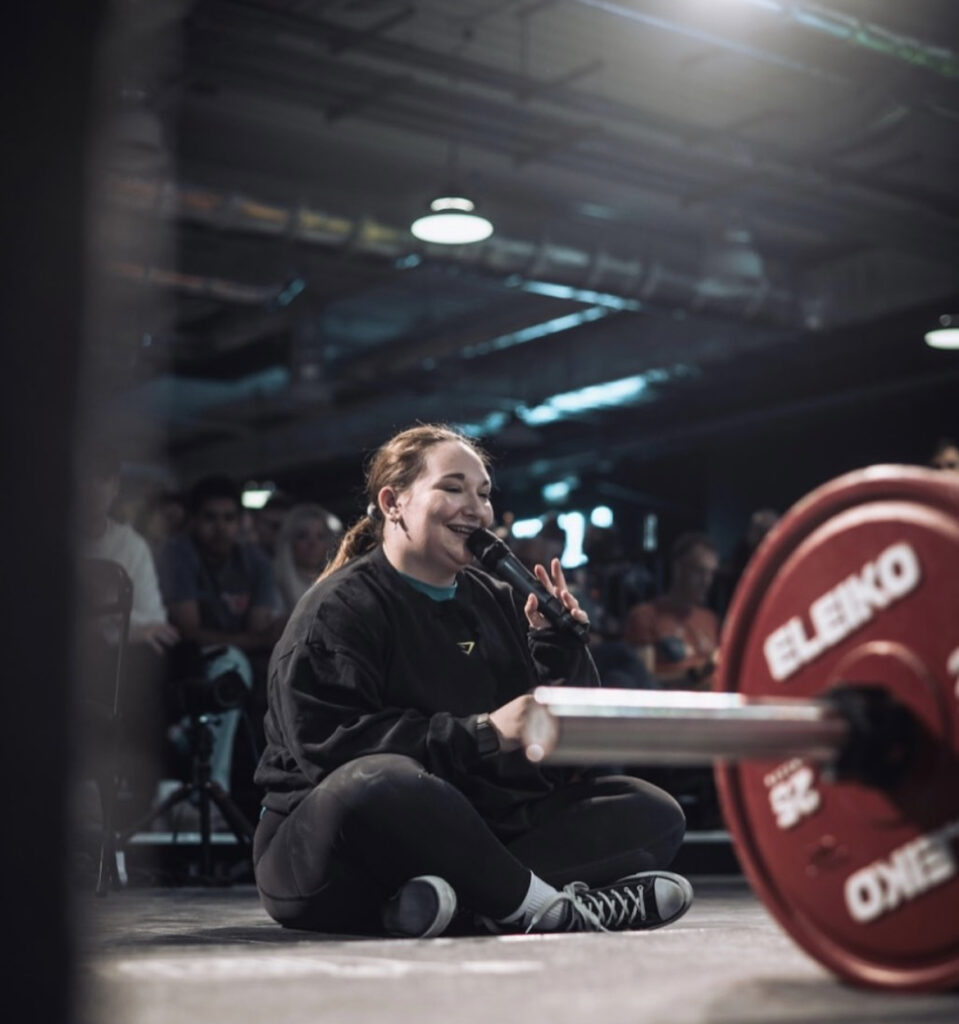 Maddie is determined to inspire and empower others, especially those who face challenges due to disabilities. She's currently training to become a personal trainer, with the goal of helping others realise their full potential. Maddie's story is a powerful reminder that with determination and hard work, anything is possible. She's a true inspiration, and her achievements are a testament to the human spirit's resilience.