Brand Advance Group Hires New CEO, Deborah Gbadamosi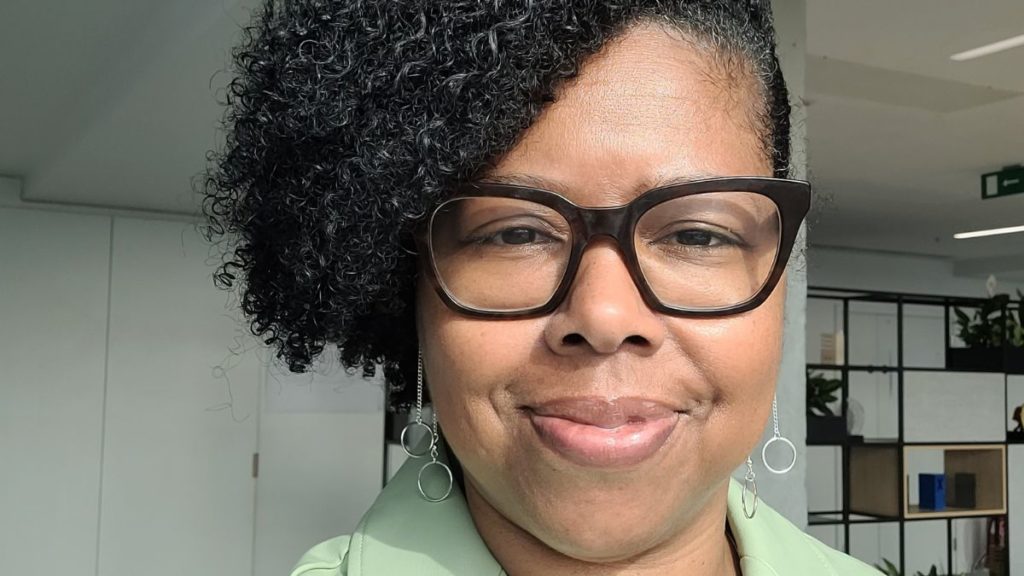 Today, Brand Advance Group, announces that Deborah Gbadamosi will take over from Christopher Kenna as European CEO 
Brand Advance Group of Companies, publisher of Included Magazine, was established by founder Christopher Kenna in 2018. And at the company's inception, it was the first dedicated global diversity media network: helping agencies and brands reach diverse demographics at scale with authenticity through minority media, technology and consultancy & insights.
Brand Advance Group now provides global clients with a full 360 service for reaching minority or underrepresented consumers, helping brands and agencies break the 10% growth barrier with access to new and growing communities and their spend.
However, this month, Kenna stepped down as CEO in the UK and Europe, allowing him to take over in North America. Speaking of the move, Kenna says, "2022 was a fantastic year for us with our revenue and new client billings rising from $5m to $16m, and a forecast of $28m in client billings by the end of 2023. This is fantastic news not just for us as a business, but also for our network of minority-owned and operated partners globally. Additionally, the growth also comes with a need for me to develop personally as a founder, striving to become a leader who can drive growth in global teams. And, Deborah Gbadamosi joining our team is a large part of this growth. Being someone I have admired within the industry for a long time, I hope to learn from Deborah's amazing experience and qualities. My full-time move to NYC to lead our North American operations could not have been possible without the knowledge that EMEA was being left in such capable hands. I look forward to the year ahead and developing both personally and long side our fantastic team."
Deborah Gbadamosi is a global media leader with over 20 years of experience developing and implementing digital strategies for FMCG, automotive, finance and tech brands, including previously working as the Global Agency Director at Microsoft and Executive Director at OMD EMEA.
Speaking over her new position, Gbadamosi says, "I'm beyond delighted to join Brand Advance Group and lead the next chapter of growth. Christopher and his team have built an incredible business rooted in inclusion, not just in their planning of media and creative but also in the way they operate, hire, partner and behave. I plan on bringing my experience in nurturing a strong performing team and understanding of client needs to continue shaping and defining Brand Advance Group."
She continues, "The aim is to keep our business at the forefront of change. I've had the pleasure of working with progressive media leaders as well as forward-thinking clients and partners who embraced the need for systemic change. It has positively impacted how we approach inclusive audiences, brand safety, representation and measurable outcomes. I'm keen to keep collaborating with these open-minded humans because we still have a long way to go. With Chris in the US and me in the UK, we'll ensure Brand Advance Group continues to challenge the status quo, forge new partnerships and bring about widespread diverse and inclusive advertising solutions and practices."
In the 12 months leading up to Gbadamosi's appointment, Brand Advance Group of Companies has expanded from the UK to France, Germany, India, Canada and the US. Excitingly, the 2021 to 2022 year-on-year Growth was 330%, with a forecast for 300% growth in 2023.
BA Creative, a subsidiary of Brand Advance Group, has also had a fantastic year since its launch in 2022, seeing new client billings of $10m+ and the global growth of the BA Creative, BA Films and BA Influencer teams.
Additionally, Brand Advance Group's data and insights companies DECiA and Cultural Intelligence chase continued to innovate and provide clients with access to global insights, media planning and buying and strategy tools specifically aimed at increasing agency teams' access to minority communities for their clients.
In 2023 and beyond, Brand Advance Group of Companies will continue to thrive, incite change and ensure the media industry hears our voices.
Listen to Dis': Disability-Led Arts Organisation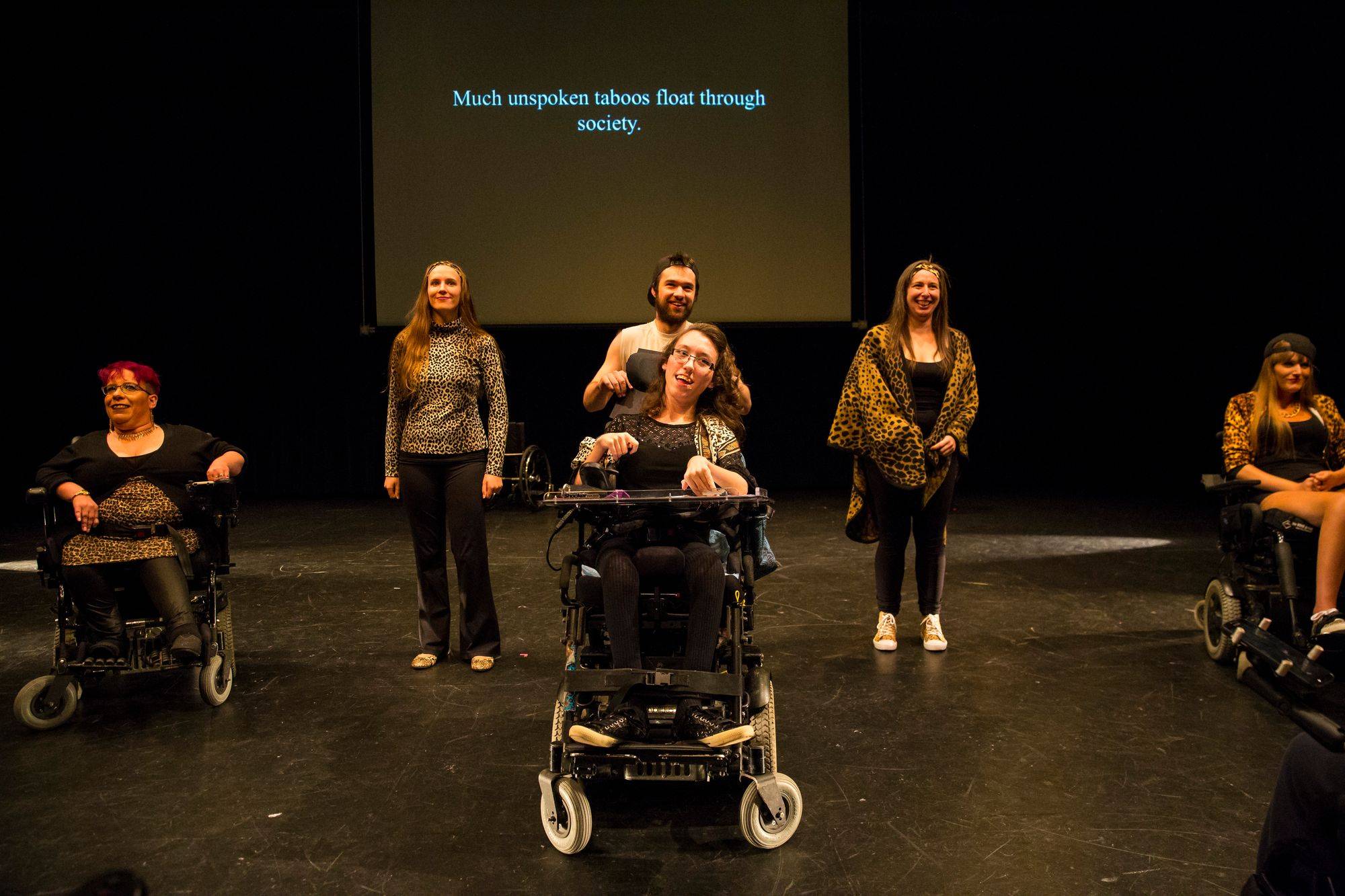 Listen to Dis' are the inclusivity-focused, disability-led arts organisation championing disability culture through art and performance
Listen to Dis' is a registered non-profit community arts organisation that champions disability culture through the medium of inclusive art and performance. Their work manifests in many forms including workshops, artist series and theatrical touring, and everything has an underlying message to support and empower the global disabled community. 
Here we highlight how Listen to Dis' is bringing this message to life: 
Listen to Dis' VOICE
Listen to Dis' VOICE is a weekly open-access program where artists join forces to learn, create, explore, and connect. The focus topic changes each week yet is always in keeping with the Listen to Dis' core message of advocating for the disabled community. Through this profound program, Listen to Dis' has created some truly important work surrounding ableist ways disabled bodies and minds are viewed. 
The Other Ordinary
The Other Ordinary is Listen to Dis' touring crip theatre company. Launched out of a class at the University of Regina named Devising Inclusive Theatre, and directed by Listen to Dis' founder and artistic director Traci Foster. Dubbed TOO, it fosters the talents of emerging professional artists that produce tour shows with a focus on how it feels to live and work as disabled people. 
Take their first show, 'Neither Heroes nor Ordinary People,' as a prime example, which uncovers the realities of living with disabilities through music, monologue, dance, beatbox, and singing. Their second show, Mine to Have, is about sexuality, sensuality, disability, and 
the political right to live in one's body. 
Visiting Artist Series
LTD's visiting artist series connects disabled artists with the wider arts ecology by inviting artists, both disabled and not, to host workshops that explore disability art. Inviting artists from outside the LTD's group enables LTD's network to expand but also ignites deeper learning on both parts of the essence of disability culture and mindset. 
LTD's is amplifying the voices of the disabled community through a variety of mediums that all celebrate art, performance and culture. Follow their journey on their Instagram here. 
Through facilitated dialogue and inclusive art practice and performance, we weave new realities for our members and for the broader community – shifting the way people perceive disability and creating an understanding of and appreciation for crip art, mad art, and disability culture.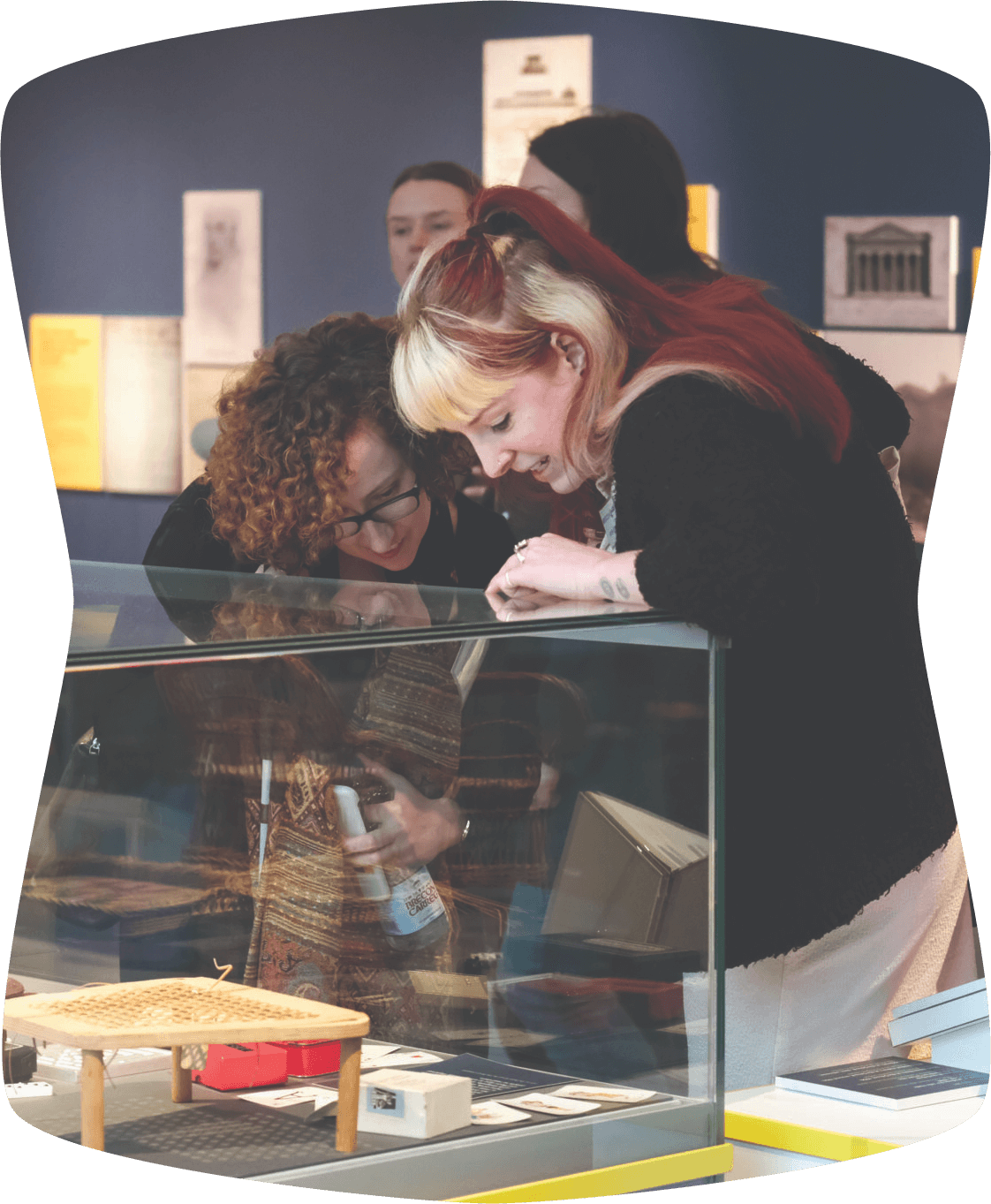 'Using what we know about disability to change how museums work for everyone' is the tagline for The Sensational Museum
Led by Professor Hannah Thompson from Royal Holloway, University of London, The Sensational Museum is a £1 million pound-funded project by the Arts and Humanities Research Council whose goal is to alter current access methods and introduce a deeper sense of inclusivity within the museum sector in the UK. 
Thompson is joined by a plethora of professionals on this project who unite on the idea that disability needs need to be put at the centre of all museums' strategies going forward. There is Social Design specialist Anne Chick from the University of Lincoln; Psychologist Alison Eardley from the University of Westminster; and Museum Studies expert Ross Parry from the University of Leicester. They will work together between April 2023 and July 2025 to really transform the way disabled and non-disabled people interact with the art and each other in museums in the future.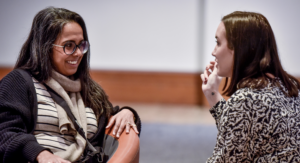 Collaborating with museum staff as well as disabled and non-disabled visitors, the more-than-equipped team will be looking into two core areas: new ways of accessing museum collections and cataloguing objects in a more inclusive way. The key idea is to acknowledge and put into practice the fact that the needs of diverse visitors are all unique and not everyone absorbs art in the same way. Sector organisations include VocalEyes, an initiative that works towards inclusion for the visually impaired and blind in the arts and heritage sector, Curating for Change which helps create career paths for the disabled community, and the Museums Association, a membership organisation that campaigns for socially engaged museums. They will all be on hand to offer acute advice and inspiration as to how this project can create innovative change within museums across the country. 
"Many people want or need to access and process information in ways that are not only – or not entirely – visual. But museums are very sight-dependent places. Let's imagine a museum experience that plays to whichever senses work best for you. The project aims to give all visitors inclusive, engaging, enjoyable and memorable experiences," Professor Hannah Thompson. 
Visit The Sensational Museum website to stay up-to-date with this project and how it's developing. It has the capacity to create real social justice and impact the disabled community and how they will be able to engage with art in a more inclusive way in the future. 
Adaptive Kidswear: Get to Know What's Available Online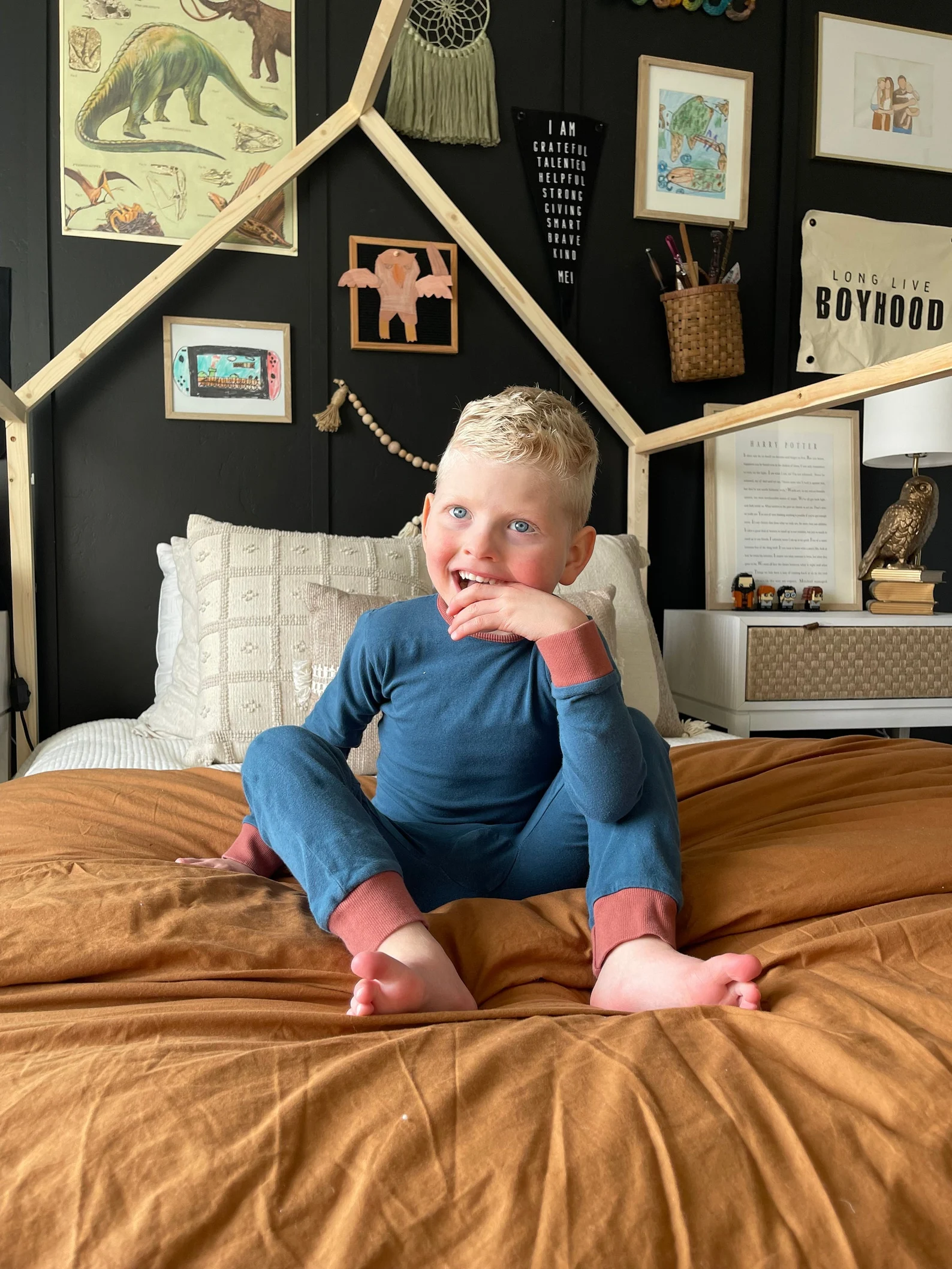 Marks and Spencer, Tubie Kids and Seenin are just a few brands investing in adaptive kidswear
Both big brands like M&S and Etsy as well as more emerging companies like Seenin and Tubie Kids are innovating within the adaptive kidswear market. Whether clothes, accessories or shoes, companies are re-designing everyday items to suit multiple disability needs. Blending fashion with function, here we highlight how each company is approaching this movement.  
Special Kids Company
The Special Kids Company was founded by Sasha Radwan, who spent time in the Middle East, only to see first-hand how children with special needs were hidden from society's view there. This inspired her to launch her company, which stocks multiple brands of adaptive wear for kids. Featured on her online store are Scratch Sleeves dungarees, specially designed adaptive clothing for children with autism, eczema and post-surgical healing. And there are wheelchair accessories by brands including Bundle Bean and My Buggy Buddy. Think organisers, cup holders and those all-important rain covers. 
Seenin
Founded by Lucy Carr-Seaman, whose daughter, Hester, was born with a rare agenesis of the corpus callosum named Aicardi syndrome, Seenin is the answer to Lucy's struggle to find exactly what she needed to make Hester and her life more comfortable. Seenin stocks everything from aprons and bibs to seamless socks and weighted blankets. There's also a sweet kerchief range that can be designed by the shopper. The style fabric, colour and print can is all bespoke. 
Tubie Kids 
Tubie Kids focuses on adaptive clothing and accessories for tube-fed children. This innovative company provides beautifully designed, colourful, tube-friendly yet functional clothing that gives children the full dignity and sensory comfort they need and deserve. Their Tubie Kids® 2in1 Combo Tops are especially brilliant, as they are an everyday staple that has flat seams, no label tags, and a discreet opening for abdominal access. 
Marks & Spencer
Retail giant M&S also offers what they've called a 'Kids Easy Dressing,' range. This collection includes hip dysplasia clothes, feeding tube clothing and zip-up bodysuits. They have rethought where poppers need to be placed as well as introduced super-soft materials to stimulate comfort. Sizes start from newborn and go up to 16 years. From pretty patterns to bold colours, as well as useful multi-packs, there is a lot to admire here. 
ASDA
ASDA's 'Easy On Easy Wear' clothing is designed to support kids in working towards independent dressing via items like pull-on school trousers and 'Easy On' 2-in-1 school pinafores where the shirt is attached to the skirt. They have also done their research on sensory-kind fabrics and offer a range of items from sweatshirts to polo shirts that help comfort kids throughout their day.
Etsy 
E-commerce company Etsy hosts an abundance of independent brands and designers that have created adaptive clothing and accessories from first-hand experience. From tube feeding vests for 1-14-year-old boys and girls to adaptive trousers with side zippers and pyjamas with a back zipper, there is a lot on offer that will hopefully make the lives of parents and children living with disability or illness a touch more comfortable.