The Traitors, Body Language and Disability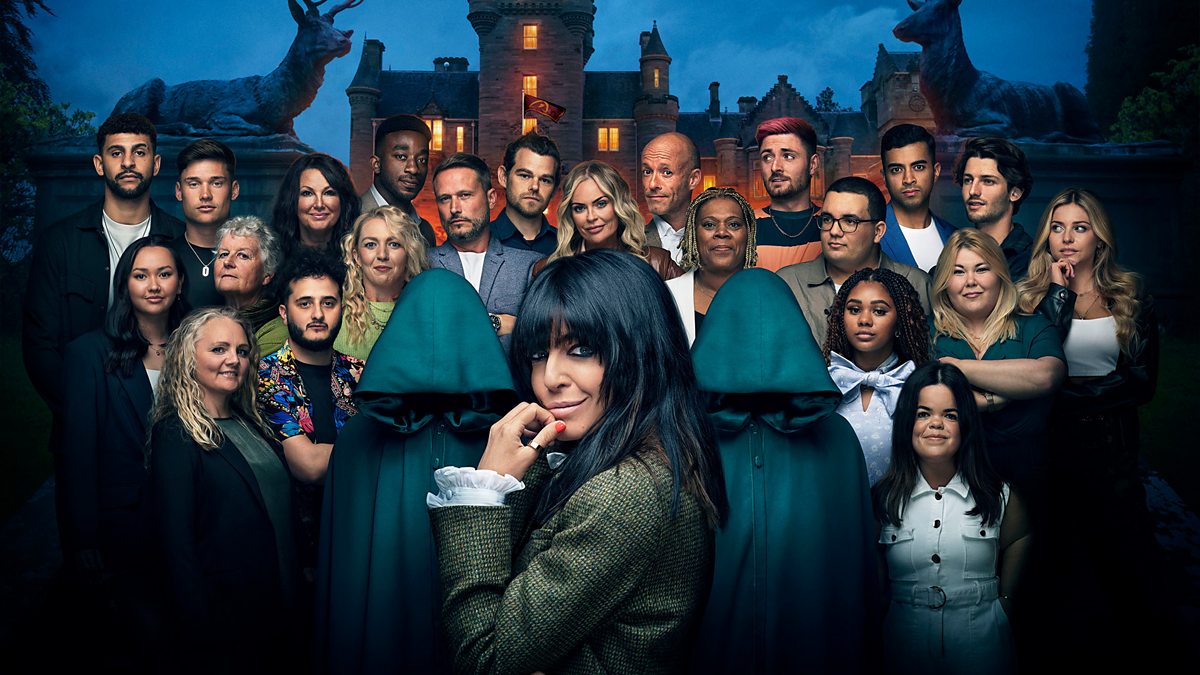 Adapted from the Dutch programme De Verraders, which first aired in 2021, The Traitors capitalises on the uncertainty of our age
The BBC's new game show, The Traitors, casts members of the public in the role of Witchfinder General, but before exposing the trio of traitors, the show first exposes the unconscious biases that inform the pop culture understanding of the liar's 'tell.' 
Adapted from the Dutch programme De Verraders, which first aired in 2021, The Traitors capitalises on the uncertainty of our age. It draws on the popularity of social deduction games like Among Us, which became ubiquitous over lockdown, or perennial childhood classics like Werewolf or Wink Murder.
It is, of course, inherently thrilling to have a licence to break the social contract, and vastly entertaining for an audience to revel in the dramatic irony of players vouching for the scrupulous honesty of someone we know is lying through their teeth. The same device is frequently employed by Shakespeare; when Iago turns to the audience and asks: 'And what's he then that says I play the villain?', we feel the same malicious twist of pleasure as watching Alyssa, a 21-year-old business student, smirk into a camera after convincing her compatriots to suspect anyone but her.  However, enjoyable though it may be, The Traitors inadvertently showcases the fatal flaw in trying to 'read' strangers for signs of duplicity.  
The show's format requires a vote to be cast every episode to exile a traitor. But, because the team challenges are genuinely cooperative regardless of traitor status, the only deductive reasoning in play comes from downtime conversations and, crucially, analysis of body language. The usual 'tells' – being fidgety, not making eye contact, being either too boisterous or too reserved – are all brought up in The Traitors, but it is not recognised that these can also be caused by nerves from being on camera, or that they are common symptoms of neurodivergence.
It is astonishing how frequently disability is painted as untrustworthiness in this programme. Nicky, the first contestant to be voted out, is accused of treachery because she didn't raise her glass in a toast. She didn't raise the glass in question because it was to her right, and her right hand has been amputated. An episode later, Aaron is put under suspicion for asking a lot of questions and is not believed when he explains that this is a trait of his ADHD. 
This unintentional ableism is upsetting in a light entertainment show but becomes much more of a problem when we realise that these same 'deduction techniques' can have many further-reaching consequences. For example, the massive popularity of True Crime has led to swathes of armchair detectives consuming the lives of others as entertainment. In 2021, Robert McCoy went viral on Tik Tok when a 19-second clip of him reacting to a surprise visit from his girlfriend was dissected by more than 60 million people, many of whom concluded that his body language in the clip proved that he was cheating on her. Writing for Slate, McCoy described 'a [Tik Tok] user base increasingly hungry for content to analyze forensically.'
Major news organisations also use body language analysis on celebrities, most notably Megan Markle and Amber Heard, which claims to offer empirical proof to back spurious claims of deceitfulness; often, this is used to 'justify' racist and misogynist sentiment, and to demonise mental illness by armchair diagnosing personality disorders. 
Of course, the most egregious misuse of body language analysis is not in the court of public opinion but within the legal system itself. Communications researcher Vincent Denault points out that, despite being described as inaccurate and pseudoscientific by many researchers, body language analysis is still used as evidence in criminal cases.
In keeping with The Traitors' witch hunt aesthetic, Denault compares this to a trial by ordeal: testing the character of the accused, rather than the evidence. Additionally, police officers (particularly in the USA) are trained to use body language analysis to identify suspects, which plays into pre-existing biases and effectively criminalises divergent bodies and behaviours, with sometimes fatal consequences – according to Time Magazine, it is likely that between a third and a half of Americans killed by police have disabilities.
Everyone likes to think that they can spot a liar, but when the pressure is on and evidence gives way to assumption, disabled people suffer from the abled gaze's lack of trust.
Listen to Dis': Disability-Led Arts Organisation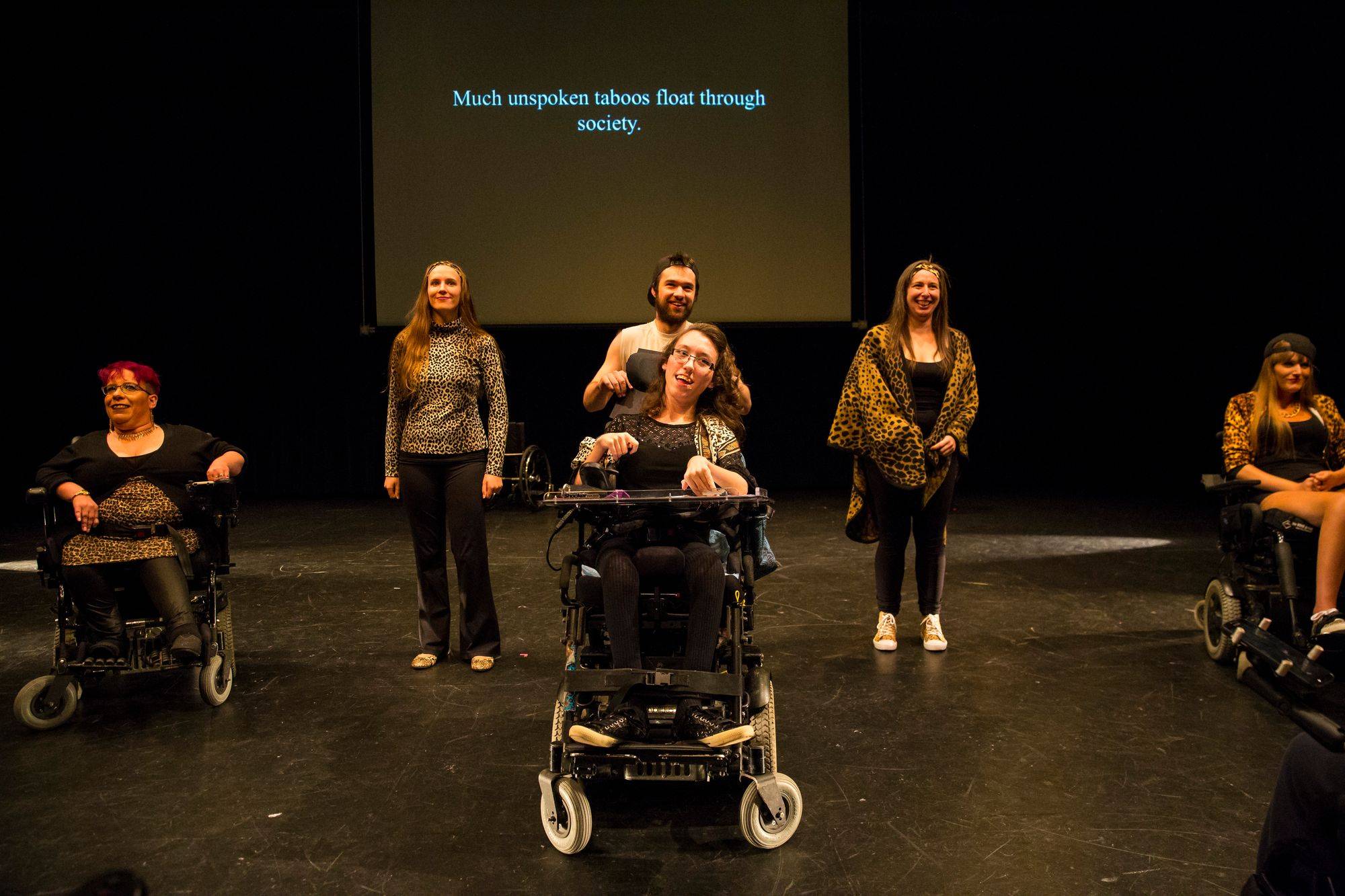 Listen to Dis' are the inclusivity-focused, disability-led arts organisation championing disability culture through art and performance
Listen to Dis' is a registered non-profit community arts organisation that champions disability culture through the medium of inclusive art and performance. Their work manifests in many forms including workshops, artist series and theatrical touring, and everything has an underlying message to support and empower the global disabled community. 
Here we highlight how Listen to Dis' is bringing this message to life: 
Listen to Dis' VOICE
Listen to Dis' VOICE is a weekly open-access program where artists join forces to learn, create, explore, and connect. The focus topic changes each week yet is always in keeping with the Listen to Dis' core message of advocating for the disabled community. Through this profound program, Listen to Dis' has created some truly important work surrounding ableist ways disabled bodies and minds are viewed. 
The Other Ordinary
The Other Ordinary is Listen to Dis' touring crip theatre company. Launched out of a class at the University of Regina named Devising Inclusive Theatre, and directed by Listen to Dis' founder and artistic director Traci Foster. Dubbed TOO, it fosters the talents of emerging professional artists that produce tour shows with a focus on how it feels to live and work as disabled people. 
Take their first show, 'Neither Heroes nor Ordinary People,' as a prime example, which uncovers the realities of living with disabilities through music, monologue, dance, beatbox, and singing. Their second show, Mine to Have, is about sexuality, sensuality, disability, and 
the political right to live in one's body. 
Visiting Artist Series
LTD's visiting artist series connects disabled artists with the wider arts ecology by inviting artists, both disabled and not, to host workshops that explore disability art. Inviting artists from outside the LTD's group enables LTD's network to expand but also ignites deeper learning on both parts of the essence of disability culture and mindset. 
LTD's is amplifying the voices of the disabled community through a variety of mediums that all celebrate art, performance and culture. Follow their journey on their Instagram here. 
Through facilitated dialogue and inclusive art practice and performance, we weave new realities for our members and for the broader community – shifting the way people perceive disability and creating an understanding of and appreciation for crip art, mad art, and disability culture.
Jane Martin: Disability and Writing her Own Path Into Theatre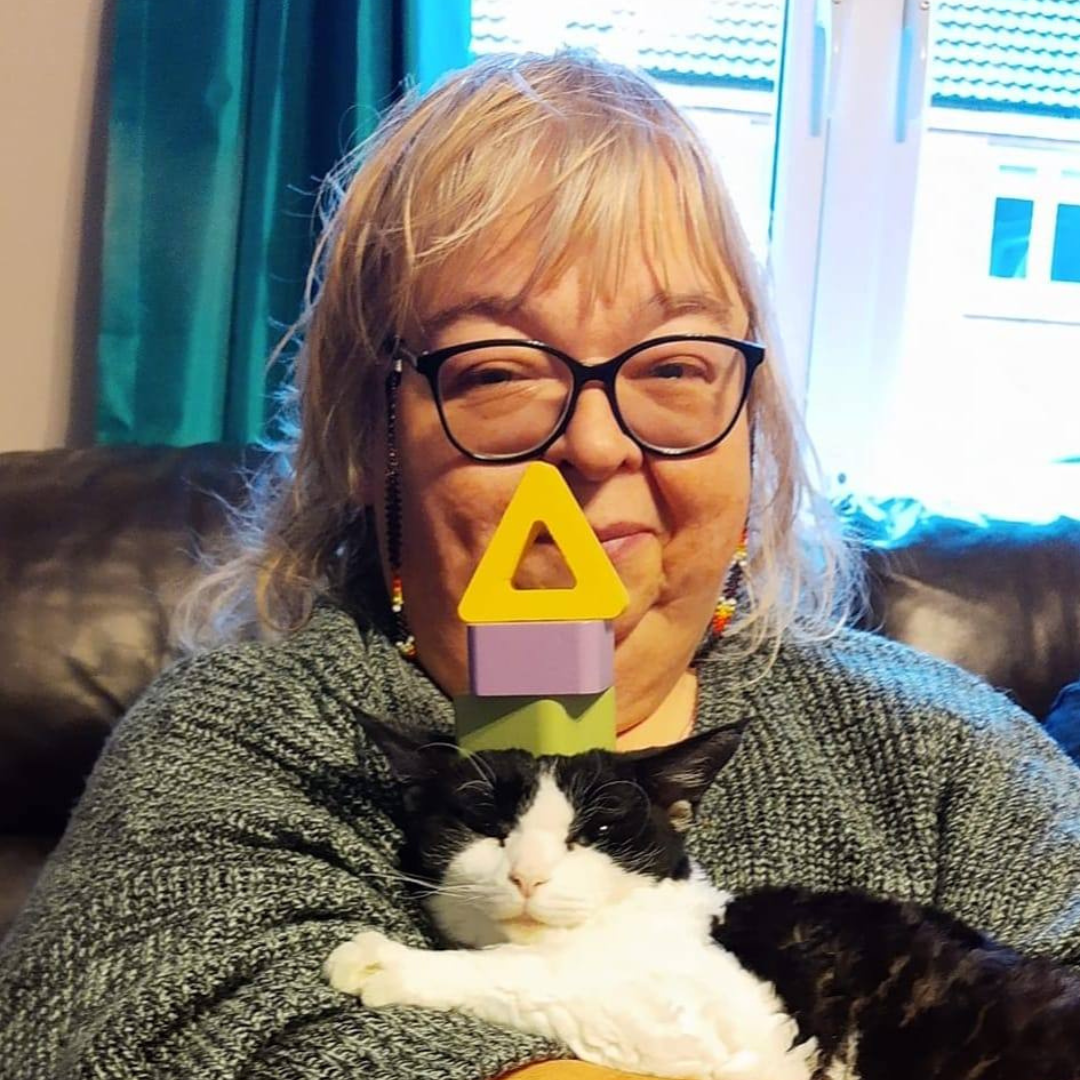 Jane Martin and her path to theatre
Jane Martin has always had a passion for theatre. She describes how her interest stems from wanting to be a detective or a writer at the young age of five. Given her diagnosis of Juvenile Idiopathic Arthritis when she was two years old, Jane opted to be a writer. She had both hips replaced when she was 19 and had difficulty walking. After suffering a bad break to her leg in 2010, she was then reliant on wheels to get around. This quashed her hopes of being able to run after 'baddies' if she chose to be a detective.
Her passion for theatre
There is so much more to Jane's story because she hasn't let physical limitations hold her back. She has taken her love of writing and theatre and carved out some amazing achievements throughout the years.
I asked Jane where her interest in the theatre began. She told me, "I became interested in theatre when I was about eight, trying to get my school friends to perform Wind in the Willows. I was very lucky to grow up near a small amateur theatre in Surrey which gave me experience in most aspects of theatre. I have written and directed a number of plays, but when I moved from Surrey to Lowestoft in Suffolk in 2009, I took a break from theatre."
Jane also credits her parents as a major influence, having been season ticket holders at the Redgrave Theatre in Farnham. This allowed her to see more theatre than she would if her family just bought tickets to selected plays.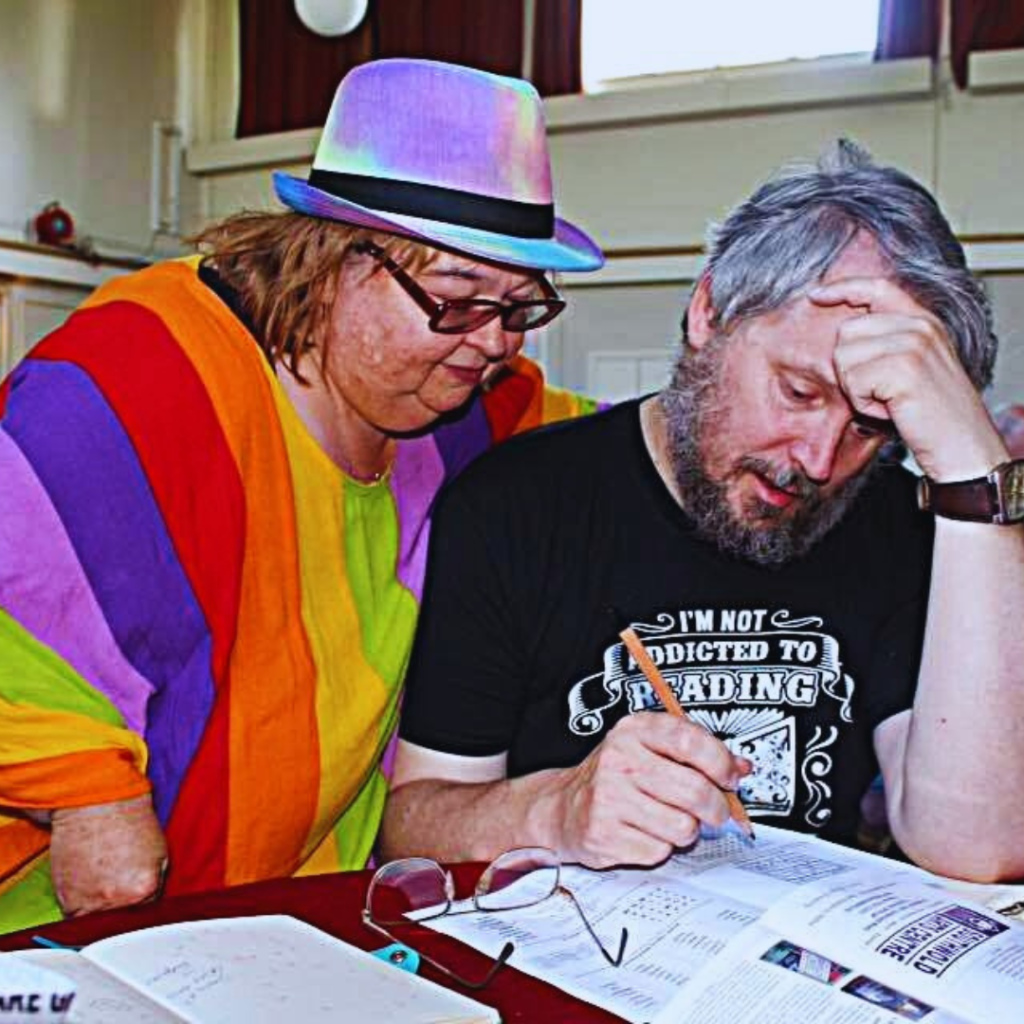 Writing her own plays
She wrote a play in 2019, with the plan to take it to Edinburgh Fringe in 2020. 'Overlooked' features a character who is a wheelchair user.  Jane says, "Instead, I wrote a 15-minute monologue which I performed and filmed as part of the online festival. That was when I decided I needed to continue with the project but perform the role of the wheelchair user myself. I'd always shied away from performing – most roles required more physicality than I could give. Then I did some voice acting for a comedy soap I wrote with a friend for community radio, and really enjoyed it. Making the film was a step closer to performing live. It helped that I got some really positive feedback."
From writing to acting
After relocating to Manchester with her husband, Jane watched a production at Guidebridge Theatre shortly after lockdown, which later became the first stage she performed on. First in Morecambe and Wise's Mastermind sketch, then in the premier of Overlooked. She worked with other theatre members to create more material for production. This led to the creation of the writer's group, Writers INK, and Fresh Voices, which will showcase four new one-act plays and two monologues.
These new productions include overlooked, and also The Ink Runs Dry by TV McKaren, which is directed by Jane.  Performances take place between 13 and 15 April at Guidebridge Theatre, and you can see Overlooked performed in Edinburgh from 14 to 19 August 2023.
As if all that wasn't enough, Jane has a literary agent for her YA novel featuring a teenage protagonist with a disability. So, keep an eye on the shelves of your local bookstore, because her book may be there someday.
If you're local to Guidebridge, or just visiting the area and feeling inspired, you can also attend (and maybe even perform at) one of the quarterly spotlight nights held at Guidebridge Theatre and hosted by Jane. The first night back in January was an enormous success, with poets, storytellers, musicians and even a magician performing to an audience in a packed-out room.
Disabled Book Characters: Five of our Favourites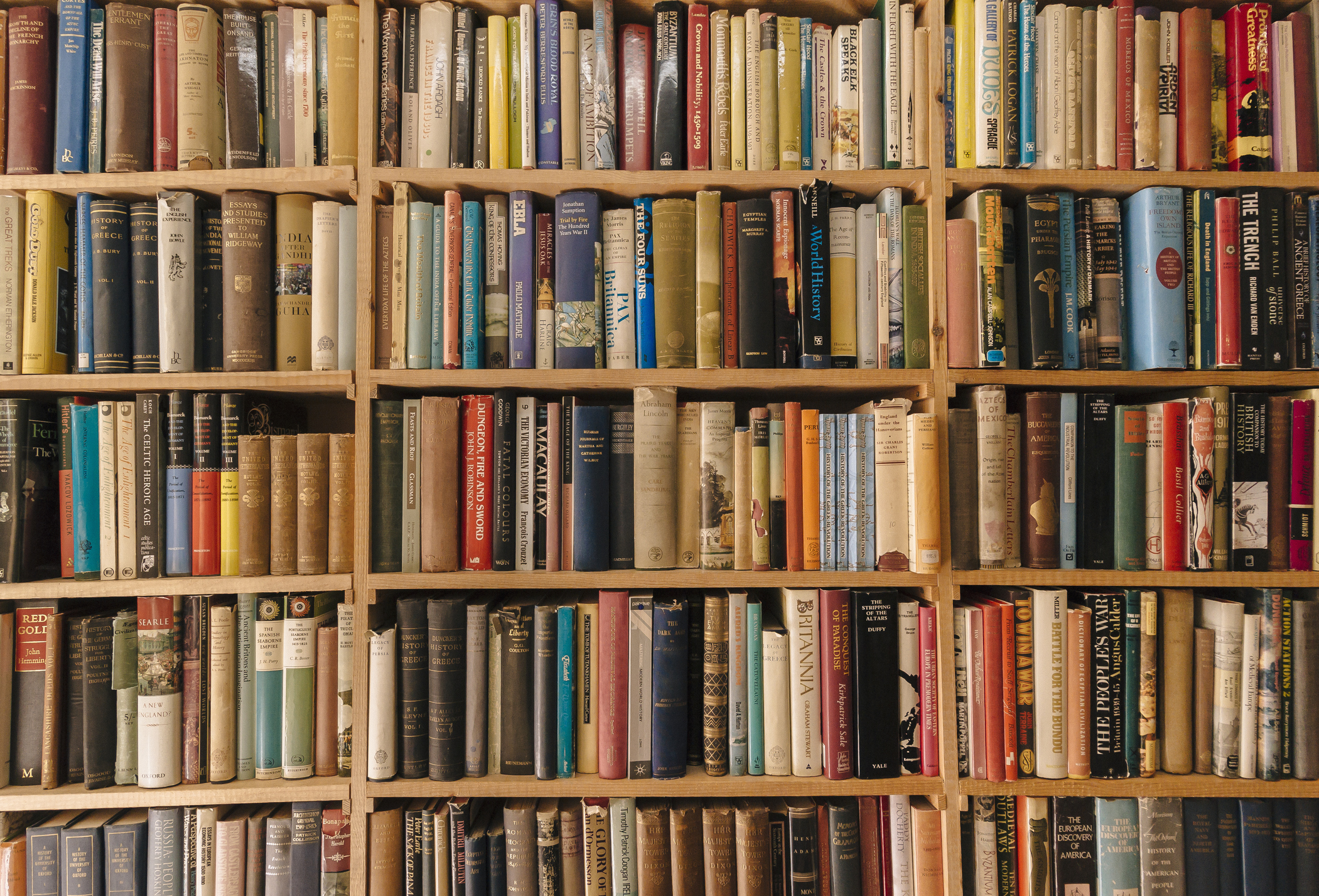 From Christopher John Francis Boone to Melody Brooks, here are five of our favourite disabled book characters
It's easier to relate to characters who share similarities with you. So, for anyone with a disability, it's refreshing to read about someone who has experienced and understands your personal struggles and limitations, but also has a story to tell and is more than capable of facing challenges head-on. There are lots of amazing disabled book characters out there, although some might argue there aren't enough. Here are some you might want to add to your reading list to get started. 
Christopher John Francis Boone
Christopher John Francis Boone is the main character in Mark Haddon's The Curious Incident of the Dog in the Night-Time.
His autism means he doesn't think or react in the same way as other people might when he discovers his neighbour's dead dog. He sets out to solve the murder, and this gets him into a few sticky situations.
The book is well written by Haddon and goes inside the mind of someone with autism, giving those diagnosed with autism a character they can understand and relate to, while helping everyone else get a better understanding of how it feels.
There's one particular scene which describes the process of Christopher trying to get on the tube and it shows his apprehension over a task that is a daily occurrence for most people, but is a big challenge to overcome for him.
Lillian Pentecost
Lillian Pentecost is a character created by Stephen Spotswood in his A Pentecost and Parker Mystery Series. Lillian is described as an unorthodox private detective. She takes on another woman to help her (Will Parker) when the MS makes it difficult to keep up with her caseload.
Set in the 1940s, this noir series has two strong female characters in a time when women struggled more than they do today to be taken seriously. Combined with Lillian's MS, it shows what women and people with a disability can do when the odds and other people's expectations are stacked against them.
Reba McClane
Fans of Red Dragon by Thomas Harris will know Reba McClane is the blind co-worker who Francis Dolarhyde falls for. While the relationship may not be the healthiest, particularly because he tries to kill Reba, the FBI profiler, Will Graham later attributes her kindness to Dolarhyde killing fewer people than he might have if it wasn't for her.
She may not be a major character in the book, compared to Dolarhyde and Graham but this makes her an integral part of the story and shows that it's the small acts that can have the most impact. Reba is an inspiration to anyone wanting to make a difference.
Quasimodo
It might seem strange to list Quasimodo as an interesting or inspiring disabled character, particularly when nobody would take being compared to him as a compliment. However, Victor Hugo's famous character from The Hunchback of Notre Dame experienced more than his fair share of persecution.
Unfortunately, this is something many disabled people can relate to. He was born with a hunch that set his appearance apart from other people and later became deaf. His basic nature was kind, but he was led to commit violence by others who used him for their own gain, or when he is forced to defend himself.
His kindness gradually wins the friendship of his love interest, Esmeralda. Although this turns tragic, the emotions he shows so strongly show he is as deserving of love and friendship as anyone else, perhaps more so.
Melody Brooks
Melody Brooks is the main character in Out of My Mind and Out of My Heart by Sharon M. Draper. Being unable to walk, talk or write because of her Cerebral Palsy poses challenges, but doesn't stop her from being the smartest kid in her school, even though nobody else realises it. Her photographic memory means she can remember every detail from every experience in her life. Because she can't demonstrate this, everyone writes her off, dismissing her as mentally challenged.
The books and Melody's character are great for helping others realise that there is often more beneath the surface than a person's disability. 
If you read and enjoy any of the books mentioned in this article, make sure you share them with your friends and family, disabled or not, because we all have something to learn and can take inspiration from these books and the characters inside them.