Why educating the newer generation about disability history is necessary.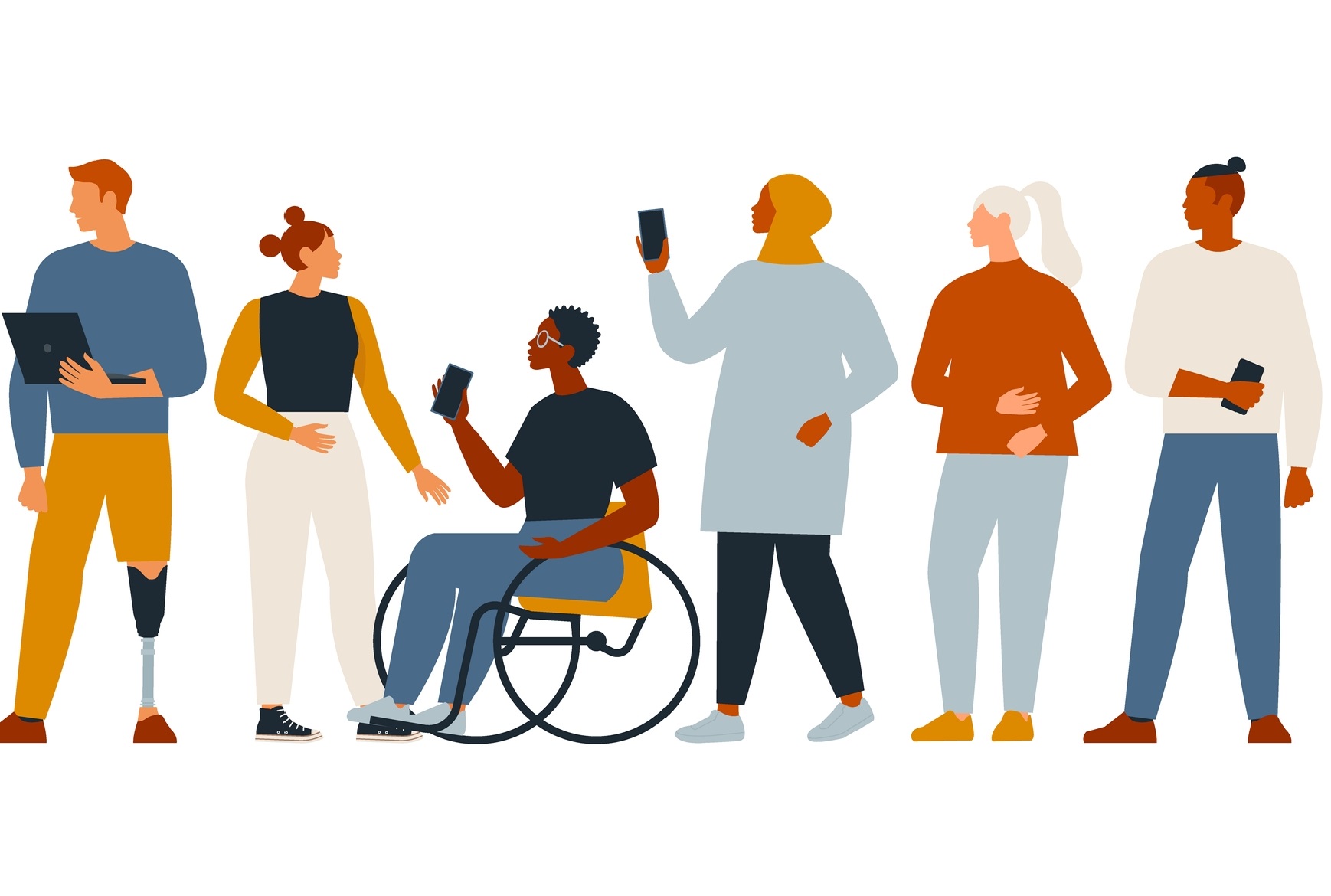 Introduction: As society continues to progress, it becomes increasingly important to cultivate empathy, understanding, and inclusivity. One crucial aspect of fostering a compassionate and inclusive society is educating the next generation about disability history. By imparting knowledge about the struggles, achievements, and contributions of individuals with disabilities throughout history, we can break down barriers, challenge stereotypes, and promote a more inclusive future. In this article, we will explore why it is vital to teach the next generation about disability history.
Promoting Empathy and Understanding: Educating young minds about disability history helps cultivate empathy and understanding. By learning about the challenges faced by individuals with disabilities, children can develop a deeper appreciation for the diverse experiences and abilities of their peers. Understanding disability history allows young people to embrace differences, dismantle stereotypes, and foster a more inclusive mindset.
Challenging Stereotypes and Stigma: Disability history education serves as a powerful tool for challenging stereotypes and combating stigma. By highlighting the achievements and contributions of disabled individuals throughout history, we can challenge preconceived notions that limit the potential and capabilities of people with disabilities. Through knowledge, the next generation can debunk misconceptions and eradicate discriminatory attitudes.
Inspiring Advocacy and Social Change: Studying disability history inspires the next generation to become advocates for equality and social change. By learning about the civil rights movements led by disability activists, such as the fight for accessibility, inclusion, and the right to education, children and young adults can be motivated to become agents of positive change in their communities. Understanding the struggles faced by those who fought for disability rights empowers the next generation to continue the ongoing pursuit of equal opportunities for all.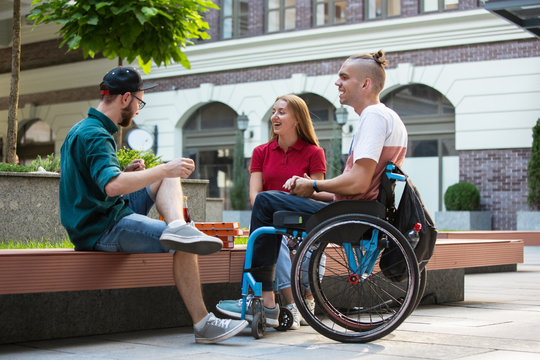 Encouraging Inclusive Policies and Practices: Education about disability history can shape the development of inclusive policies and practices in various spheres of life. When young people are aware of the challenges faced by individuals with disabilities in areas such as employment, education, and public accommodations, they can advocate for necessary changes and push for more inclusive policies. By understanding the historical context, they can contribute to creating a society where everyone has equal rights and opportunities.
Honoring the Contributions of Disabled Individuals: Disability history education is a way to honor and recognize the significant contributions of disabled individuals to society. From artists and scientists to activists and leaders, disabled individuals have made remarkable contributions throughout history. Teaching the next generation about these achievements not only pays tribute to their accomplishments but also helps cultivate a culture that values and respects the diverse talents and perspectives of all individuals.
Conclusion: In an increasingly interconnected and diverse world, it is vital to teach the next generation about disability history. By promoting empathy, challenging stereotypes, inspiring advocacy, encouraging inclusive policies, and honoring contributions, we can create a more inclusive and equitable society. Education about disability history empowers young minds to embrace diversity, fight discrimination, and work towards a future where individuals with disabilities can thrive and contribute fully. Let us seize the opportunity to shape a generation that understands, accepts, and celebrates the rich tapestry of human abilities and experiences.
Empowering Reads for Individuals with Disabilities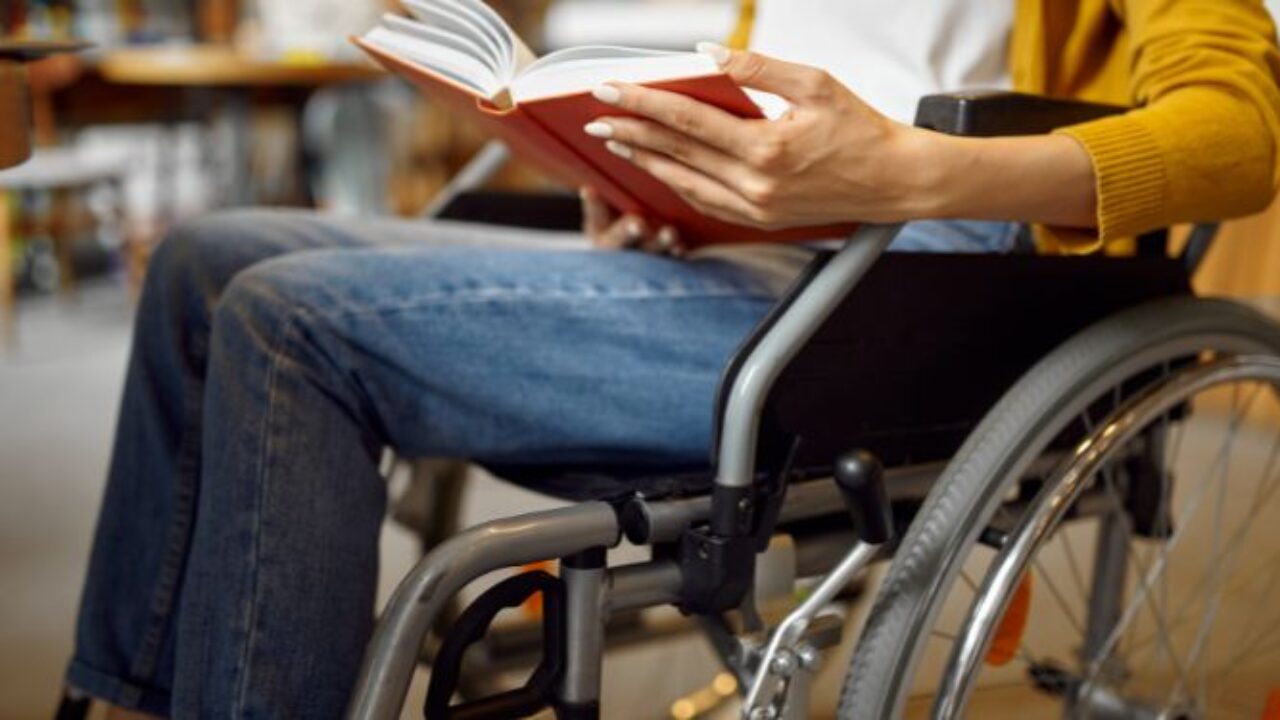 Books have the power to transport us to new worlds, inspire us, and provide valuable insights into the human experience. For individuals with disabilities, literature can serve as a source of solace, guidance, and empowerment. Whether you're seeking personal stories, practical advice, or fictional escapes, here are a few book recommendations that can offer support and perspective to individuals navigating life with disabilities.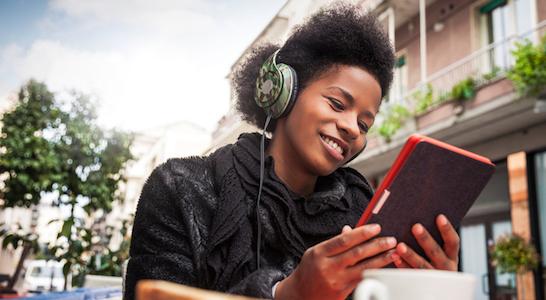 "The Diving Bell and the Butterfly" by Jean-Dominique Bauby:
This memoir recounts the life of Bauby, a former editor of French Elle magazine, who, after suffering a severe stroke, became completely paralyzed except for his left eye. Despite his physical limitations, he managed to communicate by blinking and composed this poignant memoir entirely in his mind. It offers a unique glimpse into the power of the human spirit and the resilience to overcome adversity.
"The Curious Incident of the Dog in the Night-Time" by Mark Haddon:
Told from the perspective of Christopher, a teenager with autism spectrum disorder, this novel takes readers on a journey through his mind. Christopher's exceptional mathematical skills lead him to uncover the truth about a neighbour's dog's mysterious death, challenging societal norms and highlighting the beauty of neurodiversity. The book provides insight into the thoughts, feelings, and challenges faced by individuals on the autism spectrum.
"Unbroken: A World War II Story of Survival, Resilience, and Redemption" by Laura Hillenbrand:
This gripping true story follows the life of Louis Zamperini, an Olympic athlete turned prisoner of war during World War II. Zamperini survives unimaginable hardships, showcasing the indomitable human spirit and the ability to find strength in the face of adversity. His story serves as a powerful reminder that even in the darkest of times, resilience and hope can prevail.
"The Reason I Jump: The Inner Voice of a Thirteen-Year-Old Boy with Autism" by Naoki Higashida:
Authored by a young boy with nonverbal autism, this book offers profound insights into the experiences, thoughts, and emotions of individuals on the autism spectrum. Higashida candidly answers questions about why autistic individuals may exhibit certain behaviours, providing a valuable resource for understanding and promoting empathy towards those with autism.
"No Barriers: A Blind Man's Journey to Kayak the Grand Canyon" by Erik Weihenmayer and Buddy Levy:
This inspiring memoir chronicles the extraordinary achievements of Erik Weihenmayer, who became the first blind person to reach the summit of Mount Everest. Through his incredible journey, Weihenmayer encourages readers to challenge their perceived limitations, overcome fears, and embrace a life of adventure and possibility.
Books have the remarkable ability to bridge gaps, foster understanding, and empower individuals with disabilities. The suggested titles offer diverse perspectives, from personal memoirs to fictional narratives, providing inspiration, support, and a sense of connection. These books offer glimpses into the resilience, strength, and unique experiences of individuals with disabilities, reminding us of the power of the human spirit to triumph over adversity. So, pick up a book, embark on a literary journey, and let these stories inspire and enlighten you.
Managing Stress and Disability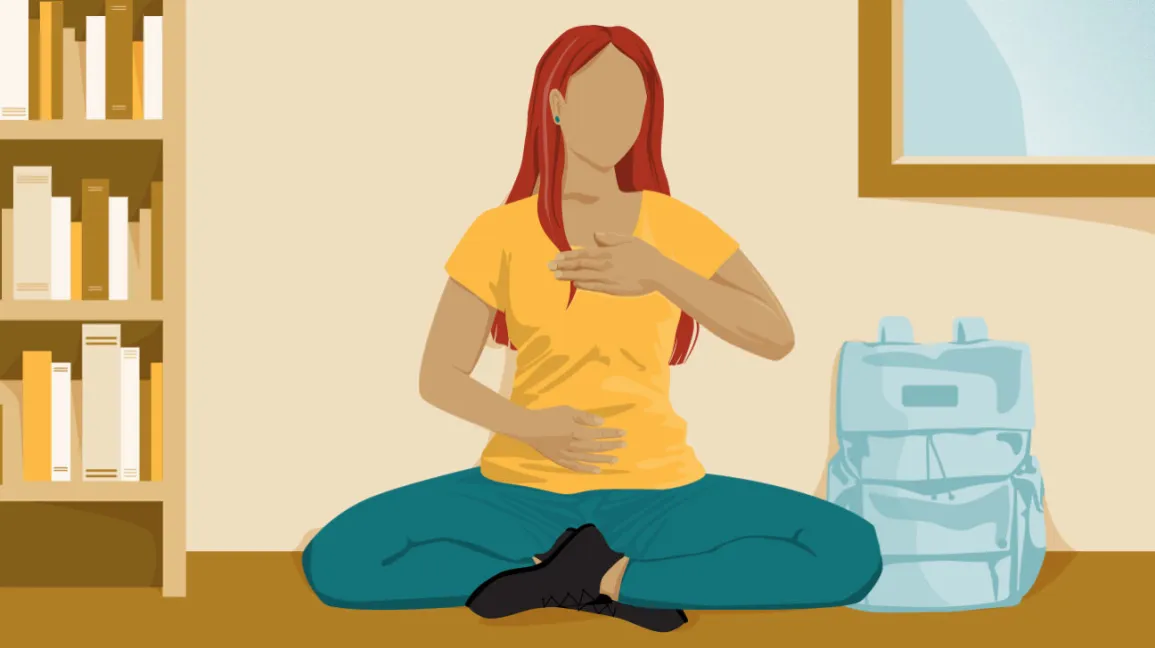 5 Practical Tips for Managing Stress
Managing stress is an important aspect of daily life for everyone, but it can be especially challenging for people with disabilities. Having a disability can often lead to additional stressors, such as physical limitations, financial difficulties and social stigma. However, managing stress is crucial for overall health and well-being and, with the right tools and strategies, people with disabilities can learn to effectively manage stress in their daily lives. Here are 5 practical tips for managing stress.
Practice mindfulness and relaxation techniques: Mindfulness practices, such as deep breathing, meditation, and yoga, can help reduce stress and anxiety. These techniques help calm the mind and bring a sense of peace and relaxation to the body. They can also help improve focus and concentration, which can be especially beneficial for people with disabilities.
Get regular exercise. Exercise is one of the best ways to reduce stress and improve physical and mental health. Even gentle activities such as stretching, walking, or swimming can help relieve stress and improve overall wellbeing well-being a healthy diet: Eating a balanced diet that includes plenty of fruits, vegetables, and whole grains can help reduce stress and improve energy levels. Avoiding processed foods and excessive caffeine and sugar can also help reduce stress levels.
Connect with others. Building and maintaining social connections can help reduce stress and improve overall well-being. Whether it's spending time with friends and family, joining a support group, or participating in online communities, connecting with others can provide a source of support and comfort.
Seek professional support. If stress and anxiety become overwhelming, it's important to seek professional help. Talking to a mental health professional, such as a psychologist or counsellor, can help provide strategies for managing stress and overall well-being.
Practice self-care. It's important to prioritise self-care and take time for yourself. This can include activities such as reading, listening to music, taking a relaxing bath, or simply taking a nap.
Managing stress can be a challenge for people with disabilities, but with the right tools and strategies, it's possible to effectively reduce stress and improve overall well-being. Incorporating regular exercise, healthy eating, and self-care practices into daily routines can help reduce stress and improve physical and mental health. If stress becomes overwhelming, it's important to seek professional help. Remember, taking care of yourself is the first step in managing stress and living a fulfilling life.
The Trailblazer Series: The Intellectuals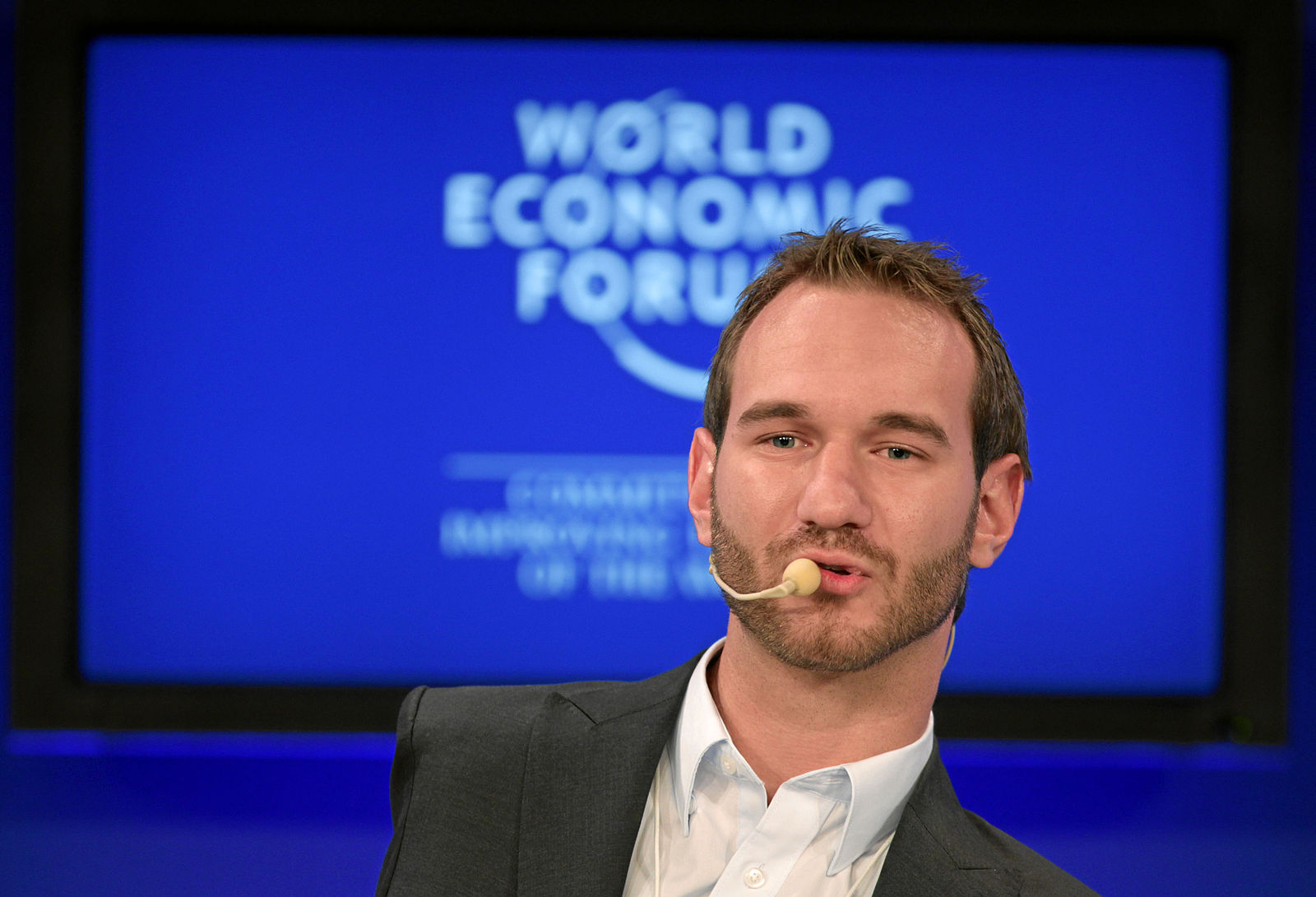 Earlier this month, we continued with our Trailblazer series with the sports star instalment. In this feature, we highlighted some of the world's most talented sportsmen and women who also happen to have a disability, chronic condition or learning difficulty.
Throughout 2023, we'll be continuing the series to highlight the successes of disabled individuals to prove that disability does not equal inability.
The Trailblazer Series: Let's meet the intellectuals
Stephen Hawking
Stephen Hawking, who lived from January 8, 1942, to March 14, 2018, was one of the most well-known scientists in history. Due to ALS, he was verbally impaired, therefore, Prof. Hawking had to use a customized wheelchair that had a computer placed on it that could speak for him. 
Hawking was a renowned theoretical physicist who made important discoveries about the universe's operation. One of many of his significant scientific accomplishments is the discovery of Hawking radiation. Additionally, in 1974, Professor Stephen Hawking was chosen as a Fellow of the Royal Society (FRS). In 2009, he received the Presidential Medal of Freedom, the nation's highest, st civilian honour. He also received numerous accolades for his contributions to science. He might be the most well-known disabled person in the entire globe.
Helen Keller
Helen Keller (June 27, 1880–June 1, 1968) is arguably the best-known representative of people with disabilities. At the age of 19 months, she developed a disease that left her deaf and blind. Keller continued to become the first deaf-blind graduate in history. The Story of My Life, Helen Keller's autobiography, is regarded as a classic work of English literature. She traversed the globe in support of causes like socialism, women's suffrage, labour rights, and antimilitarism. 
Nicholas Vujicic 
Nick Vujicic was born in Melbourne, Australia. He was born without arms or legs due to the unusual condition known as phocomelia. Nick went on to graduate from Griffith University at the age of 21 despite all the challenges his condition presents.  Nick is the creator of "Attitude is Altitude" and a well-known motivational speaker across the world.
Samantha Renke
Samantha Renke is a presenter, disability activist, inclusion and equality consultant, keynote speaker and columnist for the Metro newspaper in the UK. Samantha has dedicated her career to changing the workplace for disabled people and encouraging better representation of disabilities in the media. Now, Renke is the Disability Lead at Paramount, The Diversity Trust and UNLRN.
John Nash
John Nash was a world-renowned mathematician. He won the Nobel Prize in Economics in 1994 for pioneering the analysis of equilibrium in the theory of non-cooperative games. In 1959, Nash was diagnosed with paranoid schizophrenia. Despite his ongoing battle with his disease, Nash excelled in mathematics. He taught at the Massachusetts Institute of Technology and Princeton University. The Oscar-winning film A Beautiful Mind was based on the life of John Nash (1998). Russel Crowe played Nash, and Ron Howard beautifully directed this masterpiece.
Frida Kahlo
Frida Kahlo was a Mexican painter who was six years old when she was diagnosed with polio. Her condition caused her right leg to become shorter and thinner than her left. In 1925, Kahlo was involved in an accident that exacerbated her condition. She spent the majority of her life in bed, in excruciating discomfort. Despite this, Kahlo went on to become one of the most recognized artists and a cultural icon.
Frida Kahlo's most famous works include Henry Ford Hospital (1932), My Birth (1932), Self-Portrait on the Borderline Between Mexico and the United States (1932), Memory, the Heart (1937), What the Water Gave Me (1938), The Two Fridas (1939), Self-Portrait with Thorn Necklace and Hummingbird (1939), and Self-Portrait with Thorn Necklace and Hummingbird (1939). (1940).
 Louis Braille
Louis Braille became blind in one eye, at the age of three, as a result of an accident. This led Braille Louis Braille to devise a reading and writing method for the visually impaired. This tactile approach is known as Braille language. Braille began working on his touch-based programming while still a student. He won a scholarship from the Royal Institute for Blind Youth. Braille originally revealed his code system in 1824.