Helen Keller: An Influential and Touching Life
American novelist Helen Keller dedicated her life to teaching, influencing and motivating others, and she went on to become the most original writer of her era
Helen Keller was an amazing writer and a gifted woman. She communicated with all types of individuals using a straightforward manner. She wrote to uplift readers and support the aspirations of persons with disabilities. She used a variety of dictions, syntactic constructions, and imagery patterns in her writing to illustrate the events of her life. Keller wrote straightforwardly with excellent language and descriptions.
Hellen was born on 27 June 1880 in Alabama. She was born as a fully-abled child and learned to walk. When she was 19 months Helen caught a fever which was known as "acute congestion of the stomach and brain", it caused he losing her sight and hearing ability.
The loss of sight and listening ability caused her trauma, which resulted in her being violent and unruly. In her biography, she says, "I got used to the silence and darkness that surrounded me and forgot it had ever been different until she came- my teacher". The discovery of herself and her passion to learn new things invoked a positive attitude toward life. **
Anne Sullivan was a remarkable change in Helen's life. Anne was a 20-year-old blind teacher that Helen met. Teaching Helen to obey and to love was in Anne's opinion, the key to winning Helen over. She recognized the necessity of enforcing discipline while preserving her little spirit. 
Anne started Helen's lesson by writing or signing into her hand. To give Helen, Anne had carried a doll that the kids at Perkins had made for her. She intended to teach the youngster to associate items with letters by writing "d-o-l-l" into her hand.
Alexander Graham Bell and Mark Twain, two titans of American culture, were struck by Helen's outstanding aptitude and her teacher's special talents. 
Because of how closely Helen and Anne were connected, Helen's thoughts were accused by people as not her own. Helen was charged with plagiarism when she was just 11 years old. Both Bell and Twain, who were close friends of Helen and Anne, defended both the student and teacher while making fun of their critics.
Helen had a strong desire to attend college at a very young age. She enrolled in the Cambridge School for Young Ladies in 1898 to get ready for Radcliffe College. She enrolled at Radcliffe in the fall of 1900 and became the first deafblind person to earn a Bachelor of Arts degree, cum laude, in 1904.
The Helen Keller Archives has more than 475 speeches and writings she wrote, covering subjects like atomic energy, birth control, preventing blindness, and faith. Helen wrote her papers using a braille typewriter before having them transcribed on a conventional typewriter.
During her service for the American Foundation for the Blind (AFB), Helen's beliefs found their purest and most enduring expression. Helen began working with AFB in 1924 and remained an employee for more than 40 years.
She made the most of the opportunities the foundation gave her to campaign on a global scale for the concerns of those who were blind or partially sighted. Her trips across the country led to the establishment of state commissions for the blind, the construction of rehabilitation facilities, and the opening of educational opportunities for people who are blind or visually impaired.
She travelled to 35 nations on five continents throughout seven voyages between 1946 and 1957. She had meetings with world leaders like Golda Meir, Jawaharlal Nehru, and Winston Churchill.
Helen Keller spent her entire life serving people. She was a well-known author, public speaker, and campaigner with a tenacious personality. For centuries to come, her extraordinary life of eighty-seven years will always be honoured. She is an inspiration to many people with disabilities and others that "If there is a will, there is a way".
5 Ways People With Disabilities Can Propel Your Business Brand to Success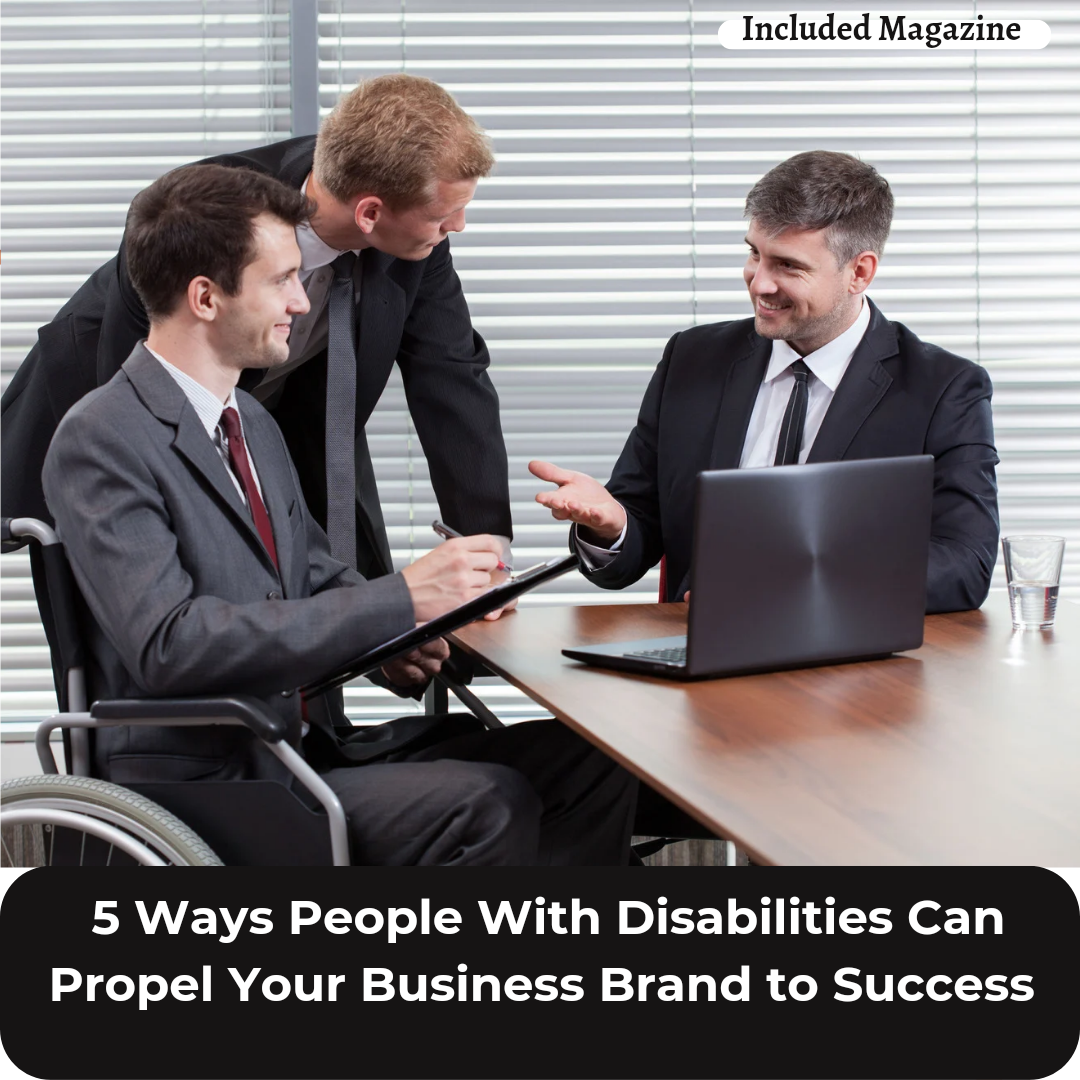 In the fast-paced and diverse business landscape of today, inclusivity holds the key to extraordinary achievements, going beyond being just a buzzword. By embracing diversity and harnessing the talents of individuals with disabilities, you have the opportunity to witness a remarkable transformation in your business brand, setting it apart from the competition.
Below are five ways people with disabilities can become powerful catalysts for skyrocketing your business brand:
1. Unleashing Creativity and Innovation: People with disabilities bring a unique perspective to problem-solving and innovation. Their diverse experiences and adaptive thinking can lead to groundbreaking ideas that resonate with a broader audience, elevating your brand to new heights.
2. Cultivating Enhanced Customer Empathy: Employing individuals with disabilities fosters a deeper understanding of your customers' diverse needs and preferences. This empathy fuels the development of products and services catering to a wider range of individuals, thereby boosting customer loyalty and enhancing your brand's reputation.
3. Crafting Inclusive Marketing Campaigns: With a diverse workforce that includes people with disabilities, creating authentic and inclusive marketing campaigns becomes second nature. Representation matters, and consumers connect more profoundly with a brand that embraces diversity and reflects the real world.
4. Nurturing an Empowering Workplace Culture: Embracing diversity cultivates a positive workplace culture that encourages teamwork, respect, and open-mindedness. This welcoming environment attracts top talent, boosts employee morale, reduces turnover, and ultimately leads to increased productivity and overall success.
5. Making a Positive Social Impact: Actively promoting inclusivity and providing equal opportunities positions your business as a force for positive social change. Modern consumers appreciate brands that align with their values, and your commitment to empowering people with disabilities will garner genuine support and unwavering loyalty.
Integrating people with disabilities into your workforce is not only a moral imperative but also a strategic decision that can propel your business brand to unprecedented heights. By leveraging their unique talents and perspectives, you have the potential to cultivate a brand that stands out, deeply connects with customers, and makes a meaningful contribution to a more inclusive society.
Hansal Emmanuel: Defying Odds as a Disabled Basketball Star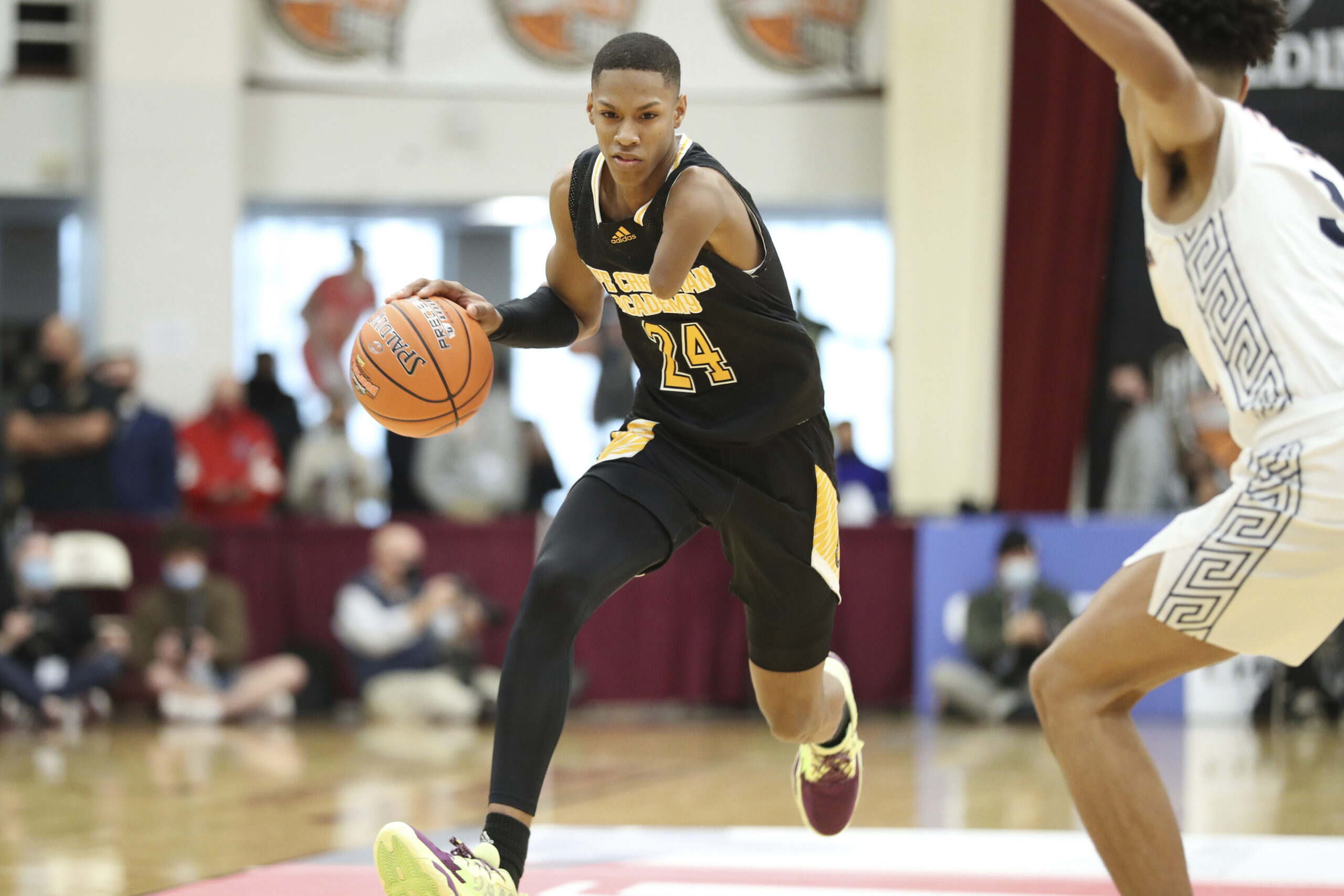 Hansel Enmanuel is a true embodiment of inspiration, defying all odds to excel. Not only is he a viral internet star, college student, and immigrant to the United States, but he also stands out as a Division I college basketball player, achieving all of this with only one arm.
Born in the Dominican Republic, Enmanuel faced a life-changing accident at the age of six, resulting in the loss of his left arm. Despite this setback, he refused to let it define him and discovered his passion for basketball. Moving to the United States at 16, with limited knowledge of English, presented another challenge, but he tackled it with unwavering determination.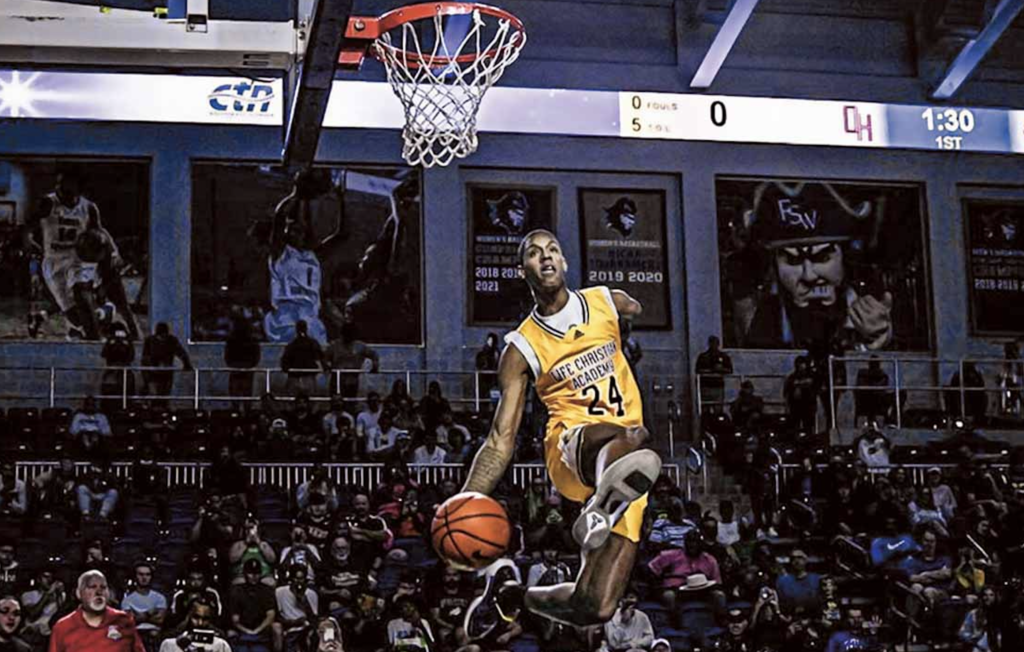 As a tall and gifted athlete, Enmanuel's talent for dunking caught attention during his high school days at the Life Christian Academy in Florida. His internet fame skyrocketed, amassing over 4 million followers on Instagram and TikTok combined.
Though highly accomplished, doubts from college coaches initially clouded his path. However, he persisted, earning a place at Northwestern State University in Natchitoches. His journey in Division I college basketball started with modest beginnings, but his dedication and hard work were evident in every practice and game.
On the court, Enmanuel's unique sense of balance and tenacity set him apart from his teammates. His astounding rebound and dunk during a game against the University of Louisiana Monroe left the crowd in awe, but the humble athlete remained focused on his defensive responsibilities.
In the face of success and popularity, Enmanuel's work ethic remained unshakable. He rejected any special treatment, choosing to be treated like any other teammate when it came to discipline and responsibilities.
Despite not mapping out this extraordinary journey as a child, Hansel Enmanuel has become an inspiration to countless individuals around the world. Through perseverance, resilience, and an unyielding passion for basketball, he has proven that greatness knows no limitations. As his college career progresses, the attention he receives is bound to expand even further, allowing his story to reach and inspire even more people.
Hansel Enmanuel's tale is a reminder that with the right attitude and determination, anything is possible, and dreams can be achieved regardless of the challenges life throws our way.
Disability campaigners lose legal fight over Grenfell recommendation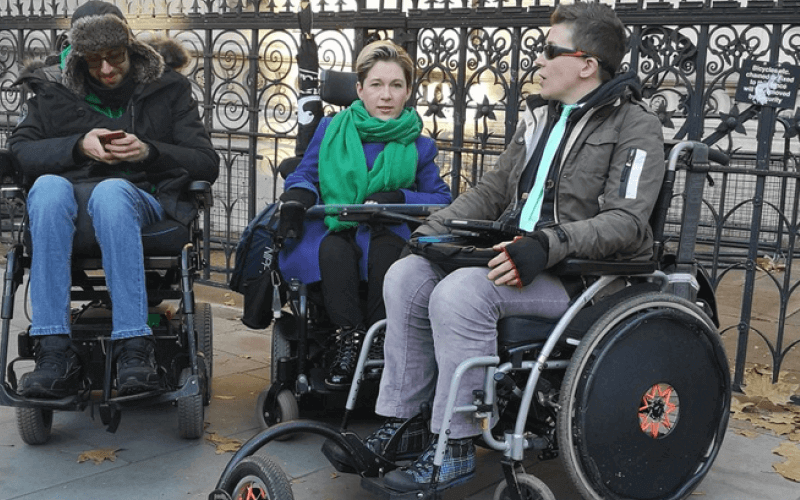 Campaigners have faced a disappointing outcome in their High Court battle against the government's decision not to implement evacuation plans for disabled residents living in high-rise buildings. The Claddag campaign group had hoped for a legal requirement to have escape plans in place for those who might face difficulties in safely evacuating during emergencies.
However, the government's Home Office conducted a consultation and concluded that the recommendations from the Grenfell Tower Inquiry would be excessively expensive and impractical to put into action. Instead, they are now exploring an alternative solution.
Back in October 2019, the chairman of the Grenfell Inquiry recommended a legal obligation for owners and managers of high-rise residential buildings to create "Peeps" (personal emergency evacuation plans) specifically tailored to residents with mobility issues or sensory impairments, such as visual, hearing, or cognitive impairments.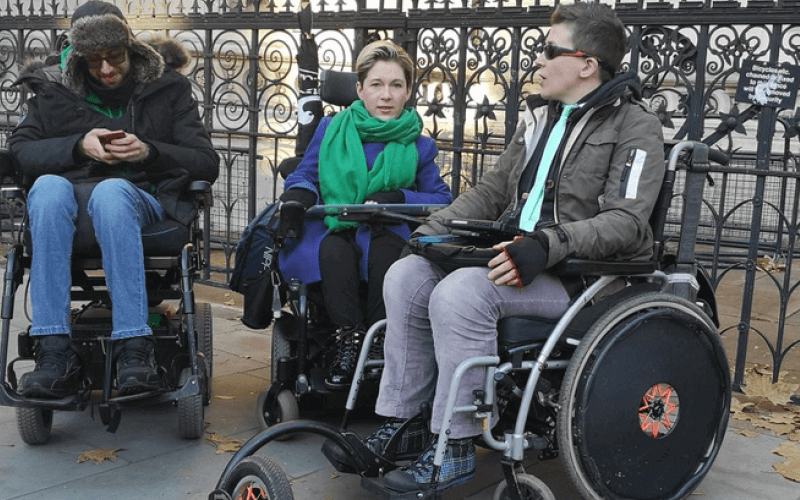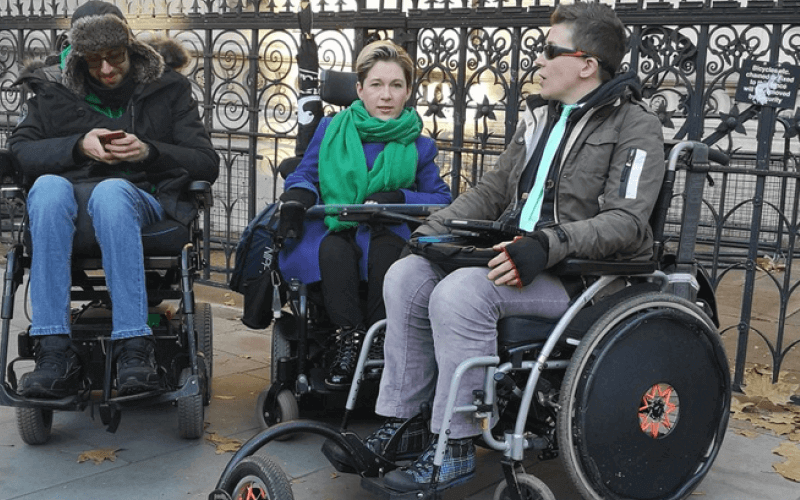 This recommendation was prompted by the tragic Grenfell fire in June 2017, which claimed 72 lives, with 41% of the deceased being disabled residents of the tower. In response to the inquiry's suggestions, the Home Office initiated a consultation to consider implementing the Peeps proposals. However, in May 2022, the government decided not to make Peeps a legal requirement, citing concerns about practicality and cost.
Claddag, an organisation founded by two disabled tower-block residents, Sarah Rennie and Georgie Hulme, contested this decision through a judicial review at the High Court in December. The government's legal representative argued during the hearing that they were still consulting on the proposals, and a final decision had not yet been reached.
Recently, Mrs. Justice Stacey delivered her judgement, stating that the government had indeed decided against implementing the Peeps recommendation. However, she emphasised that the government had the right to make such a decision after carefully considering the fire-safety implications versus the associated costs.
In response to the ruling, the founders of Claddag expressed their disappointment, accusing the government of putting financial concerns above the lives of disabled individuals and leaving them without a means of escape in high-rise buildings.
A Home Office spokesperson welcomed the court's decision, explaining that it would allow them to move forward with plans to enhance the safety of residents who may have difficulties evacuating during emergencies. They are currently reviewing responses to a public consultation on Emergency Evacuation Information Sharing Plus, an alternative approach to Personal Emergency Evacuation Plans, to determine the best course of action to safeguard those who may struggle to self-evacuate.