Tackling Common Disability Challenges: 5 Ways to Foster a More Inclusive Society
Confronting the trials of living with a disability can be intricate, but by employing the right methods, we can forge an environment that's both inclusive and supportive for all. In this article, we'll delve into five prevalent disability concerns and present viable strategies to tackle them.
1. Overcoming Inaccessible Infrastructure:
Numerous individuals with disabilities encounter hindrances while maneuvering public areas and structures due to the absence of accommodating features.
Solution: Partner with architects and urban planners to guarantee that public spaces and establishments are fashioned with features such as ramps, elevators, spacious walkways, and other provisions that cater to various mobility requirements.
2. Expanding Employment Horizons:
People with disabilities frequently come across impediments while pursuing job opportunities, leading to their underrepresentation in the workforce.
Solution: Motivate employers to enforce policies of diversity and inclusivity by extending sensible adaptations like flexible work schedules, assistive technologies, and comprehensive training schemes.
3. Addressing Social Isolation:
Social isolation is a common plight for those with disabilities, as they often confront barriers when engaging in social endeavors.
Solution: Establish communal initiatives and recreational events that encompass inclusivity and accessibility, nurturing a sense of belonging and camaraderie for individuals of diverse capabilities.
4. Overcoming Communication Barriers:
Individuals contending with communication-linked disabilities may encounter difficulties expressing themselves and interacting with others.
Solution: Champion the adoption of augmentative and alternative communication (AAC) techniques, including sign language, text-to-speech software, and communication aids, to facilitate effective exchange.
5. Dispelling Stigma and Misconceptions
Prejudiced stereotypes and misinterpretations surrounding disabilities endure, impeding social integration and comprehension.
Solution: Initiate campaigns aimed at enlightening the public about various disabilities, with a focus on debunking misconceptions, nurturing empathy, and showcasing the remarkable aptitudes of disabled individuals.
By addressing these pivotal concerns, we can steer society toward a realm where every individual, irrespective of their capabilities, is granted equal prospects and resource accessibility. It's pivotal to keep in mind that inclusivity's advantages are universal, enriching our communities. Through concerted endeavors and collaboration, a more empathetic and accessible world can be shaped for all.
Embracing Your Strengths: Transforming Your Disability into a Heroic Journey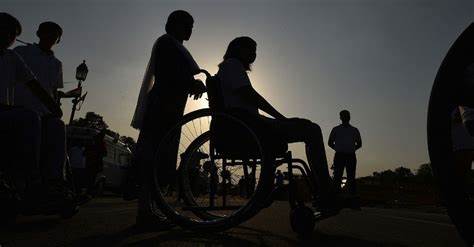 Living with a disability can present unique challenges, but it should never limit one's potential. By adopting the right mindset and approach, individuals with disabilities can turn their lives from zero to hero. Here are seven empowering tips to navigate this transformative journey:
1. Embrace Self-Acceptance: The first step towards transformation is accepting oneself completely. Embrace your disability as an integral part of your identity, understanding that it does not define your worth or capabilities. By embracing your uniqueness, you gain the power to conquer any obstacle that comes your way.
2. Identify Strengths and Passions: Discover your strengths and passions, dedicating time to honing these skills. Whether it's artistic talents, problem-solving abilities, or effective communication, nurturing your passions will lead to personal growth and open doors to career success.
3. Set Realistic Goals: Define clear and achievable goals to work towards. Break them down into smaller milestones, and celebrate each achievement along the way. This approach keeps you motivated and bolsters your confidence in your abilities.
4. Cultivate Supportive Networks: Surround yourself with a network of supportive family, friends, and like-minded individuals. Connecting with others who understand your journey provides invaluable encouragement and guidance during challenging times.
5. Advocate for Yourself: Fearlessly advocate for your needs and rights. Understanding your rights and communicating assertively ensures you receive the necessary support and accommodations to thrive in all aspects of life.
6. Embrace Continuous Learning and Adaptation: Personal development thrives on continuous learning and adaptation. Embrace new technologies, strategies, and resources to enhance your independence and pave the way for success.
7. Inspire Others: Share your journey and experiences to inspire those facing similar challenges. Your story possesses the power to ignite hope and foster a sense of community among individuals on similar paths.
Remember, heroes aren't individuals without struggles; they are those who confront and conquer them. By embracing your disability and focusing on your strengths, you can weave a heroic tale of resilience and triumph. Together, let's redefine the very essence of heroism.
Advocating for Your Rights and Needs as a Person with a Disability: Empowering Tips and Resources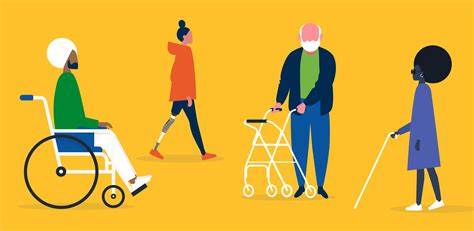 As a person with a disability, effectively advocating for your rights and needs is crucial for ensuring equal opportunities and overcoming barriers. Communication, assertiveness, and seeking support play key roles in this process. By following these 6 empowering tips, you can navigate the challenges and assert your rights confidently.
1. Educate Yourself: Familiarize yourself with the laws and policies that protect the rights of people with disabilities, both in your country and globally. This knowledge equips you with the necessary information to advocate effectively.
2. Communicate Clearly: Express your needs and concerns in a clear and concise manner. Use "I" statements to assert yourself and avoid confrontational language. Articulate the specific accommodations or modifications required to ensure equal participation.
3. Seek Support: Connect with disability support organizations and networks that offer guidance and resources. They can provide valuable insights, legal advice, and emotional support to assist you in navigating barriers and discrimination.
4. Document Incidents: Keep a record of any instances of discrimination, including dates, times, locations, and individuals involved. This documentation can be crucial evidence if you decide to pursue legal action or file a complaint.
5. Know Your Rights: Be well informed about your rights as a person with a disability. Familiarize yourself with legislation such as the Nigerian Disability Rights Act and the United Nations Convention on the Rights of Persons with Disabilities (UNCRPD).
6. Collaborate with Others: Join advocacy groups and initiatives to amplify your voice and influence change. Collaborating with like-minded individuals creates a stronger platform to advocate for your rights collectively.
Remember, advocating for your rights is an ongoing process. Stay informed, seek support, and be persistent in your efforts. By asserting yourself confidently, you contribute to a more inclusive society where the rights and needs of all individuals are respected.
Embracing Your Disability Identity: Celebrating Diversity and Empowering Change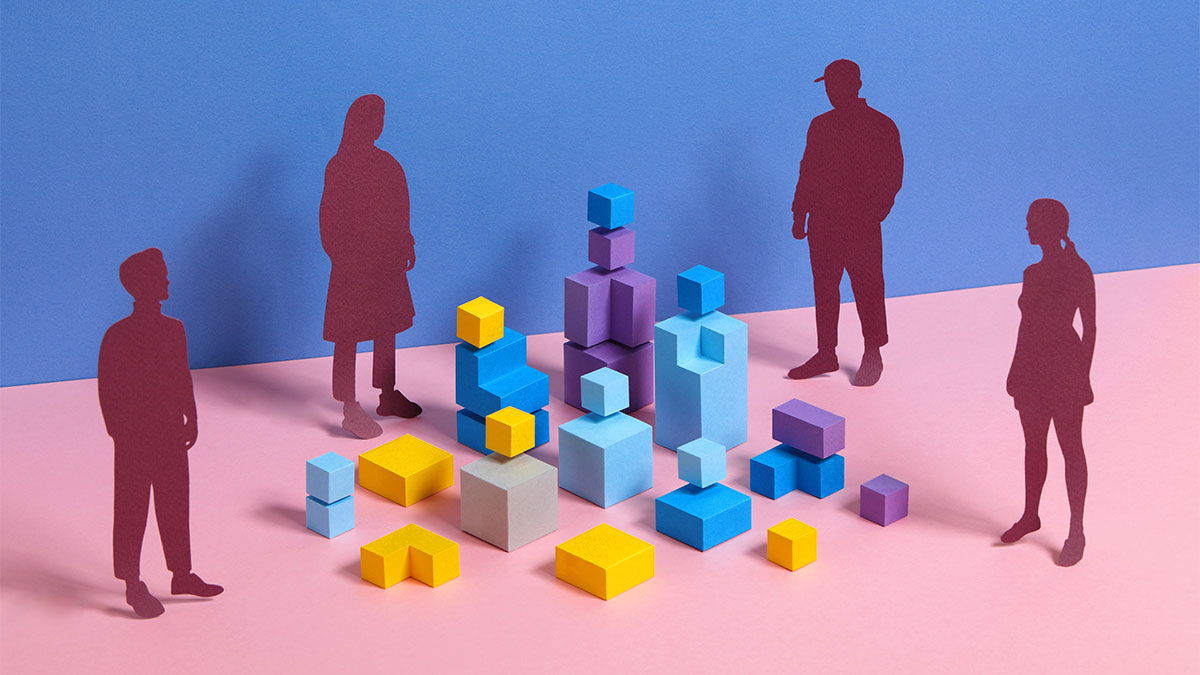 Celebrating and respecting our distinct identities is vital in a world that thrives on diversity. Our disability identity and culture are rich, distinct, and worthy of recognition. We can build a society that values inclusivity, variety, and equal chances for all by accepting and loving our limitations.
This article highlights the importance of embracing your disability identity and culture, as well as provide 5 practical ways for self-celebration and empowerment as a person with disabilities.
1. Recognize Your Individual Identity: Accepting and embracing your disability identity begins with acknowledging and accepting yourself for who you are. Your disability is not a constraint but rather a component of your unique identity, shaping your experiences and viewpoints.
Recognize that your impairment does not completely define you, but it does contribute to your strength, perseverance, and unique qualities. By accepting your disability identity, you lay the groundwork for self-empowerment and a genuine celebration of your individuality.
2. Engage with the Disability Community: Participating in the disability community is a rewarding way to celebrate and embrace your disability identity. Look for support groups, online communities, or local organizations where you may connect with others who have gone through similar things.
These connections can create a sense of belonging, solidarity, and collaboration opportunities. We can raise our voices together, lobby for change, and build a more inclusive society.
3. Share Your narrative: Your narrative has the ability to inspire, educate, and transform people. Consider writing, public speaking, or using social media platforms to share your experiences, struggles, and successes.
By sharing your story, you help to increase awareness about disability issues, dispel prejudices, and encourage people to embrace their own identities. Your voice matters, and it has the potential to be a catalyst for societal change.
4. Educate and Empower Others: Educating and empowering others is one of the most powerful ways to celebrate your disability identity. Engage with friends, family, colleagues, and the larger society to promote understanding and acceptance.
To address common misconceptions, promote inclusivity, and foster empathy, organize seminars, presentations, or informal dialogues. You become an advocate for change and an ambassador for disability rights by sharing your knowledge and personal experiences.
5. Demand Accessibility and Inclusion: It is critical to advocate for accessibility and inclusion in all parts of life while you celebrate and embrace your disability identity. Raise awareness of the daily challenges that people with disabilities confront and demand equal opportunity, accessibility, and accommodation.
Collaborate with local governments, businesses, and organizations to promote accessibility, inclusive policies, and polite language. Your activities can contribute to the creation of a society in which everyone can prosper and contribute their unique talents.
Accepting your disability identity and culture is a liberating process that begins with self-acceptance, community involvement, and advocacy for change. Let us unite to appreciate our differences, question conventional standards, and create a more inclusive world.
Join the disability rights movement, share your experience, and demand equal chances for all. Together, we can build a culture in which variety is embraced and everyone is empowered to be their true selves.
Keep in mind that you are not alone on this path. Reach out, speak up, and embrace your disability identity. Remember, we can rewrite the narrative and construct a more inclusive future for all if we work together.