7 Brilliant Disability Hacks for Enhanced Everyday Living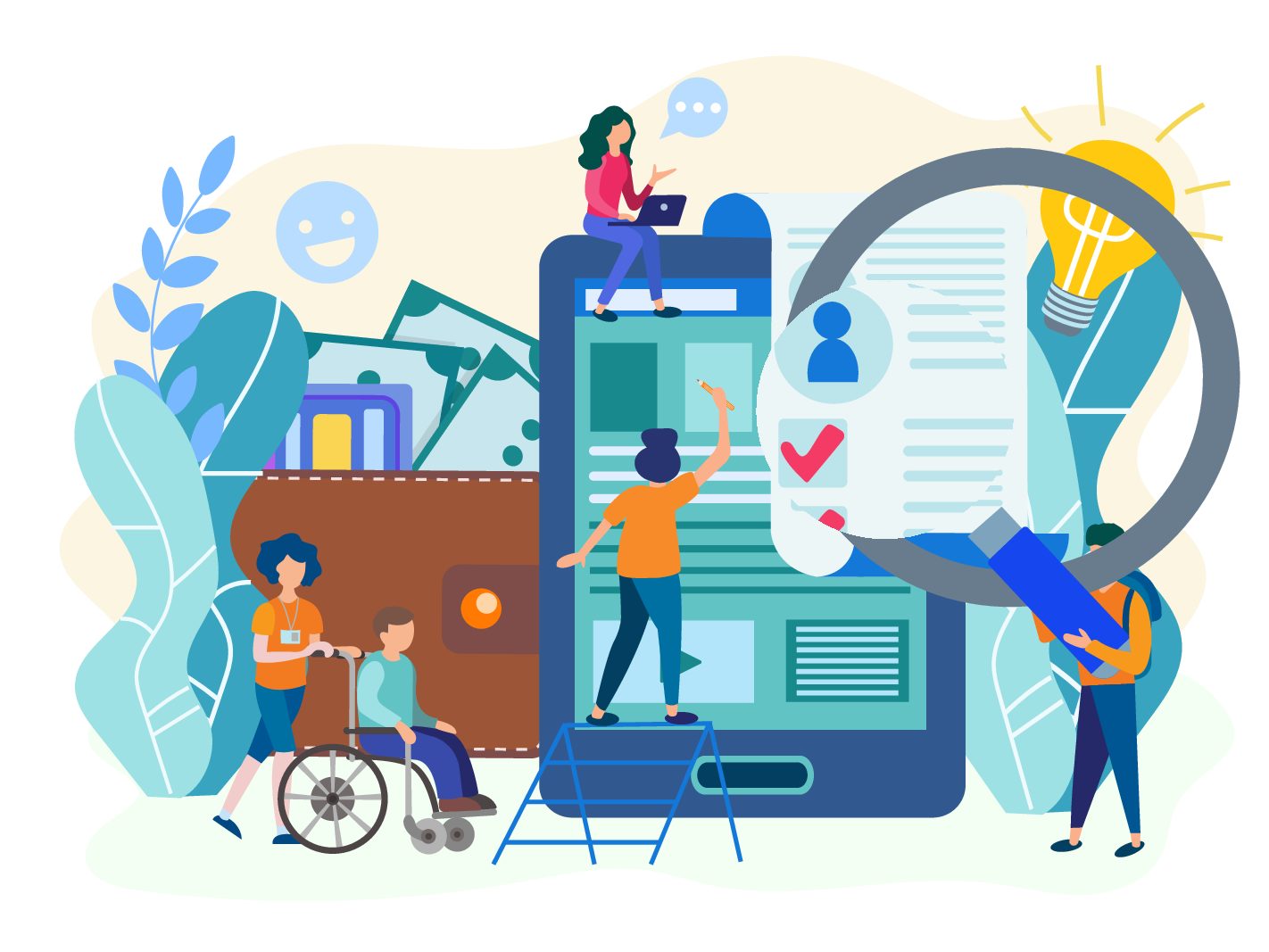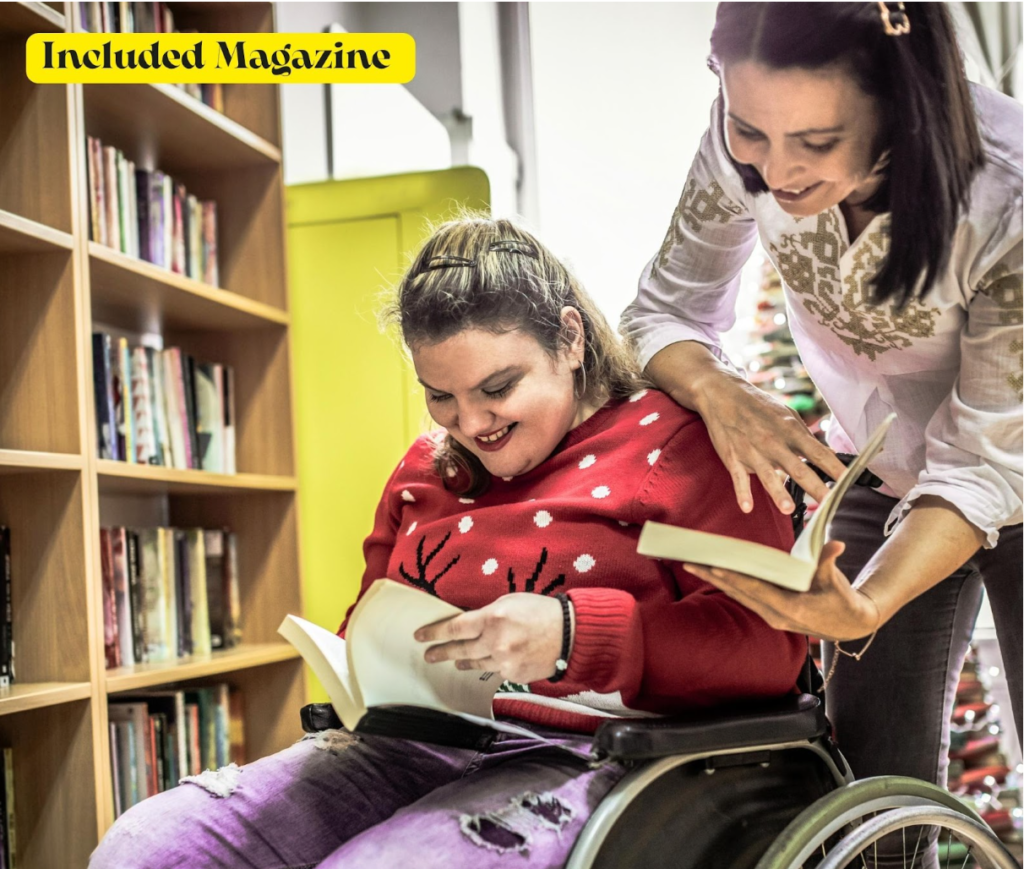 Living with a disability often sparks creativity and innovation, resulting in the creation of ingenious "hacks" that streamline and simplify daily life. In this blog post, we are thrilled to present seven remarkable disability hacks that provide practical solutions to a range of challenges. These hacks not only showcase the resilience of individuals with disabilities but also underscore the remarkable power of human ingenuity to elevate the quality of everyday life.
1. Innovative Kitchen Gadgets for Adaptability:
Cooking is a source of joy for everyone, and adaptive kitchen gadgets enable individuals with disabilities to navigate the culinary world with newfound ease. Tools like one-handed cutting boards, jar openers, and specially crafted utensils promote self-reliance and confidence in the kitchen.
2. Revolutionizing Homes with Voice-Controlled Technology:
The evolution of technology has transformed the way we interact with our living spaces, and voice-controlled smart homes take accessibility to unprecedented heights. From adjusting lighting and thermostats to operating appliances, individuals with disabilities can seamlessly orchestrate their environment using voice commands.
3. Empowering Mobility with Wheelchair-Accessible Vehicles:
Mobility is an essential aspect of life, and adapting vehicles for wheelchair accessibility opens up exciting avenues for exploration. Incorporating features such as ramp systems, lowered floors, and secure docking systems empowers individuals to travel independently, fostering a sense of liberation and adventure.
4. Tangible Solutions with Tactile Identification Tools:
Navigating day-to-day tasks becomes more manageable with tactile identification tools. Raised dots, braille labels, and textured markers facilitate the differentiation of items like clothing, personal care products, and household objects, granting individuals the ability to maintain their routines autonomously.
5. Elevating Recreation with Adaptive Sports Equipment
Participation in sports and physical activities is integral to overall well-being. Adaptive sports equipment, including handcycles, modified racquets, and specialized wheelchairs tailored for specific sports, ensures that individuals with disabilities can partake in both recreational and competitive pursuits.
6. Communication Redefined through Customized Devices:
Communication is a fundamental human need, and customized communication devices cater to diverse communication methods. Augmentative and alternative communication (AAC) devices, equipped with symbols, text, or speech output, empower non-verbal individuals to convey themselves effectively.
7. Harnessing personalized assistive apps:
In the digital age, smartphones and tablets serve as invaluable tools for everyone. Personalized assistive apps, such as screen readers, magnifiers, and cognitive aids, address specific needs, thereby enhancing productivity, communication, and access to information.
These seven remarkable disability hacks serve as a testament to the indomitable spirit of innovation and resilience that individuals with disabilities embody. By harnessing creativity and adaptability, they have devised ingenious solutions that augment their quality of life and promote self-sufficiency. By sharing these hacks, we aspire to inspire others to embrace their challenges and embark on a journey of inventive problem-solving. These innovations are a reminder that limitations can catalyze ingenuity, leading to solutions that not only benefit individuals with disabilities but enrich society as a whole. Let us celebrate these extraordinary hacks and continue our commitment to fostering an inclusive and accessible world.
Removing barriers to gaming 
Electronics company Sony has designed a new PlayStation 5 (PS5) controller allowing the disabled gaming community to play more comfortably for longer. 
The adaptable PlayStation controller is called Project Leonardo, and is focused on enabling gamers who might have limited motor control to "craft their own play experience." It gives them the freedom to play with a completely new set of functions they wouldn't otherwise have access to, which is revolutionary for the disabled community. 
Sony asked accessibility experts, PlayStation community members, and game developers to come together to think up this design. Making it customizable was one of the key requirements, as every person who has a physical disability experiences gaming in a different way. This is why the controller has swappable components. Such a smart move. 
"We want to empower them [the disabled community] to create their own configurations. The controller can also flexibly accept combinations of accessibility accessories to create a unique aesthetic. I am excited that the design will be completed through collaboration with players rather than presenting them with a single form factor." So Morimoto, Designer, Sony Interactive Entertainment.
The controller is still in development but keep up to date with Project Leonardo news on the PlayStation blog.
Air4All enables travel equality for the disabled community
Airline travel can be an ableist space. Moving around busy airports and boarding planes can be overwhelming, especially if you have to get in and out of a wheelchair constantly.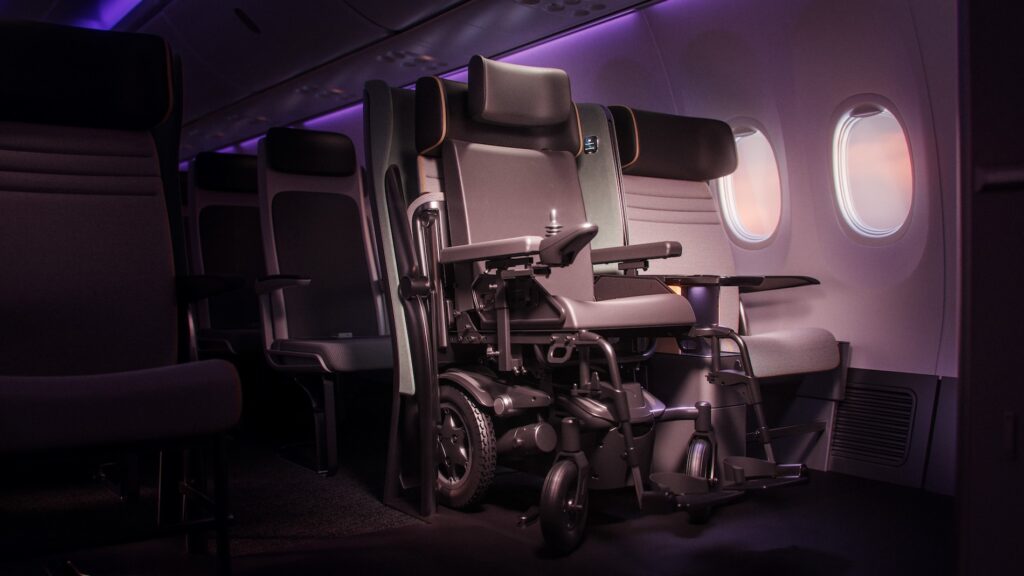 Air4All, is a new, innovative company with an aim to make travel adventures more accessible by enabling power-wheelchair users to board planes while still in their wheelchairs. This is revolutionary as many people with disabilities avert flying because it's either impossible or such a complex and exhausting process. Not to mention the highly uncomfortable airline seats that are most definitely not designed with any form of disability in mind.
Created by the UK travel design company PriestmanGoode together with the advocacy nonprofit Flying Disabled, the Air4All design gives an airline seat the possibility to fold up and securely lock in a variety of wheelchair sizes in the first row of the plane. What's incredible is that the Air4All structure doesn't eat into any able-bodied people's chair space, making this a win-win situation for the people flying and the brands and companies involved.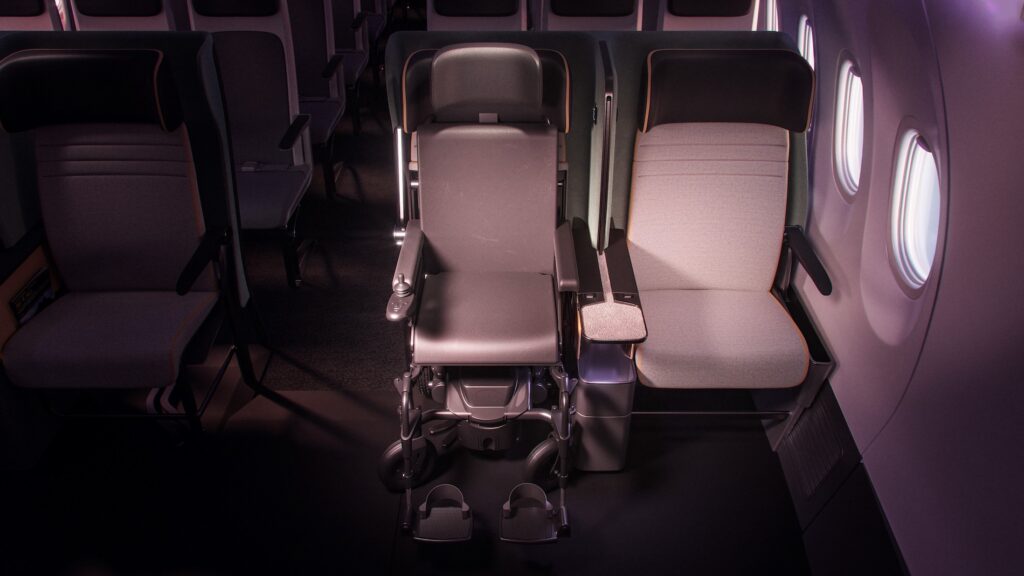 A simple, yet genius idea, it's a wonder why it's taken until now to bring this idea to the fore. While Air4All is currently working with the airline industry to bring it into mainstream territories, let's hope it gets approval sooner rather than later. A more inclusive travel experience awaits once it does.
The Benefits of Technology for People with Disabilities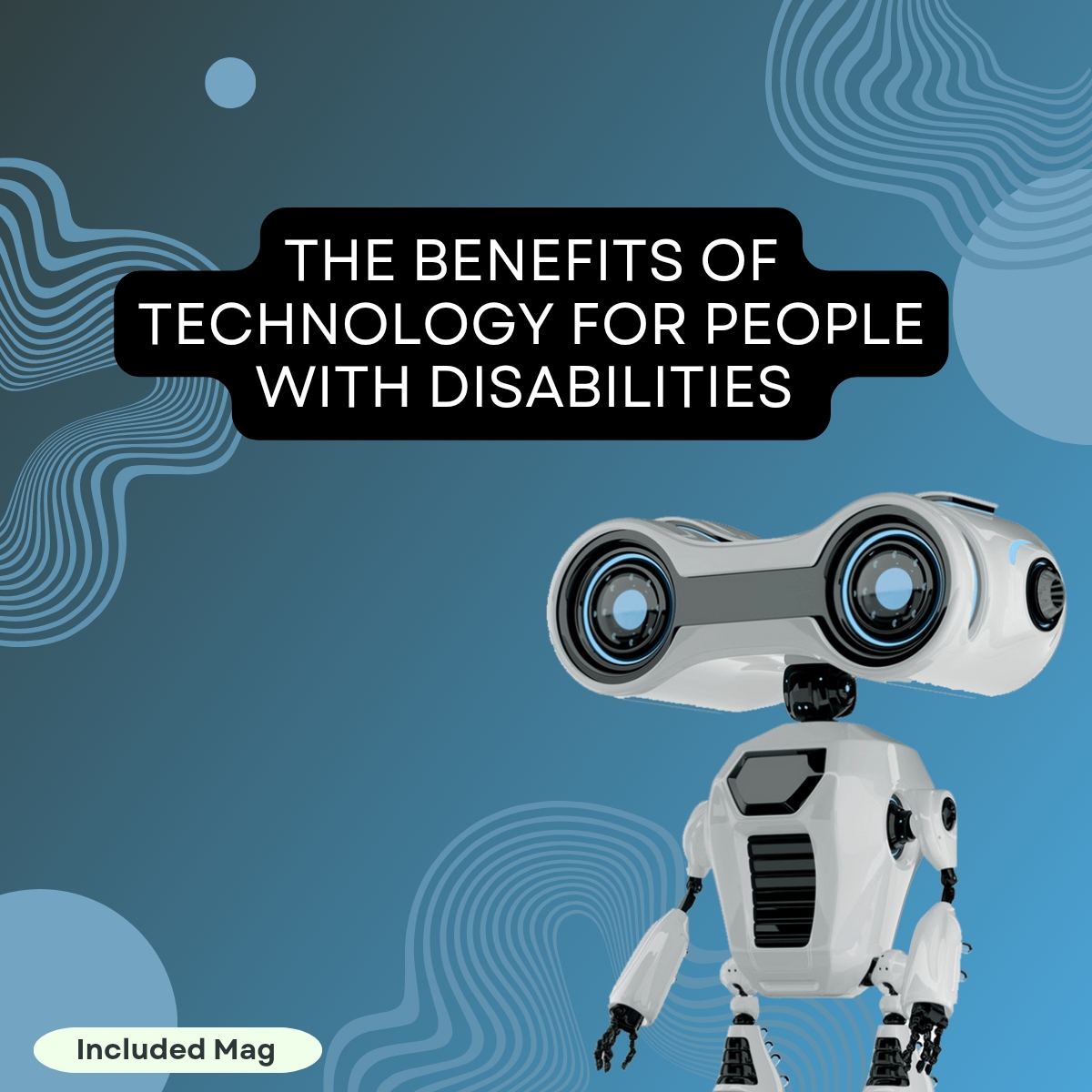 Technology has revolutionized the way we live our lives, and it has had a significant impact on people with disabilities. With the advent of assistive technology, people with disabilities are now able to perform tasks that were once impossible, giving them greater independence and control over their lives. However, despite the numerous benefits, there are still some challenges that need to be addressed.
Benefits of Technology for People with Disabilities
Assistive technology has the potential to transform the lives of people with disabilities in many ways. One of the most significant benefits is increased independence. For instance, individuals who are visually impaired can use screen readers to read text on their devices, while those with hearing impairments can use video captions or sign language interpreters to communicate. This technology enables people with disabilities to engage in activities that were once beyond their reach.
Moreover, assistive technology can enhance the educational experiences of individuals with disabilities. For example, students with learning disabilities can use speech recognition software to dictate their work, making it easier for them to write assignments. Additionally, technology can facilitate communication and social interaction for people with disabilities, reducing feelings of isolation and increasing their ability to participate in society.
Another significant benefit of technology is that it can improve safety for individuals with disabilities. For instance, wearable technology can track an individual's location and alert emergency services if they are in danger. This technology can provide peace of mind to both the individual and their loved ones.
Technology has had a significant impact on the lives of people with disabilities, offering many benefits and opportunities. However, there are still few challenges that need to be addressed. It is essential to continue developing new and innovative assistive technology that is accessible to all individuals, regardless of their financial resources or specific disability.
Additionally, it is crucial to ensure that all technology is designed with accessibility in mind, so that people with disabilities can fully participate in all aspects of society. By addressing these challenges, we can continue to harness the power of technology to improve the lives of people with disabilities.