Finding Love Online With a Disability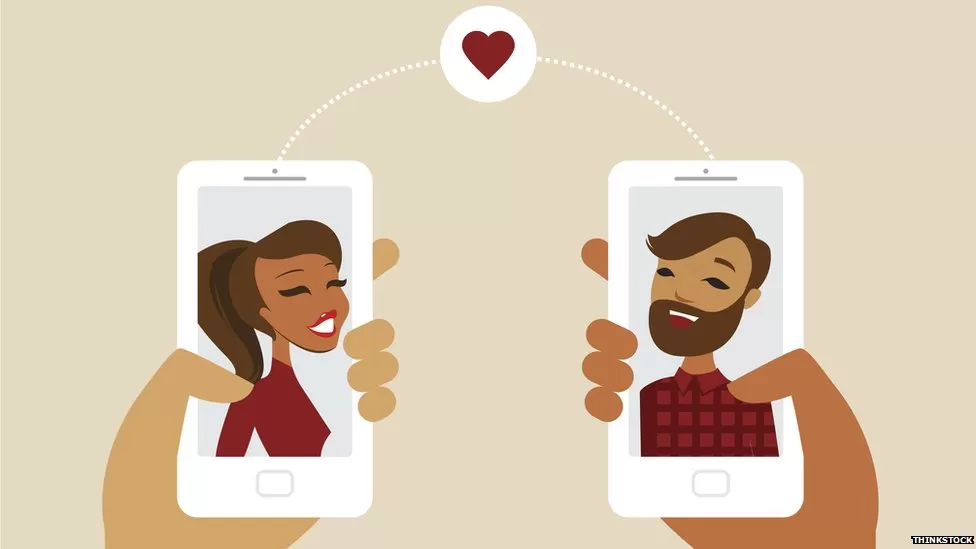 Let's get loved up, after all, it is cuffing season
I'm a firm believer that any good person can find love, and that includes people with disabilities. I should know, I found my true love at 22 with the help of a dating site called OkCupid. My name is Miranda and I was born with Cerebral Palsy; I have to use a wheelchair to get around.
With the right attitude and precautions, the Internet can be a powerful tool for helping people with disabilities find love. I'm not saying everyone with a disability should use the online method, I'm sure plenty of disabled people have found a partner without it. However, if you've exhausted all avenues in the real world, online dating apps and websites are a lucrative option.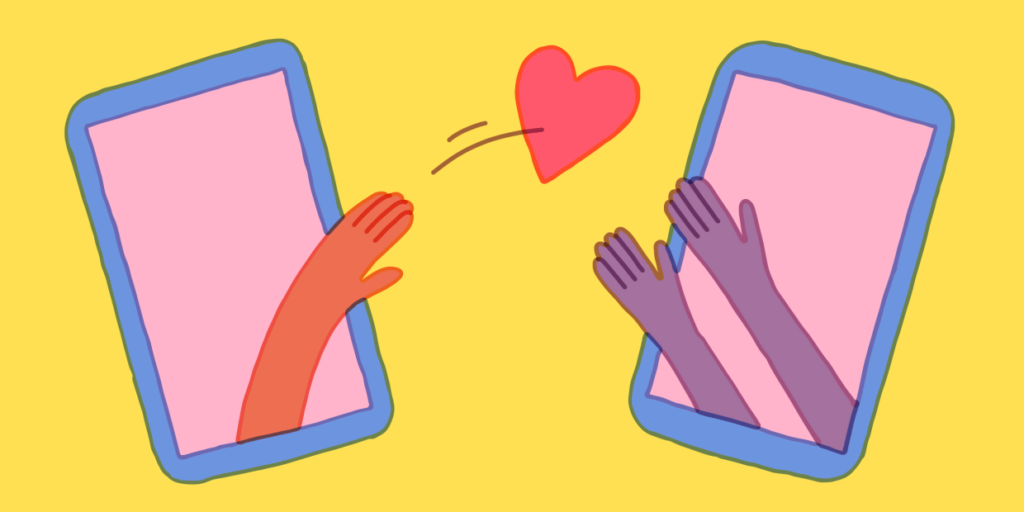 My Story
Throughout my dating life, I have found partners both online and offline. The majority of them were online. Why? I just find it easier that way. If someone viewed my dating profiles, they saw up front that I am disabled and can decide for themselves if they want to proceed.
I have had people in real life find me attractive, but they couldn't deal with a disability, and that's valid. I've also had people claiming they "missed out" on me because they didn't know how to proceed with the Cerebral Palsy. And, to them, I say, "I'm sorry. I'm sure you'll find your match."
Online dating profiles take out all the guesswork. If you want to give me a shot, send a message; if you don't, move on to the next profile. My partner took a chance on me in June of 2012.
The first thing that caught my attention about his message to me was that it wasn't creepy. Disability or not, all women have dealt with their fair share of creepers online. I've gotten gems like "you'd look good in a bikini," or my favorite, "I've always wanted to make it with a girl in a wheelchair." That one made me shutter.
His simply said, "Hi, I think you're really cute, and I would love to get to know you better." Short, sweet, and to the point. My man is sometimes a man of little words.
I clicked on his profile, and it was pretty bare. It only said, "I hate writing these things. Message me if you want to know more." I was a little turned off by that. As a writer, I'm a sucker for a good communicator, and my own profile was novel-length by profile standards. However, his message seemed so genuine that I couldn't ignore it.
We ended up swapping phone numbers and starting to communicate by texts and calls. After a month of this, we set a date to meet in person. Did sparks immediately fly? Haha. No way.
The Meeting
The thing about me is that I get nervous around people I find attractive. And, I found him very attractive. The man didn't even bat an eye when I asked him if I could bring a friend to the first meeting. I think all women should do this, especially those with disabilities. It's a safety net. He even brought a couple of friends along so I wouldn't have to feel awkward about needing someone. What a guy!
This may not feel like a big deal to some, but I had a guy go off on me once for not wanting to go alone to a bar with him. We had only met once prior! My alarms went off, and I certainly dodged a bullet after he tore me a new one for it.
Unfortunately, the first meeting didn't go well because I clammed up. But, here's the thing, if someone is really into you, they will make it known. He didn't give up after that. He suggested we meet up in a more intimate setting to really get to talk. With my grandmother present, I invited him over to my apartment, and the sparks flew!
He was very kind and polite when my Gram would pop out of her room to talk to us. We bonded over Disney movies and musicals and had a great time! Ten years later, I'm living with him, and he is an amazingly loving and kind partner that helps me when I need him. I couldn't ask for anyone better!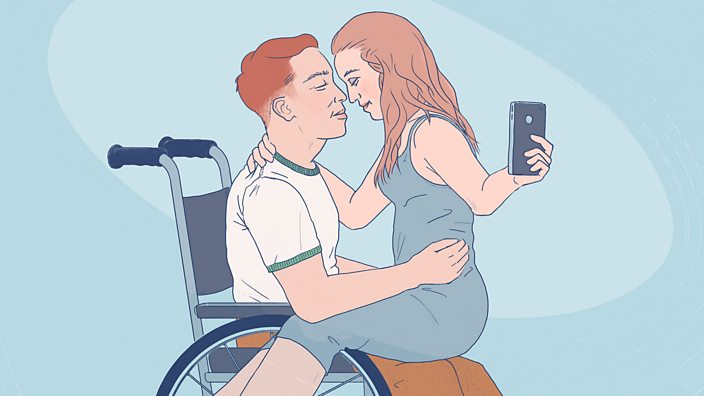 Conclusion
What I want others with disabilities to take away from this are a few things. Try online dating if you haven't found what you're looking for in the real world. It might work out for you, or it might not. What matters is that you gave it a try.
If you try the online route, don't automatically dismiss a lacklustre profile. If I had done that, I would have never gotten all of these happy years. Give them a chance if they send you a genuine message that shows you they are into YOU and not what they can DO with you.
Finally, the sparks don't always hit on the first meeting. After my experience with my partner, I usually advise people to give it a couple of dates before they decide to move further. Some people are overwhelmed during the first meeting and may do better the second time. I'm sure glad he stuck with me!
Please remember that your disability doesn't define you. You are worthy and capable of receiving and giving love. It just may take a while to find it. We're all in the same boat in that respect.

Parents with Learning Difficulties Face Tremendous Discrimination, Investigation Finds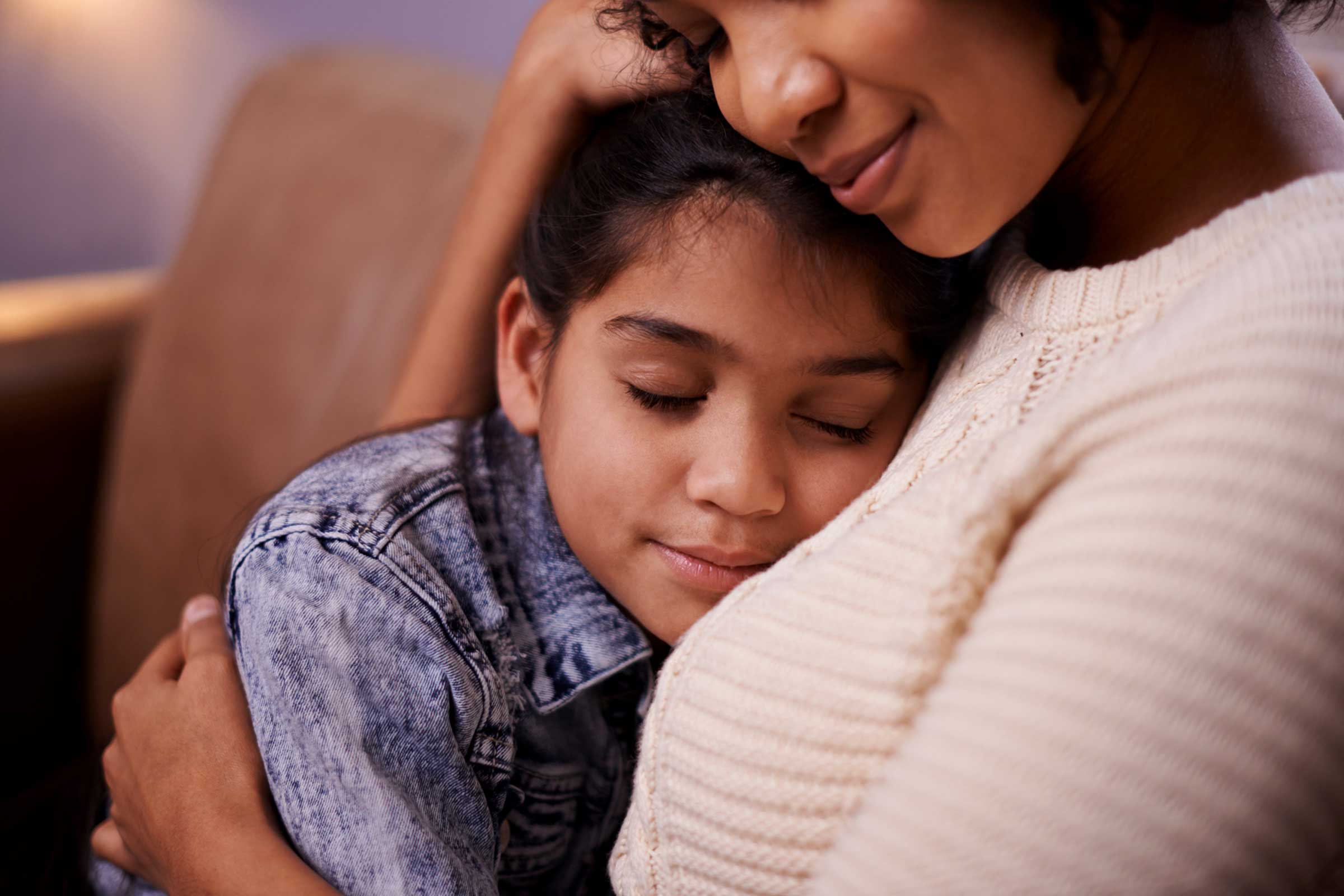 In England, parents with learning difficulties are, astonishingly, 50 times more likely to have their children taken into care
The investigation was conducted by Channel 5, campaign group Support Not Separation (SNS) and in close partnership with WinVisible, a disabled women's organisation. In a broadcast this week, it was shockingly revealed that, while only 0.15 per cent of parents have a learning difficulty, 8.1 per cent of all children taken into care were removed from their parent's care after social services pinpointed their learning difficulty as a cause for concern. As a result, parents with learning difficulties at 50 times more likely to have their child removed than those without.  this means they are more than 50 times more likely to have their child removed than a parent without learning difficulties.
The study looked at freedom of information responses from 116 local education authorities and 5,820 cases of a child being taken into care to draw their conclusions. They found 5,820 cases of children being taken into care due to concerns that a parent had a learning difficulty and 5,405 cases where social workers were concerned over a parent's physical disability.
During the programme, Anna, a parent with learning difficulties, gave her opinion on the shocking revelation, "I find it really upsetting and I'm hurt because I'm not going to see my children now until they are 18." She continued, "I feel like there are a lot of people out there that have got their kids and got a chance because of the support they got, so I wish I had the right support. I wouldn't have any more children because since having my third child, I've realised I can't keep putting myself through it, it's too much pain and it's hurting."
Another mother who faced a forced adoption but has since been reunited with her daughter said, "Time was stolen from us where we're being punished for something that was not my fault. And we now have a lot of work to try to do, to try and get to that normal parent-child relationship."
Furthermore, statistics also revealed that children who have never suffered physical harm at home and are taken into care due to their mother's learning difficulties or physical disability are four times more likely to suffer from abuse once in the care system.
WinVisible and SNS have said that the results of the investigation combined with these additional statistics confirm that disabled mothers face considerable "discrimination and hostility". In a press release from the two organisations, officials also went on to say these parents "face an uphill battle to stop social workers and the family courts taking our children from us".
Trifle Studio: Multidisciplinary Design Studio Championing Those With Learning Disabilities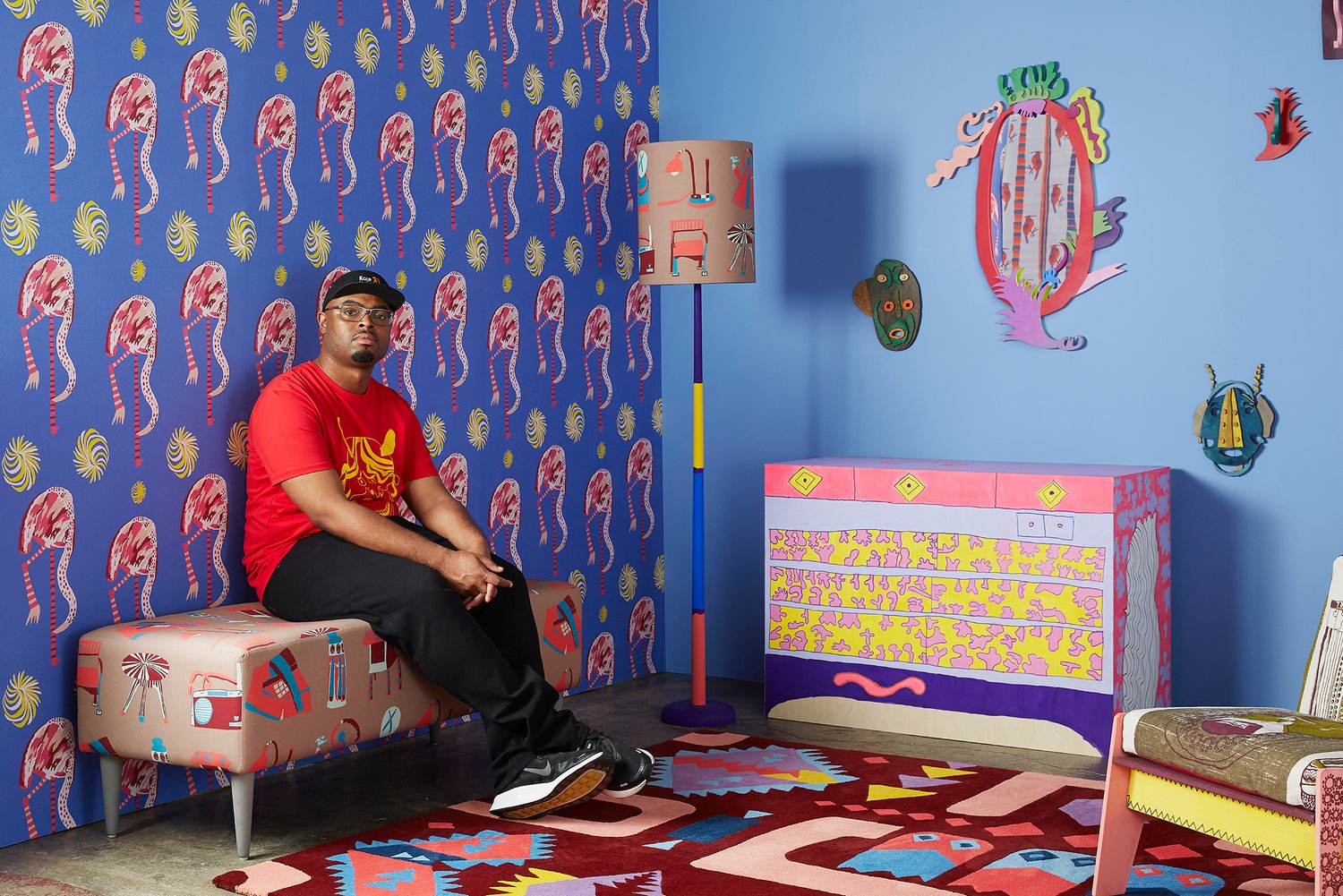 Trifle Studio: Showcasing True Diversity
Trifle Studio is the first multidisciplinary design studio in the UK that works solely with artists and designers who have learning disabilities. The studio was established in 2017 by London-based visual arts charity Intoart, which boasts a rich studio programme in Peckham Levels focusing on art, design and craft. The team wanted to house talented artists and designers within one company to make it easier for brands to reach formidable talent. Today, the Trifle Studio team have created award-winning work for clients including London Design Festival, Lush and the V&A Museum, spanning product design, illustration, fashion, interiors, textiles, homeware, editorial and advertising. 
Trifle Studio's mission is present in all the work its talented artists and designers produce. This important message is to address the underrepresentation of people with learning disabilities within the design industry by increasing their visibility, providing connections and bridging the gap they may have with commercial opportunities. Having access to this platform has sparked huge doses of creativity from so many talented souls and enabled them to work with brands they both admire and resonate with.
Two projects that really stand out so far on Trifle Studio's journey are a collaboration with celebrated knitwear brand, John Smedley. For Jakarta Fashion Week, creative minds joined forces from each team to build a limited edition collection featuring hand-drawn designs by Trifle Studio designers; Andre Williams, Ntiense Eno-Amooquaye and Yoshiko Phillips. And, Room For Doubt by Andre Williams is a truly thoughtful and impactful design piece that portrays wry-humoured typography and hand-crafted objects into one full-scale interior space.
Also in need of a mention is the artist and resident Mawuena Kattah's commission from a homeless charity Shelter. She was asked to draw a T-shirt design inspired by the company's core belief that 'Home is Everything'. Mawuene's brilliant creation takes its notes from her Ghanaian heritage and more specifically a collection of her personal archive of family photographs. The result is a vibrant pattern that feels connected to her personal meaning of home is where the heart is. 
"It is great to see diversity within the creative industries becoming an increasingly pertinent topic," says Tom Dorkin, Trifle studio manager. "Our role is to remind people that there is still a long way to go in the sector – placing the lack of representation of people with learning disabilities at the forefront of our mission."Expect to hear and see a lot more incredible art and design work from the talented Trifle Studio team. If you'd like to contact them to get involved, their details can be found here: https://www.triflestudio.com/contact
Brand Advance Group Hires New CEO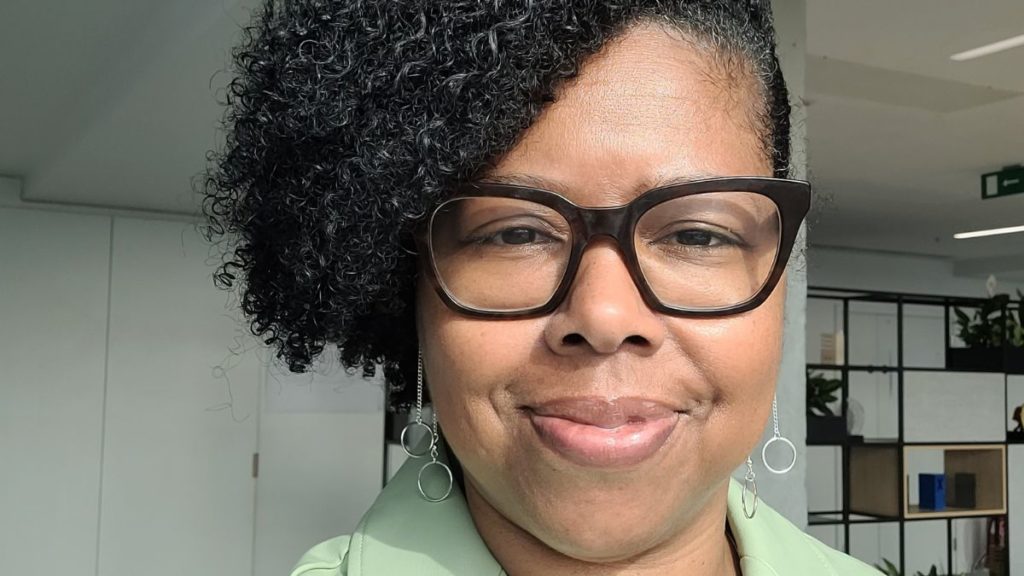 Today, Brand Advance Group, announces that Deborah Gbadamosi will take over from Christopher Kenna as European CEO 
Brand Advance Group of Companies, publisher of Included Magazine, was established by founder Christopher Kenna in 2018. And at the company's inception, it was the first dedicated global diversity media network: helping agencies and brands reach diverse demographics at scale with authenticity through minority media, technology and consultancy & insights.
Brand Advance Group now provides global clients with a full 360 service for reaching minority or underrepresented consumers, helping brands and agencies break the 10% growth barrier with access to new and growing communities and their spend.
However, this month, Kenna stepped down as CEO in the UK and Europe, allowing him to take over in North America. Speaking of the move, Kenna says, "2022 was a fantastic year for us with our revenue and new client billings rising from $5m to $16m, and a forecast of $28m in client billings by the end of 2023. This is fantastic news not just for us as a business, but also for our network of minority-owned and operated partners globally. Additionally, the growth also comes with a need for me to develop personally as a founder, striving to become a leader who can drive growth in global teams. And, Deborah Gbadamosi joining our team is a large part of this growth. Being someone I have admired within the industry for a long time, I hope to learn from Deborah's amazing experience and qualities. My full-time move to NYC to lead our North American operations could not have been possible without the knowledge that EMEA was being left in such capable hands. I look forward to the year ahead and developing both personally and long side our fantastic team."
Deborah Gbadamosi is a global media leader with over 20 years of experience developing and implementing digital strategies for FMCG, automotive, finance and tech brands, including previously working as the Global Agency Director at Microsoft and Executive Director at OMD EMEA.
Speaking over her new position, Gbadamosi says, "I'm beyond delighted to join Brand Advance Group and lead the next chapter of growth. Christopher and his team have built an incredible business rooted in inclusion, not just in their planning of media and creative but also in the way they operate, hire, partner and behave. I plan on bringing my experience in nurturing a strong performing team and understanding of client needs to continue shaping and defining Brand Advance Group."
She continues, "The aim is to keep our business at the forefront of change. I've had the pleasure of working with progressive media leaders as well as forward-thinking clients and partners who embraced the need for systemic change. It has positively impacted how we approach inclusive audiences, brand safety, representation and measurable outcomes. I'm keen to keep collaborating with these open-minded humans because we still have a long way to go. With Chris in the US and me in the UK, we'll ensure Brand Advance Group continues to challenge the status quo, forge new partnerships and bring about widespread diverse and inclusive advertising solutions and practices."
In the 12 months leading up to Gbadamosi's appointment, Brand Advance Group of Companies has expanded from the UK to France, Germany, India, Canada and the US. Excitingly, the 2021 to 2022 year-on-year Growth was 330%, with a forecast for 300% growth in 2023.
BA Creative, a subsidiary of Brand Advance Group, has also had a fantastic year since its launch in 2022, seeing new client billings of $10m+ and the global growth of the BA Creative, BA Films and BA Influencer teams.
Additionally, Brand Advance Group's data and insights companies DECiA and Cultural Intelligence chase continued to innovate and provide clients with access to global insights, media planning and buying and strategy tools specifically aimed at increasing agency teams' access to minority communities for their clients.
In 2023 and beyond, Brand Advance Group of Companies will continue to thrive, incite change and ensure the media industry hears our voices.