Liberare: A Lingerie Brand That's Truly Inclusive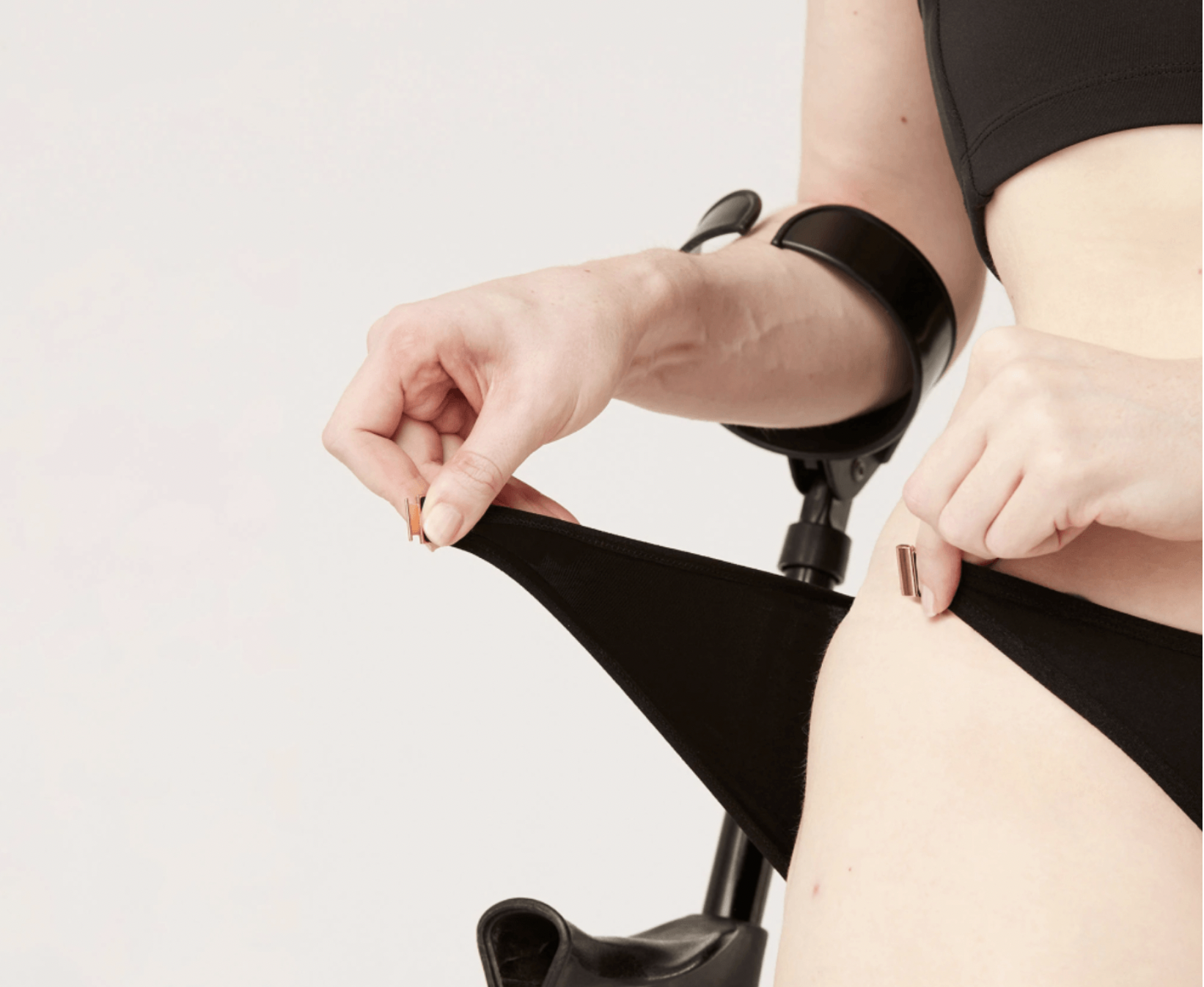 Liberare Sells Innovative Inclusive Lingerie Products, Including Magnetized Front-Opening Bras and Side-Opening Knickers with Velcro Closures
"Life is complicated," says the truly inclusive​​ lingerie brand Liberare, but putting on a bra shouldn't have to be a part of your daily struggles. Blending style and function, Liberare is making the disabled community's every day just a little bit easier through its innovative and beautiful products.
Founder Emma Butler was inspired to launch the brand when her mum was diagnosed with a chronic illness when she was 12. She saw how her mum's needs changed after her diagnosis and decided to help in a way she knew she could, through design. What's great is that the team are also from the disabled community, which adds to the sincere sense of inclusivity of this brand. Everything they do comes from a place of genuine experience, which, when it comes to companies, is hard to come by these days. 
There are bras in a gorgeous light pink shade, as well as that totally necessary staple, classic black. Structurally, they have front magnetised closures, grip loops for no pinching and also front strap adjusters to make sure they're just the right fit. All these factors come together to ensure a more seamless experience for those who may usually find the process of getting into and out of their underwear a little tricky. 
And, Liberare's inventive products don't stop there. Also available are knickers with magnetised side openings, (genius right?!), which also come with a velcro closure option to suit different disability needs.
Liberare's collection also includes inclusive sleepwear, again designed exclusively for the disabled community. Their subtly lacy tanks boast 6 inches of adjustability in the straps (more than 3x the typical amount on tank tops), and the straps can be adjusted to slide through the wearer's arms more easily. This extra length can accommodate slings or arms that are locked in extension or bent with limited ranges of motion. In addition, the matching sleepwear shorts are designed to alleviate, "painful bending, awkward fumbling, and time-consuming dressing," with velcro tabs on each side. One user explains, "I use a colostomy bag and love how gentle the waistband is and how easy it is to open one side of the shorts when I need to use the bathroom." 
Liberare doesn't just sell products. The brand has forged an inclusive community online via Instagram, where 24k plus like-minded disabled babes connect with each other on a daily basis. The brand's content fuels a positive mindset through inspirational quotes, and physical and emotional advice for those living with a disability or chronic illness. 
This brand and its products are above all thoughtful, filling a much-needed gap in the market that empowers the disability community to both feel and look good. As Liberare states, "We believe everyone deserves to feel confident and beautiful in clothing that supports our diverse bodies. We believe that to truly empower disabled individuals like ourselves we need functional clothing we can easily get on but also is elegant."
Visit Liberare and get 15% off when you join the inclusion revolution!
Adaptive Kidswear: Get to Know What's Available Online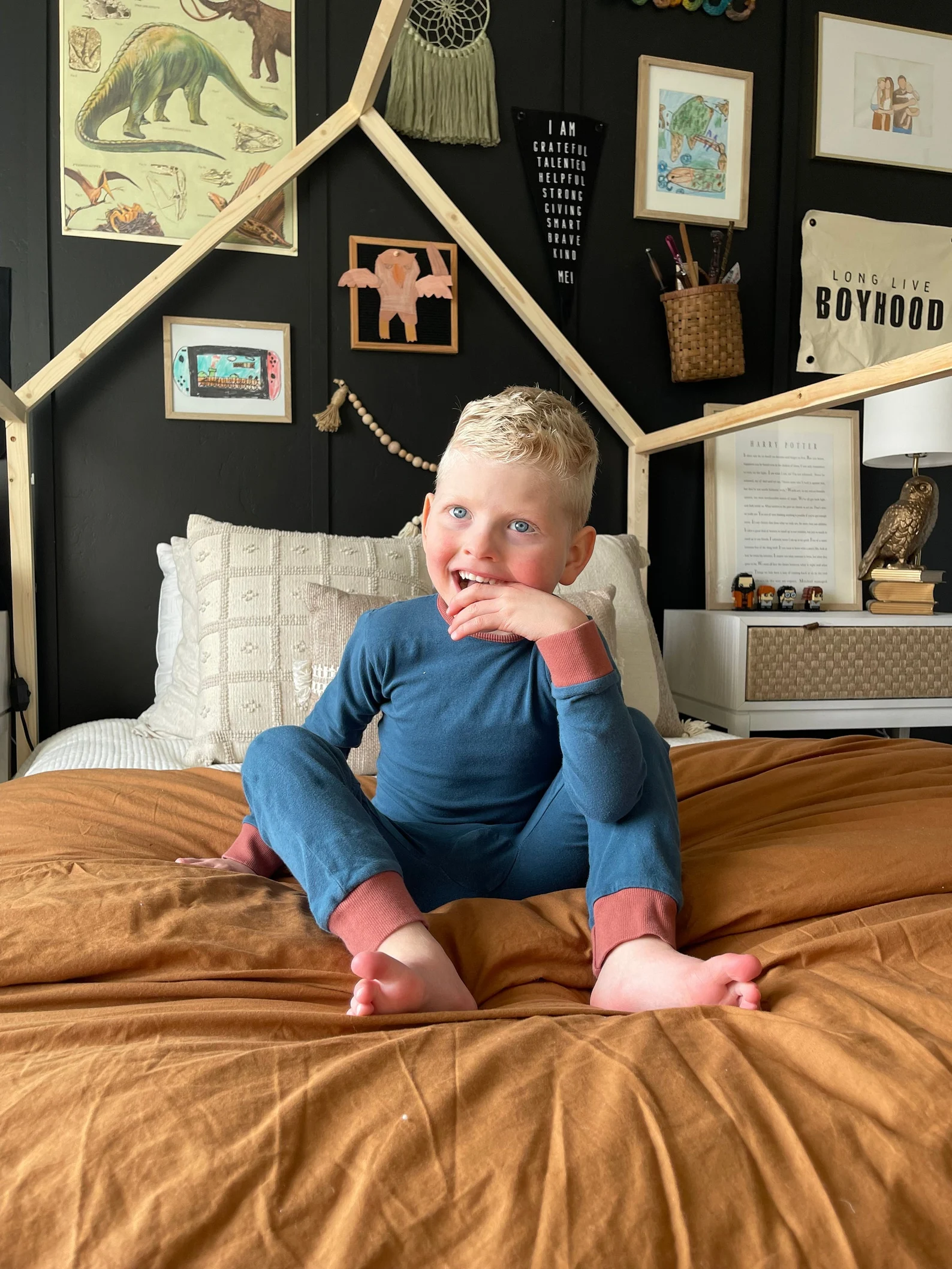 Marks and Spencer, Tubie Kids and Seenin are just a few brands investing in adaptive kidswear
Both big brands like M&S and Etsy as well as more emerging companies like Seenin and Tubie Kids are innovating within the adaptive kidswear market. Whether clothes, accessories or shoes, companies are re-designing everyday items to suit multiple disability needs. Blending fashion with function, here we highlight how each company is approaching this movement.  
Special Kids Company
The Special Kids Company was founded by Sasha Radwan, who spent time in the Middle East, only to see first-hand how children with special needs were hidden from society's view there. This inspired her to launch her company, which stocks multiple brands of adaptive wear for kids. Featured on her online store are Scratch Sleeves dungarees, specially designed adaptive clothing for children with autism, eczema and post-surgical healing. And there are wheelchair accessories by brands including Bundle Bean and My Buggy Buddy. Think organisers, cup holders and those all-important rain covers. 
Seenin
Founded by Lucy Carr-Seaman, whose daughter, Hester, was born with a rare agenesis of the corpus callosum named Aicardi syndrome, Seenin is the answer to Lucy's struggle to find exactly what she needed to make Hester and her life more comfortable. Seenin stocks everything from aprons and bibs to seamless socks and weighted blankets. There's also a sweet kerchief range that can be designed by the shopper. The style fabric, colour and print can is all bespoke. 
Tubie Kids 
Tubie Kids focuses on adaptive clothing and accessories for tube-fed children. This innovative company provides beautifully designed, colourful, tube-friendly yet functional clothing that gives children the full dignity and sensory comfort they need and deserve. Their Tubie Kids® 2in1 Combo Tops are especially brilliant, as they are an everyday staple that has flat seams, no label tags, and a discreet opening for abdominal access. 
Marks & Spencer
Retail giant M&S also offers what they've called a 'Kids Easy Dressing,' range. This collection includes hip dysplasia clothes, feeding tube clothing and zip-up bodysuits. They have rethought where poppers need to be placed as well as introduced super-soft materials to stimulate comfort. Sizes start from newborn and go up to 16 years. From pretty patterns to bold colours, as well as useful multi-packs, there is a lot to admire here. 
ASDA
ASDA's 'Easy On Easy Wear' clothing is designed to support kids in working towards independent dressing via items like pull-on school trousers and 'Easy On' 2-in-1 school pinafores where the shirt is attached to the skirt. They have also done their research on sensory-kind fabrics and offer a range of items from sweatshirts to polo shirts that help comfort kids throughout their day.
Etsy 
E-commerce company Etsy hosts an abundance of independent brands and designers that have created adaptive clothing and accessories from first-hand experience. From tube feeding vests for 1-14-year-old boys and girls to adaptive trousers with side zippers and pyjamas with a back zipper, there is a lot on offer that will hopefully make the lives of parents and children living with disability or illness a touch more comfortable.    
Slick Chicks: Disability-Inclusive Apparel Designed to Empower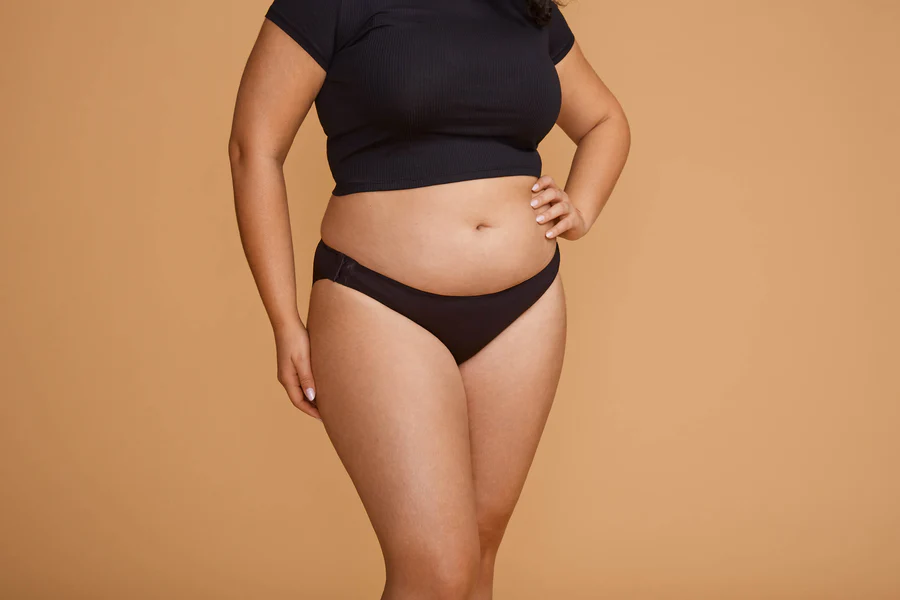 Slick Chicks is Helya Mohammadian's answer to inclusive clothing
Slick Chicks is a disability-inclusive apparel brand going above and beyond to cater to the needs of many of us that find getting dressed in the morning a challenge. Founded by Helya Mohammadian, the brand was launched when her sister gave birth by caesarean and she saw how daily tasks like bending over to put on clothes quickly became a struggle. Mohammadian saw how not being able to dress herself affected her sister's mental health as well as self-esteem. This all prompted Mohammadian to create a range of inclusive underwear for women of all handicaps and sizes that met in the middle of fashion and function. A collection that was aesthetically pleasing but aided the wearer to be and feel independent once again. 
"Our mission is to empower people to tackle any of life's daily challenges because we all deserve a sense of self, dignity and independence," says Mohammadian. 
The Slick Chicks team fulfils this mission through their excellent range of underwear that fastens at the side with velcro so wearers do not need to bend over and pull them up over the knees. One of Slick Chick's most innovative items is a pair of high-waisted leakproof pants that are designed for seated dressing and for those with hand dexterity challenges. The patented liner, created with tech-enhanced absorption qualities also helps to combat stress and urge incontinence. 
Slick Chicks has expanded its range to include inclusive athleisure products. Here we're talking about the accessible hoodie with dropped armholes for easier routing of the arms through the sleeves and an opening designed specifically for tube routing. And there's also a new accessible jogger, created mindfully with a full zipper opening along the side seams for easy on-and-off access. All in beautiful, easy-to-wear colours too, think black, sand and plum.  
Mohammadian has big plans for how to build Slick Chick's global brand awareness. Firstly, the website is home to the brand's current campaign, which features adaptive sports charity Angel City Sports in celebration of Jamey Perry, a writer and champion adaptive athlete. The campaign message reads: "Empowered by Slick Chicks adaptive wear Jamey balances life as a mother, writer, and athlete; exploring what it means to celebrate disability — an ingenious way to live."
In 2022 the company launched on the television shopping channel QVC and went on air via a QVC Live session. This brand presentation made history as it was the first time an inclusive model and intimate brand has been featured on a QVC Live. Also looking to the future, Slick Chicks has an ongoing partnership with the American Cancer Society and will be launching a new campaign with them towards the end of the year. 
Watch this very inclusive space. Visit the Slick Chicks website here: https://slickchicksonline.com/  
Sky Cubacub: Promoting Queer and Disabled Identities Through Fashion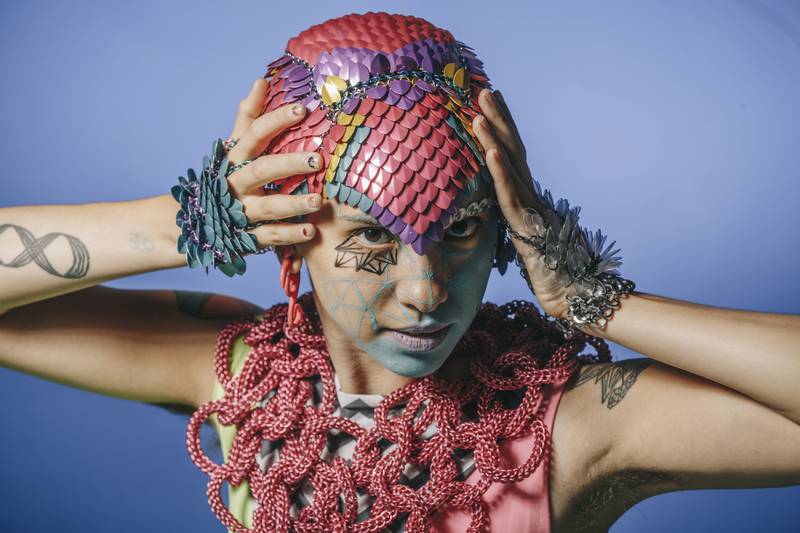 Sky Cubacub is an American designer who identifies as a non-binary and disabled queer activist
Sky Cubacub is an American activist, designer and artist born in Chicago, Illinois. Identifying as a non-binary, xenogender and disabled Filipinx queer, Sky was all too aware of the limitations placed on disabled and queer individuals. This, in part, inspired their love of art and expression. Sky graduated with a Bachelor of Fine Arts from the School of the Art Institute of Chicago in 2015. Then, some years later, they found encouragement from a family member who advised them to make a fashion brand for kids with disabilities. That helped them realise the need to make clothes that are inclusive not only for kids but for everyone identified as queer and disabled. And so, Rebirth Garments was born.
Rebirth Garments is not just a fashion brand, it's an outlet and a way to express identity. The company's mission is to develop a gender-non-conforming fashion and accessory line for queer and transgender disabled folks of all sizes and ages. The line isn't centred solely on being cisgender, heterosexual, white and thin like so many other fashion brands, it's about being whoever you are and whatever that entails. The brand takes a stand against mainstream beauty standards that are all too often exclusionary and oppressive. Instead, Rebirth Garments allows for fluidity, bright colours, exuberant fabrics and the pinnacle of innovative design in order to highlight the parts of their customers that society typically shuns.
In a conversation with The Establishment, Cubacub explains that they love playing on people's perceptions of them, "I'm always trying to break the schema. It is my ongoing social experiment… Every day is a performance where I bring my body as a kinetic sculpture into the consciousness of the people I interact with in passing and on a daily basis. I get stared at or stopped on the street every day. Because of being a stareable person through the way I present myself," they said.
But, Sky's work doesn't start and end at Rebirth Garments. As an artist and activist, they have made outstanding performances, exhibitions, and lectures around Chicago, New York City and Ottawa. They also have numerous awards to their name, which, most recently include the Ford Foundation, United States Artist, and Andrew W Mellon foundation Disability Futures awards.
It's important to celebrate people like Cubacub this LGBTQ+ History Month for their amazing contributions to promoting a safe and convenient space for queer and disabled identities through fashion.