Inditex To Double its Disability Employment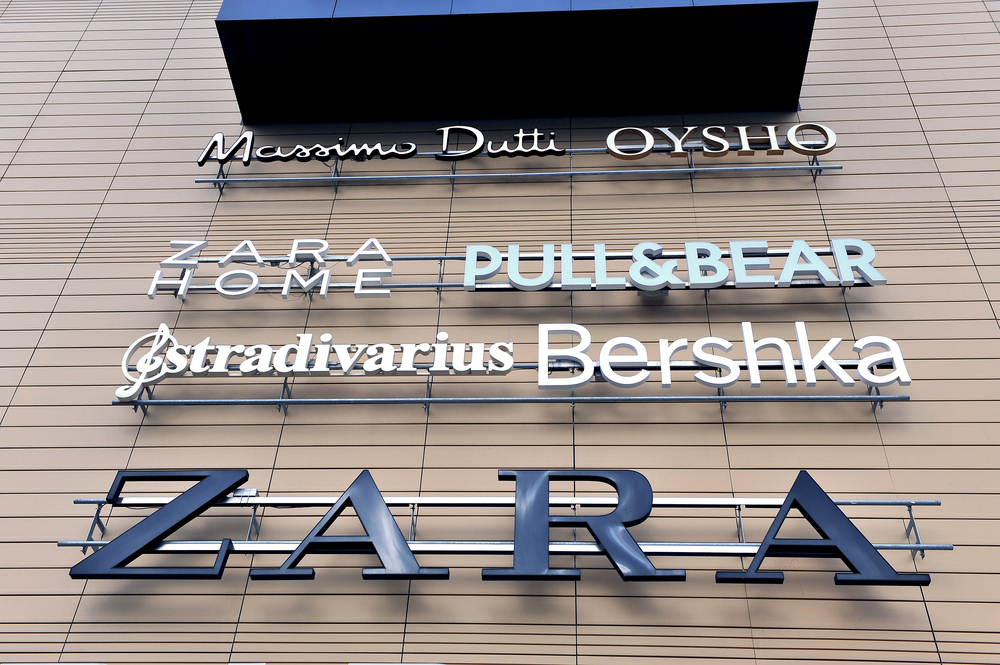 Inditex, the world's largest clothing retailer, has pledged to double the number of disabled employees hired within two years
Inditex is the world's biggest fashion group, home to retail giants, Zara, Stradivarius, Bershka and Pull and Bear among others. And, The Spanish company's CEO, Oscar García Maceiras, recently signed to become part of the ILO Global Business and Disability Network (a network of employers adhering to 10 principles of disability inclusion) during a meeting with International Labour Organisation (ILO) director-general, Gilbert Houngbo.
As a part of this pledge, Inditex will see that at least 2% of its employees are from the disabled community. This will, in theory, result in the hiring of 1,500 people. These hires will include officers, as well as store, logistics platform and warehouse team members.
In a statement, Maceiras said, "Disability inclusion in the workplace is a core component of our commitment to people. Diversity, fairness and inclusion are values we all embrace, values we pursue day-to-day, in order to have an impact within Inditex, as well as all around us: our pledge is to design opportunities for everyone."
The 10 principles of disability inclusion as laid out by ILO Global Business and Disability Network are as follows:
Respect and promotion of rights: Promote and respect the rights of persons with disabilities
Non-discrimination: Develop policies and practices that protect persons with disabilities
Equality of treatment and opportunities: Promote equal treatment and equal opportunities for persons with disabilities
Accessibility: Progressively make the company premises and communication to staff accessible
Job retention: Undertake appropriate measures to enable employees who acquire a disability to retain employment
Confidentiality: Respect the confidentiality of disability information
Attention to all types of disabilities: Consider the needs of those persons with disabilities who face particular challenges
Collaboration: Promote the employment of those with disabilities among business partners and other companies
Evaluation: Review regularly the company's disability inclusion policies and practices
Knowledge sharing: Report company efforts to promote employment of those with disabilities to relevant stakeholders
Over the next 2 years and beyond, Inditex will work with ILO to help create more inclusive workplaces that offer equal career development opportunities for those with disabilities.
The move comes following the announcement of the group's inclusion strategy, which aims to champion inclusive recruiting and career development, foster accessible workplaces, facilitate inclusive shopping experiences and encourage team awareness of disabilities and the potential necessary accommodations.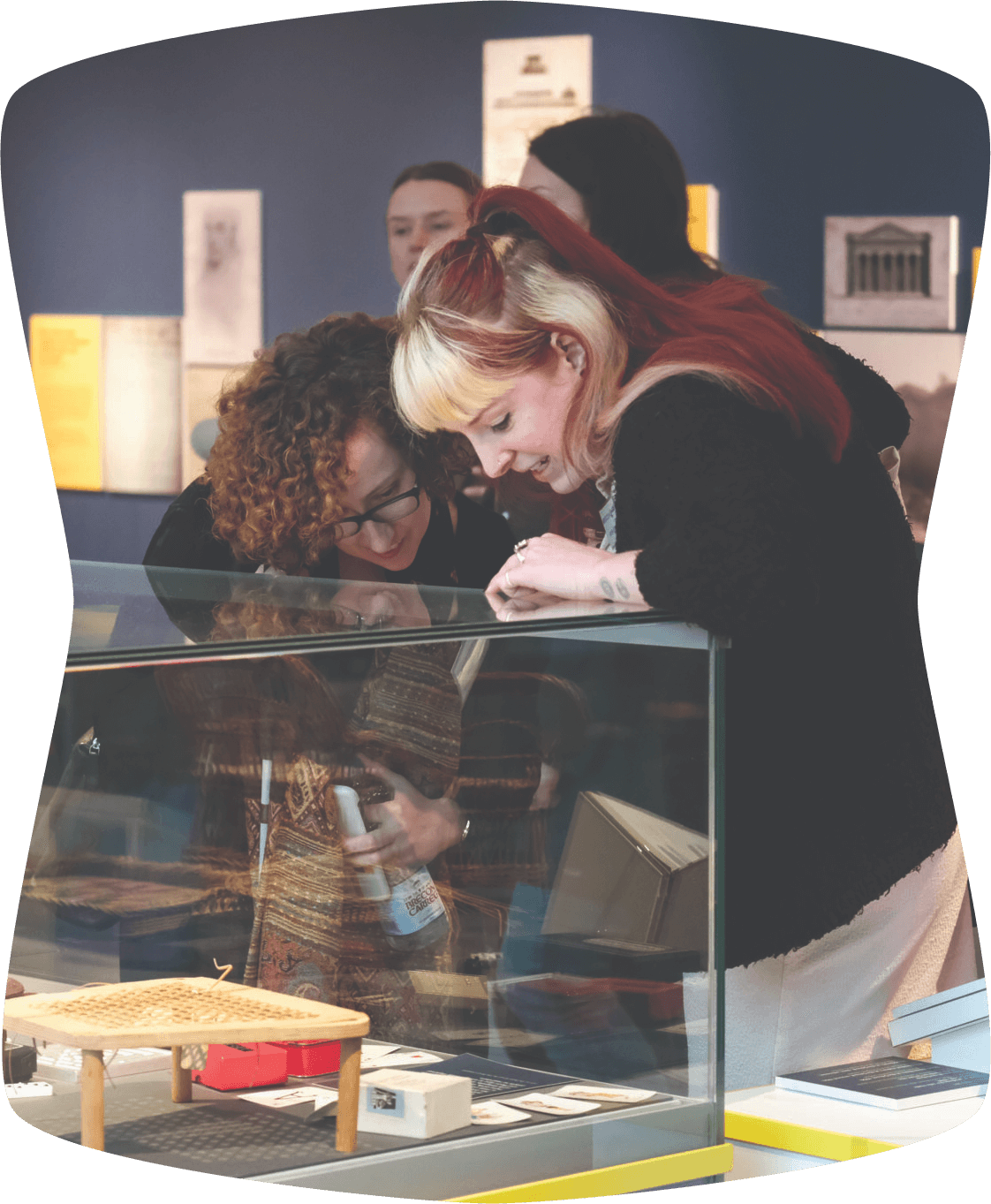 'Using what we know about disability to change how museums work for everyone' is the tagline for The Sensational Museum
Led by Professor Hannah Thompson from Royal Holloway, University of London, The Sensational Museum is a £1 million pound-funded project by the Arts and Humanities Research Council whose goal is to alter current access methods and introduce a deeper sense of inclusivity within the museum sector in the UK. 
Thompson is joined by a plethora of professionals on this project who unite on the idea that disability needs need to be put at the centre of all museums' strategies going forward. There is Social Design specialist Anne Chick from the University of Lincoln; Psychologist Alison Eardley from the University of Westminster; and Museum Studies expert Ross Parry from the University of Leicester. They will work together between April 2023 and July 2025 to really transform the way disabled and non-disabled people interact with the art and each other in museums in the future.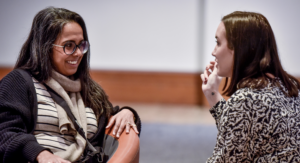 Collaborating with museum staff as well as disabled and non-disabled visitors, the more-than-equipped team will be looking into two core areas: new ways of accessing museum collections and cataloguing objects in a more inclusive way. The key idea is to acknowledge and put into practice the fact that the needs of diverse visitors are all unique and not everyone absorbs art in the same way. Sector organisations include VocalEyes, an initiative that works towards inclusion for the visually impaired and blind in the arts and heritage sector, Curating for Change which helps create career paths for the disabled community, and the Museums Association, a membership organisation that campaigns for socially engaged museums. They will all be on hand to offer acute advice and inspiration as to how this project can create innovative change within museums across the country. 
"Many people want or need to access and process information in ways that are not only – or not entirely – visual. But museums are very sight-dependent places. Let's imagine a museum experience that plays to whichever senses work best for you. The project aims to give all visitors inclusive, engaging, enjoyable and memorable experiences," Professor Hannah Thompson. 
Visit The Sensational Museum website to stay up-to-date with this project and how it's developing. It has the capacity to create real social justice and impact the disabled community and how they will be able to engage with art in a more inclusive way in the future. 
All I Want For Digital Campaign Calls for Inclusive Future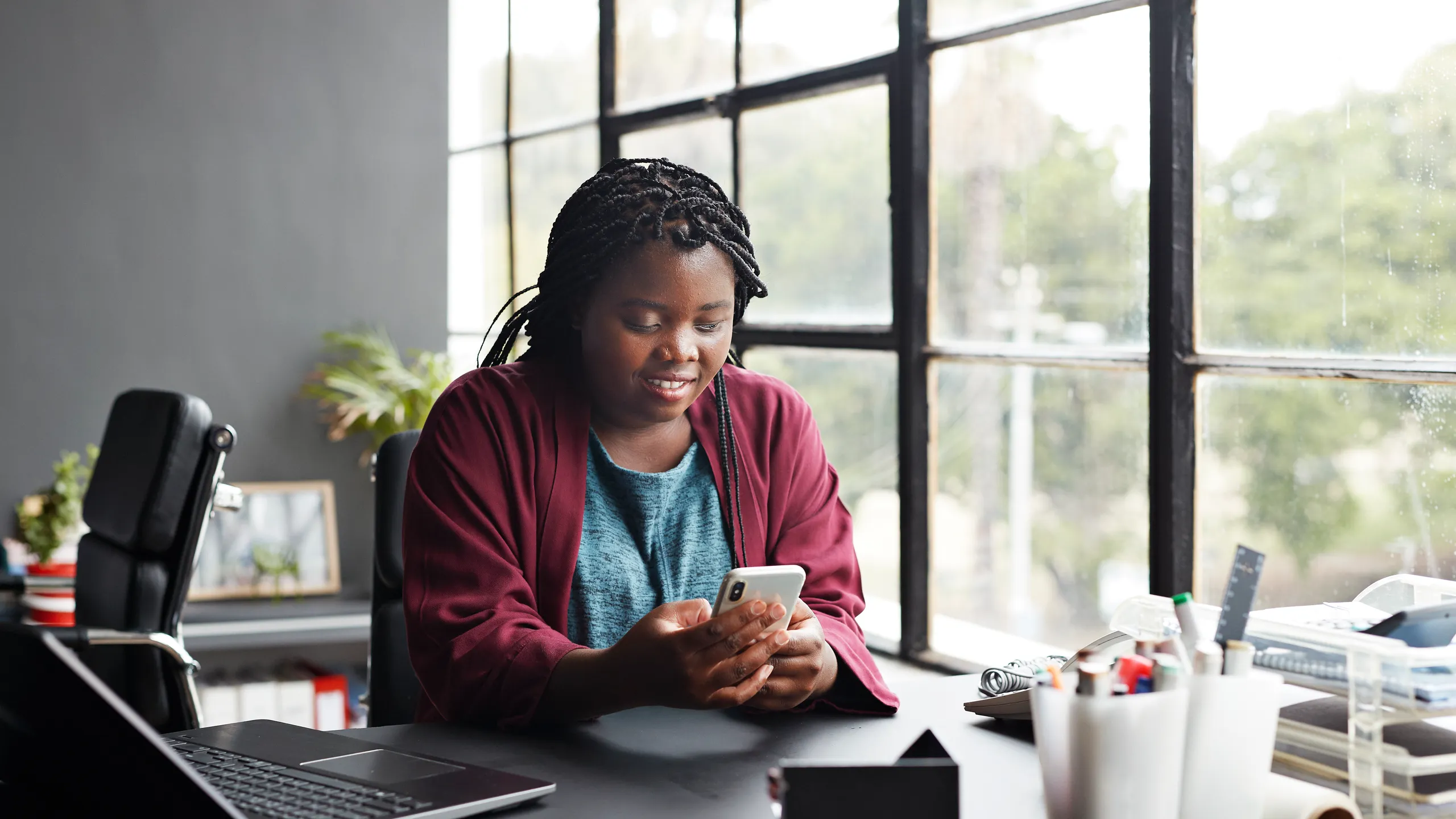 All I Want For Digital is Knocking Down Disability Accessibility Barriers Online Worldwide
Global digital transformation agency Cyber-Duck has launched the 'All I Want For Digital' campaign, which aims to remove digital accessibility barriers worldwide. Diverse users of the internet need to be heard and listened to. Is there enough being done to include them across all digital channels? Data from WebAIM, shows not, with less than 3% of website homepages being truly accessible to all users, meaning that the majority feel excluded from what most people take for granted. This is exactly what the #AllIWantForDigital campaign is shining a light on; the need for all brands, companies, and individuals to work harder to make all their digital experiences inclusive. 
'Ask yourself, what one thing would make digital better for everyone?' 
This is the question Cyber-Duck team members asked a group of campaigners, Paralympians, creators and personalities with visible and hidden disabilities. The goal was to learn about their positive and negative experiences of online interactions in order to provide the world with inspiration to better the digital world. 
Former tech journalist Rory Cellan-Jones, comedy writer Sara Gibbs, author and campaigner Sandi Wassmer and gold medal Paralympian Giles Long are amongst others, featured in the campaign as representatives of people living with disabilities and how they're affected by non-inclusive digital experiences. They share their reasons why they want to see positive change in this space. Take Mik Scarlet, TV presenter, co-CEO Phab, and wheelchair user, who says, "I want people who design or own a website or app to have a mind shift change. To stop thinking that they're designing for disabled people or for those people over there and remember that good products work for everybody." 
Danny Bluestone, CEO and Founder of Cyber-Duck says, "Whether you are trying to pay utility bills online, order groceries, find gifts for friends and family, apply for a job or keep in touch over the holidays, no one should feel excluded because of poorly designed digital experiences, which are not inclusive." 
Bluestone explains further that this inclusive mindset should be adopted at the first stage of a web design, "Accessibility guidelines are a tick box activity for some. But we and our campaign partners want to see more positive action taken to design with inclusivity in mind, creating accessible experiences, which benefit everyone. Accessibility can't be an after-thought and can't be solved with plug-ins." 
The campaign has been supported by key charities and initiatives including the Royal Association for Deaf People, Employers Network for Equality & Inclusion, para-sports
classification organisation LEXI, disabled children's community Phab, digital disability awareness training platform AbilityNet, and the British Interactive Media Association, which supports the next generation of digital professionals through knowledge sharing and developing talent. This campaign alongside this powerful group of initiatives together have the power to create impactful solutions to improve the usability of digital products for everyone.
Take a look at the All I Want For Digital campaign here.
Tatiana Lee: Advocating for Accessibility and Inclusion in Media and Tech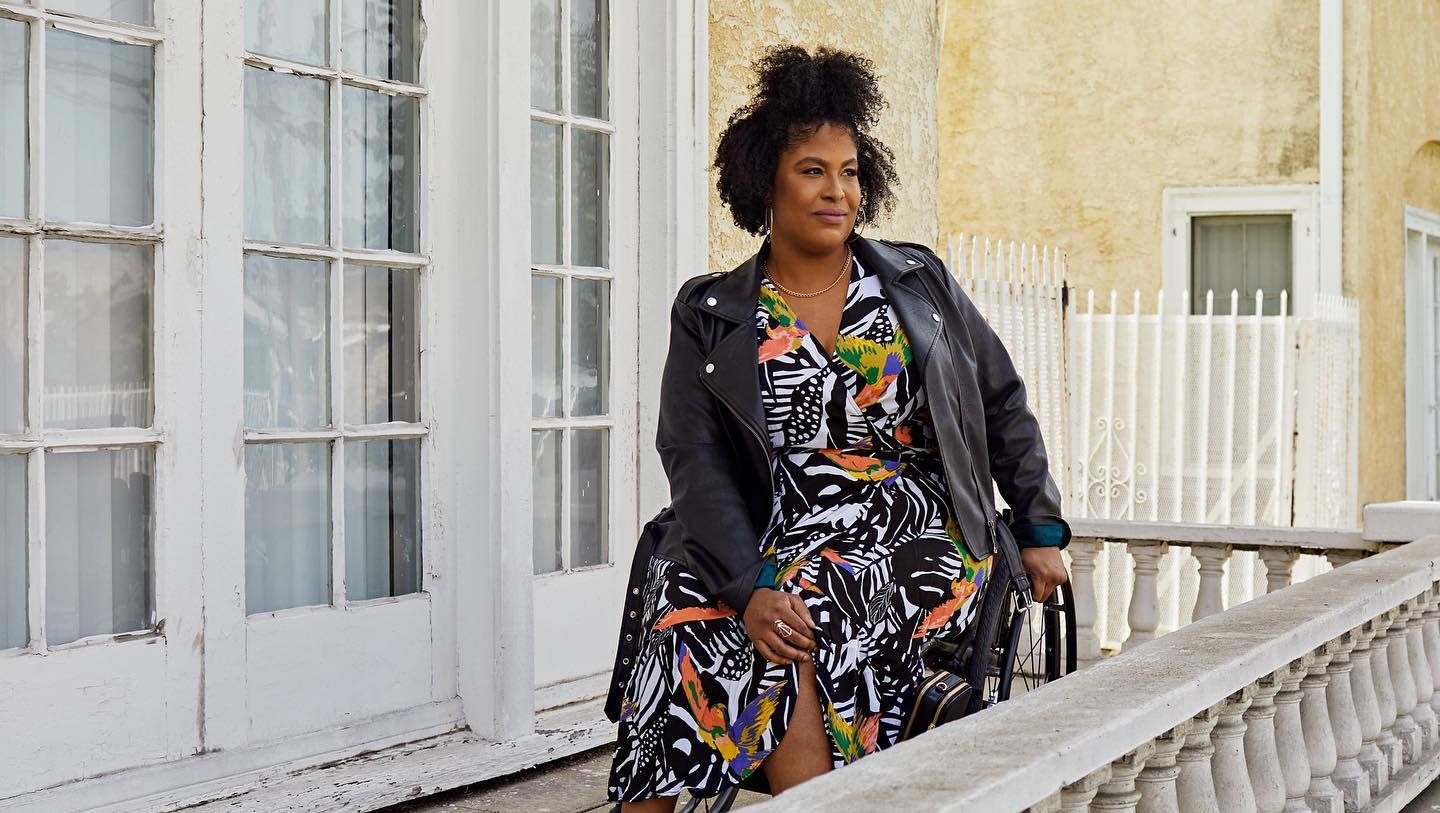 Tatiana Lee is an award-winning disability inclusion and accessibility consultant, producer, model, actor and activist
To celebrate International Women's Day 2023, Included is proud to be sharing in the joys of women and their successes. International Women's day is a global day celebrating the social, economic, cultural, and political achievements of women around the world. The globally-celebrated day was initiated in 1908 when women marched through the streets of New York calling for higher pay, shorter hours and the opportunity to vote. A year later, the Socialist Party of America celebrated the first National Woman's Day. Notably, today we will be celebrating Tatiana Lee, Apple TV+ Accessibility Lead.
Tatiana Lee is an award-winning disability inclusion and accessibility consultant and is herself a wheelchair user. She has also modelled in campaigns for Apple, Target, Zappos, and a host of others. Lee's activism was influenced by the underrepresentation of people with disabilities in the media and entertainment industry. Her passion and commitment to creating a more inclusive Hollywood and creating accessible working places pushed her to advocate for accessibility and disability visibility in the entertainment scene. 
She was known to be very consistent on social media platforms — raising awareness and seeing that emerging disabled creatives access opportunities to be included in Hollywood films and other entertainment platforms. Speaking on her experience of navigating the entertainment industry as a disabled woman of colour, Lee expressed that "I have discovered a more profound passion advocating for accessibility and inclusion in Media and Tech." She continued,"I never thought six years later that I will be taking on a role that encompasses all those passions into one," Lee said. 
However, Lee's advocacy, consultation, and production projects won her numerous awards, notable among them was the Hollywood Fringe Festival Encore Producers Award. Most of her works were featured by reputable media outlets, including Forbes, CNET, Washington Post, and Apple Newsroom.
Tatiana Lee is not only an incredible example of what disabled women can achieve but her work is also increasing opportunities and improving the lives of disabled women.