Adapt Your Home Office to Manage Chronic Pain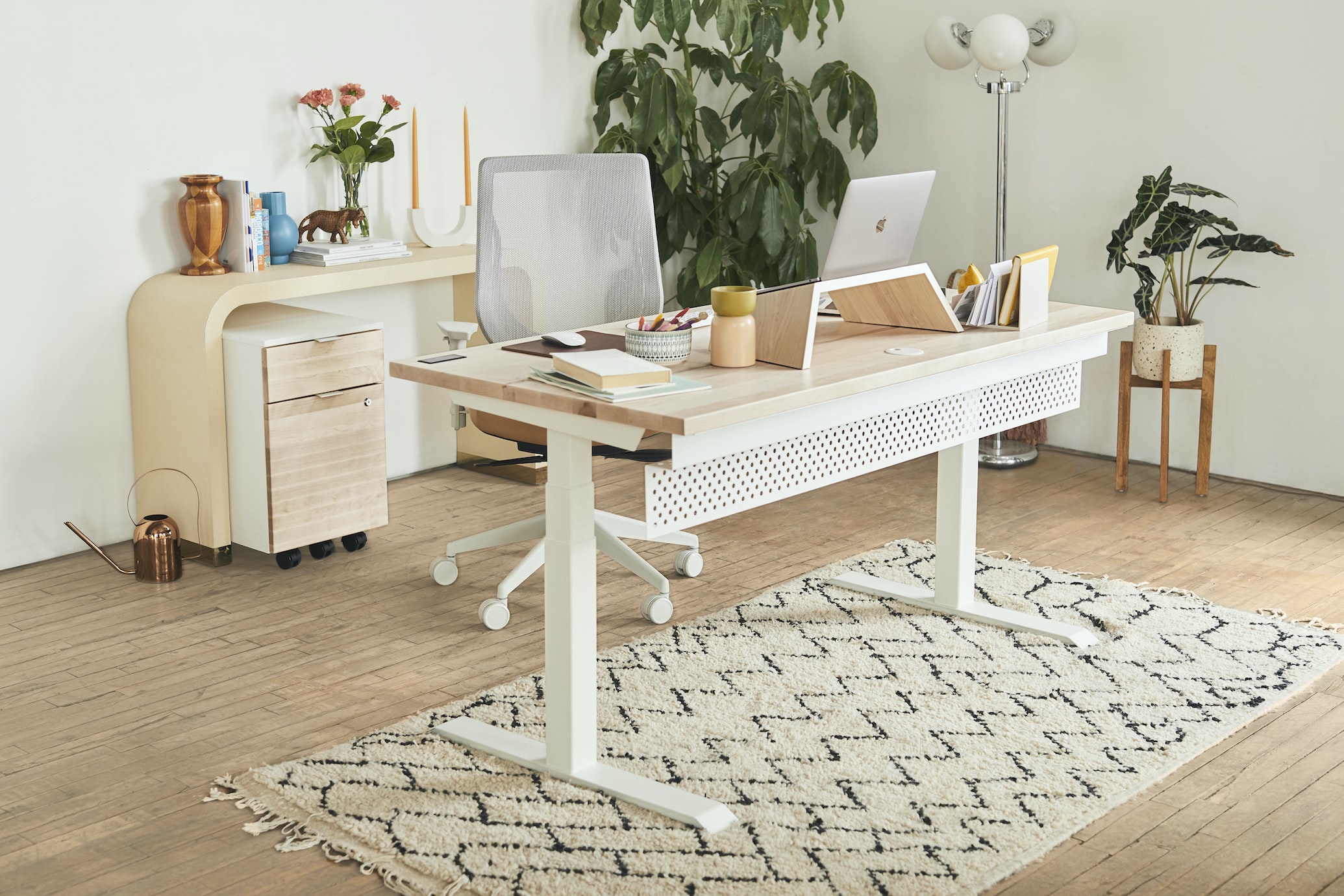 The term chronic pain is used to describe a variety of conditions which persist for longer than twelve weeks, even with medication and treatment
Chronic pain can be debilitating, and for many people with the condition, home working is the better option. With that in mind, here are some ways to adapt your home office to manage the pain, so working becomes more manageable.
Affordable office chair suggestions
An ergonomic chair is a must, but you don't need to spend a fortune on this. Somewhere between £100 and £200 can buy you a chair which will provide the support you need when working from a desk for most of the day, and minimise the impact chronic pain has on your working life. 
Rather than recommend specific models, it's easier to suggest what you should look for in an ergonomic chair. The height is one important aspect, and it helps if you can visit a store in person to test out your chosen product. Seat depth is also important, depending on the level of comfort and support you need, and back support is essential if you're likely to need extra help while sitting for long periods of time. Finally, reviews can give you more in-depth information and address whether the chair meets your needs.
Other items you might need in your home office
Other products can make your home office a less painful place to work from. These include:
An adjustable laptop stand – To get your screen at the right eye level so you don't strain your neck looking up or down at the screen for any length of time.

An ergonomic footrest – This will help you sit so that your legs are adequately elevated and blood flow is improved, alongside comfort, making it easier to sit upright without slouching or leaning forward.

External keyboard – Using the keyboard on your laptop can affect your posture, but an external keyboard makes it easier to type at the right angle without additional muscle strain.

Chronic pain tracker app – Most of us have smartphones, and an app like Chronic Pain Tracker helps to keep track of pain and spot any triggers. Then you can target the specific causes of pain aggravation.
Pain management tools
Working from home makes it easier to manage your pain without having to explain it to your colleagues and employer.
Here are some useful suggestions for pain management tools to keep in your home office when you need them.
Massager – a wearable neck massager can ease neck pain and allow you to carry on some light work if you're working to a deadline. Alternatively, if your pain is in your back, legs or anywhere else, a handheld massager with a long handle can help you ease the pain without straining to reach the problem areas.
TENS machine – A TENS machine may also allow you to work and manage your pain simultaneously, provided you don't have to worry about taking video calls. These have a variety of settings and intensities to suit all pain levels.
Acupuncture pen – Regular acupuncture is unaffordable for many of us. But an acupuncture pen can be the next best thing and is more affordable. One positive aspect is they allow the user to target extremely specific sources of pain. The downside is, for larger areas of pain, they can be time-consuming and difficult to reach, potentially causing more discomfort.
Living and working with chronic pain isn't easy, but making the right adjustments and getting the tools you need can ease some of the discomfort and pain.
Embracing Your Disability Identity: Celebrating Diversity and Empowering Change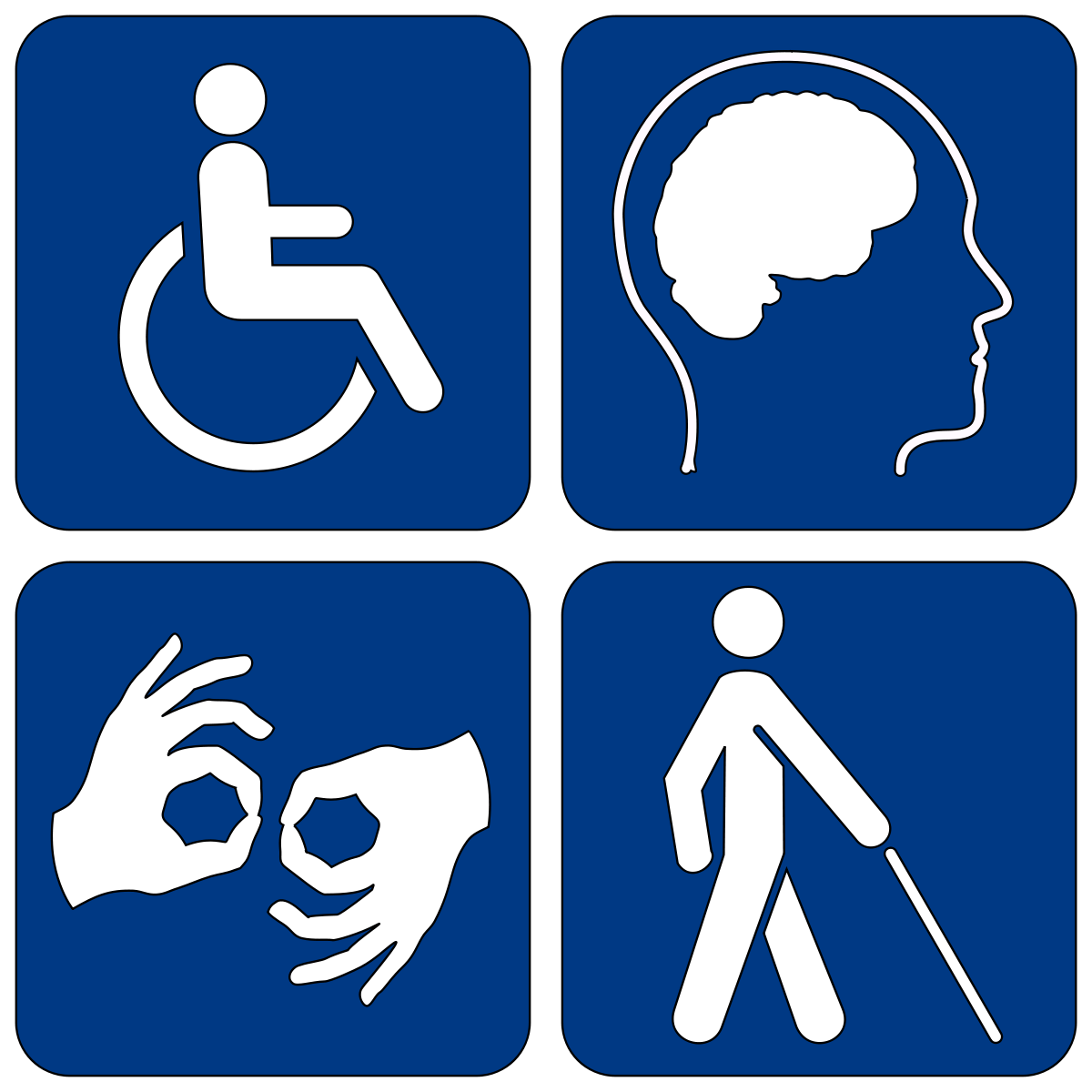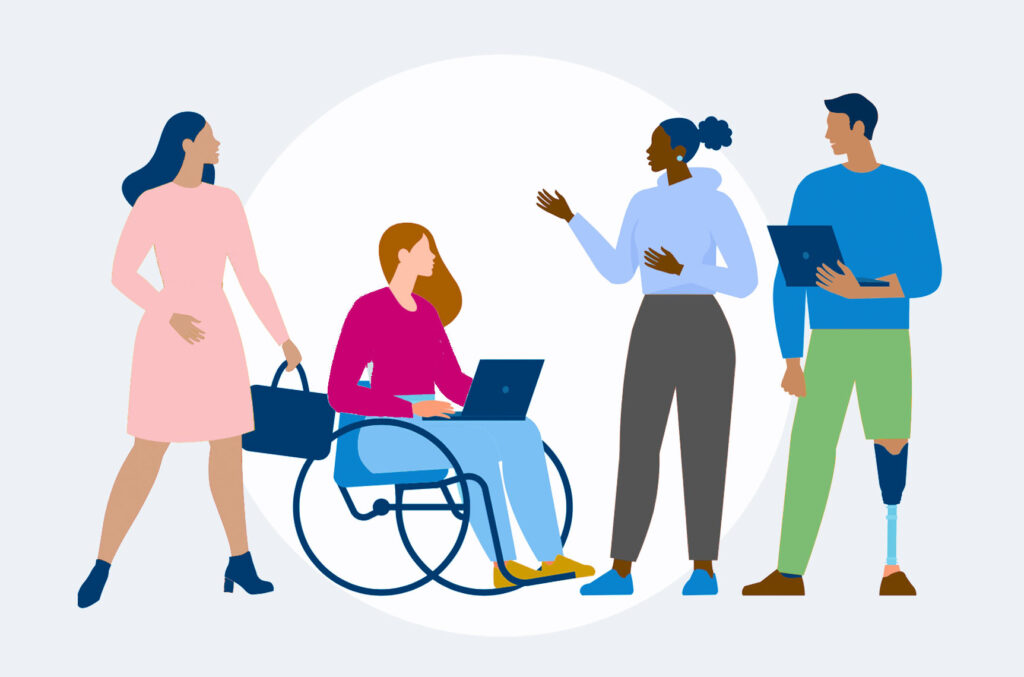 In our modern, interconnected world, inclusivity has moved beyond being an option—it's now a fundamental necessity. Companies that acknowledge and cater to diverse communities, including individuals with disabilities, aren't just advocating for equality; they're also tapping into a substantial consumer base. In this article, we'll delve into the world of marketing and explore how embracing inclusivity can lead to favorable outcomes for both businesses and the disability community.
Genuine Representation:
At the core of effective marketing lies genuine representation. Companies can take the lead by prominently featuring individuals with disabilities in their advertising campaigns. By showcasing their products and services in use by people from all walks of life, businesses promote diversity and strike a chord within the disability community. This not only fosters inclusivity but also creates a sense of belonging and acknowledgement.
Accessible Content:
Inclusive marketing hinges on ensuring that all content is accessible to individuals with disabilities. This encompasses practices such as using alt text for images, providing captions for videos, and ensuring that websites are screen-reader compatible. By making content accessible, businesses not only cater to a broader audience but also demonstrate their commitment to equal accessibility.
Collaboration and Partnerships:
Teaming up with organizations and influencers within the disability community can amplify marketing endeavors. Partnering with disability advocacy groups or individuals who hold prominence in the community enables businesses to extend their reach and gain insights into the preferences and needs of individuals with disabilities.
Addressing Genuine Needs:
Inclusive marketing transcends superficial visuals; it involves addressing genuine needs. Companies that design products or services while keeping in mind the specific requirements of individuals with disabilities display an authentic commitment to inclusivity. This might involve creating user-friendly interfaces, offering customization options, or integrating principles of universal design.
Empowering Through Storytelling:
Effective marketing often revolves around storytelling. Sharing authentic narratives of individuals with disabilities and their triumphs over challenges can inspire and empower both the community and a wider audience. Celebrating achievements and dispelling stereotypes nurtures a more accurate understanding of the capabilities of people with disabilities.
Promoting Understanding Through Education:
Educational campaigns provide companies with a platform to raise awareness and foster understanding about disability-related matters. By offering information and dispelling misconceptions, businesses contribute to a more inclusive society while also positioning themselves as socially responsible entities.
Engaging With Feedback:
Listening to feedback from individuals with disabilities is of paramount importance. Engaging with the community through surveys, focus groups, and social media channels offers valuable insights into their preferences and concerns. This feedback loop enables businesses to fine-tune their marketing strategies and make continuous enhancements.
In summary, the junction of marketing and disability transcends mere advertisement. Embracing inclusivity in marketing strategies doesn't just broaden a business's reach; it also enriches society with equity. Through authentic representation, accessible content, collaboration, addressing real needs, storytelling, educational campaigns, and meaningful engagement, businesses can forge a path towards positive transformation and cultivate a more inclusive environment for all.
Advocating for Your Rights and Needs as a Person with a Disability: Empowering Tips and Resources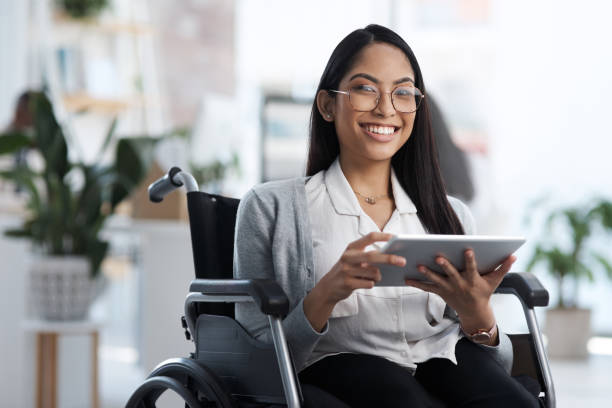 As a person with a disability, effectively advocating for your rights and needs is crucial for ensuring equal opportunities and overcoming barriers. Communication, assertiveness, and seeking support play key roles in this process. By following these 6 empowering tips, you can navigate the challenges and assert your rights confidently.
1. Educate Yourself: Familiarize yourself with the laws and policies that protect the rights of people with disabilities, both in your country and globally. This knowledge equips you with the necessary information to advocate effectively.
2. Communicate Clearly: Express your needs and concerns in a clear and concise manner. Use "I" statements to assert yourself and avoid confrontational language. Articulate the specific accommodations or modifications required to ensure equal participation.
3. Seek Support: Connect with disability support organizations and networks that offer guidance and resources. They can provide valuable insights, legal advice, and emotional support to assist you in navigating barriers and discrimination.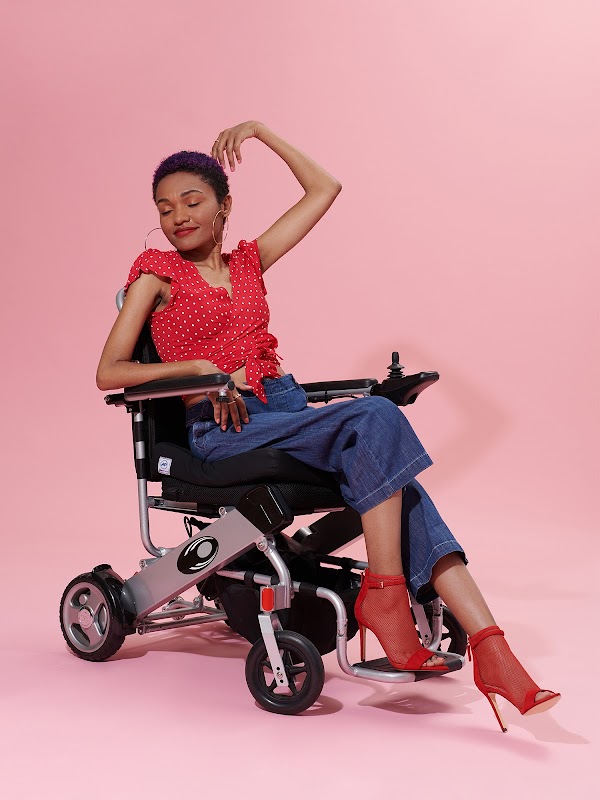 4. Document Incidents: Keep a record of any instances of discrimination, including dates, times, locations, and individuals involved. This documentation can be crucial evidence if you decide to pursue legal action or file a complaint.
5. Know Your Rights: Be well informed about your rights as a person with a disability. Familiarize yourself with legislation such as the Nigerian Disability Rights Act and the United Nations Convention on the Rights of Persons with Disabilities (UNCRPD).
6. Collaborate with Others: Join advocacy groups and initiatives to amplify your voice and influence change. Collaborating with like-minded individuals creates a stronger platform to advocate for your rights collectively.
Remember, advocating for your rights is an ongoing process. Stay informed, seek support, and be persistent in your efforts. By asserting yourself confidently, you contribute to a more inclusive society where the rights and needs of all individuals are respected.
5 Ways People With Disabilities Can Propel Your Business Brand to Success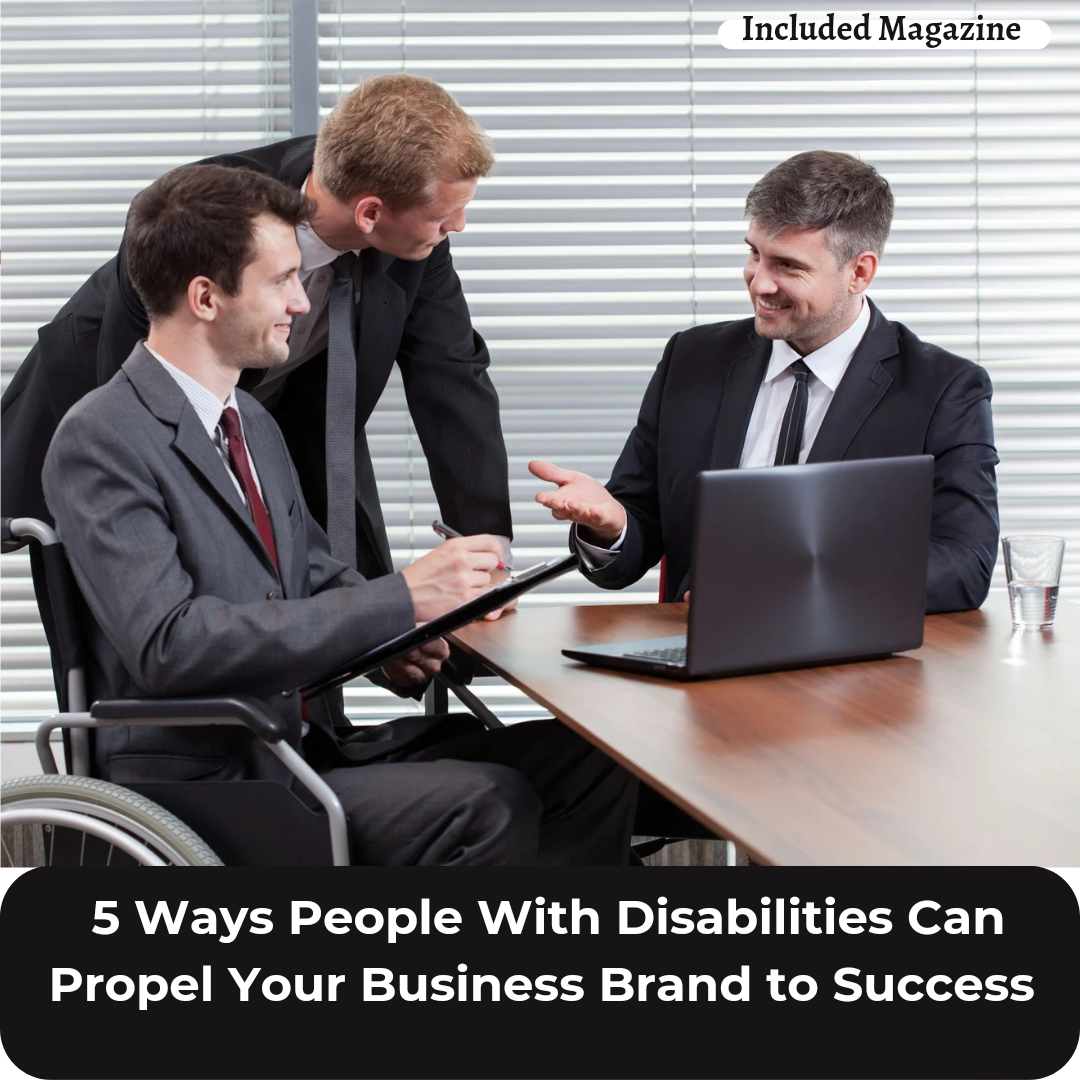 In the fast-paced and diverse business landscape of today, inclusivity holds the key to extraordinary achievements, going beyond being just a buzzword. By embracing diversity and harnessing the talents of individuals with disabilities, you have the opportunity to witness a remarkable transformation in your business brand, setting it apart from the competition.
Below are five ways people with disabilities can become powerful catalysts for skyrocketing your business brand:
1. Unleashing Creativity and Innovation: People with disabilities bring a unique perspective to problem-solving and innovation. Their diverse experiences and adaptive thinking can lead to groundbreaking ideas that resonate with a broader audience, elevating your brand to new heights.
2. Cultivating Enhanced Customer Empathy: Employing individuals with disabilities fosters a deeper understanding of your customers' diverse needs and preferences. This empathy fuels the development of products and services catering to a wider range of individuals, thereby boosting customer loyalty and enhancing your brand's reputation.
3. Crafting Inclusive Marketing Campaigns: With a diverse workforce that includes people with disabilities, creating authentic and inclusive marketing campaigns becomes second nature. Representation matters, and consumers connect more profoundly with a brand that embraces diversity and reflects the real world.
4. Nurturing an Empowering Workplace Culture: Embracing diversity cultivates a positive workplace culture that encourages teamwork, respect, and open-mindedness. This welcoming environment attracts top talent, boosts employee morale, reduces turnover, and ultimately leads to increased productivity and overall success.
5. Making a Positive Social Impact: Actively promoting inclusivity and providing equal opportunities positions your business as a force for positive social change. Modern consumers appreciate brands that align with their values, and your commitment to empowering people with disabilities will garner genuine support and unwavering loyalty.
Integrating people with disabilities into your workforce is not only a moral imperative but also a strategic decision that can propel your business brand to unprecedented heights. By leveraging their unique talents and perspectives, you have the potential to cultivate a brand that stands out, deeply connects with customers, and makes a meaningful contribution to a more inclusive society.